Matt Riddle has been written off of WWE TV after he failed a WWE drug test.
Riddle, who has been one of the most active Superstars on Raw, is not going to be on Raw for a while. We already knew this as he was said to have extensive injuries following the attack by Solo Sikoa on Dec. 5 edition of Raw. The attack included a Samoan Spike and Sikoa driving his hip against a chair which was around Riddle's neck.
WWE announced Riddle would be off TV for at least six weeks to recover from his injuries which makes sense in storyline, but we now know the real reason he was taken off TV.
The Real Sad Reason Riddle Was Taken Of TV
According to Cassidy Haynes of Bodyslam.net, the real reason he was written off TV is because he failed a drug test and was given a choice to either enter rehab or be fired. This is not the first time Riddle has failed a company's wellness policy.
Before becoming a pro wrestler, Riddle was an MMA fighter and fought for the UFC. The UFC released him because he failed their wellness policy on two separate occasions, both times testing positive for marijuana.
RELATED: WWE'S BECKY LYNCH SCENE SADLY CUT FROM MARVEL'S ETERNALS
You may remember that back in July, Riddle and Seth Rollins were supposed to face off at the SummerSlam premium live event, but it got pushed back. We now know according to Cassidy Haynes of Bodyslam.net the reason for that was because Riddle failed a drug test then.
After Riddle's failed drug test prior to SummerSlam, WWE gave him a stern warning. WWE told him that if he fails another drug test he will be forced between going to rehab or being fired.
WWE Handing Out Stiff Ultimatums
This seems to be WWE's way of handling failing drug tests and issues with substance abuse. WWE gave Jeff Hardy the same ultimatum after he was clearly not in good condition in a tag match at a live event back in Dec. 2021. Hardy chose to get fired over rehab, but according to reports Riddle has decided to enter rehab.
The belief is that Riddle has most likely already entered rehab or will very soon as it is mostly likely a 30 day program and he will need to complete it by the six week deadline. We do not know what he tested positive for, but according to Cassidy Haynes of Bodyslam.net WWE no longer tests for marijuana.
RELATED: JON MOXLEY REVEALS BIG FEAR WHICH LED HIM INTO TREATMENT
We will have to see how this affects Riddle and his storyline. After his first failed test his storyline with Rollins was just delayed and it didn't appear to be affected too much. However, that was in the transition period between Vince McMahon leaving and Triple H and Stephanie McMahon taking over.
New Management Could Mean More Strict Rules Or More Relaxed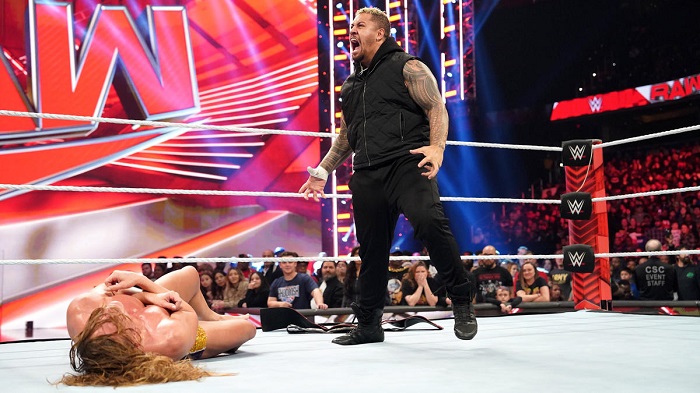 WWE could be a lot more forgiving or a lot less regarding pushes for Superstars who fail wellness tests. It could push Riddle down on the card and he may have to work his way back up and earn WWE's trust again. Any of his planned storylines could be passed onto someone new.
Prior to his failed drug test, Riddle was part of prominent feuds and  storylines. He was a big part of the tag division with Randy Orton and is a former tag team champion. He also had big singles feuds with Rollins and The Bloodline. Even though he was not in the main event picture he has been a big part of Raw and his absence will leave a hopefully temporary void.
We hear at The lluminerdi wish Riddle the best of luck and can't wait to see him riding his scooter down to the ring again.
What would you like to see Riddle do in the new year? Is there anyone who you are dying to see Riddle wrestle? Do you hope he stays a singles wrestler or would you like to see him enter the tag division again? Leave a comment on social media about who you would like to see him tag with if he returns to tag team wrestling.
KEEP READING: BRAUN STROWMAN TALKS BIG HEARTBREAK OF HIS RELEASE AND WHO HE THINKS WILL DETHRONE REIGNS
Sources: Cassidy Haynes of Bodyslam.net, Wrestling Inc.