John Krasinski as Mister Fantastic was a fan's dream come true. The actor has been fan-casted as Reed Richards for the longest. There have been multiple fan art that show how Krasinski would look like if he took on the character. When 2022's Doctor Strange in the Multiverse of Madness was released, fans couldn't contain their excitement to see Krasinski suit up.
Even though his appearance was short-lived after he became a pool of blue spaghetti (thanks to the Scarlet Witch), fans are still hoping for the actor to reprise his role. New details about Reed Richard's suit design have been revealed via The Art of The Movie book.
A DEEPER MEANING OF MR. FANTASTIC IN DOCTOR STRANGE 2
Marvel Studios Head of Visual Development Ryan Meinerding revealed that Krasinski's suit as Mr. Fantastic reflected the hero's powers.
"Any time we get back into the characters that are from the very beginning, it ends up feeling like a tremendous responsibility. You have to get it right. You have to modernize it to a degree, but you also have to get something that is going to resonate with the fans and feel like the character."

-Ryan Meinerding (Marvel Studios' Head of Visual Development)-
RELATED: New Doctor Strange 3 Plot Leak Reveals Devastating Connections To Avengers: Secret Wars
The extra stripes that are featured on Reed Richard's suit were symbolic. The black parts were to add structure to the costume while the blue are the parts that help Reed stretch. Meinerding also explains when it comes to the Illuminati, the goal was to make the members look more together. Reed's costume was not intended to feel nostalgic, but more of taking the design challenge seriously.
"Aesthetically, they're meant to look a little more put together than some of our other teams of heroes. That's just the notion of being on The Illuminati. There's almost a heaviness to that team."

-Ryan Meinerding (Marvel Studios' Head of Visual Development)-
THE FUTURE FOR MISTER FANTASTIC
As much as we hope for Krasinski to come back as Mister Fantastic, according to the actor, he's had no further discussions with Marvel Studios about returning as the iconic Fantastic Four leader. A Fantastic Four film is set to be part of the Multiverse Saga in the MCU but as of right now, there has been no word on who will take on the Mister Fantastic character.
Some fans have even begun speculating about the possible return of Fantastic Four alum Ioan Gruffudd in making an appearance as a variant of Reed Richards. Back in 2018, Gruffudd spoke about wanting to be part of the Marvel Cinematic Universe. Rather than playing a hero, he wants to take on being the antagonist.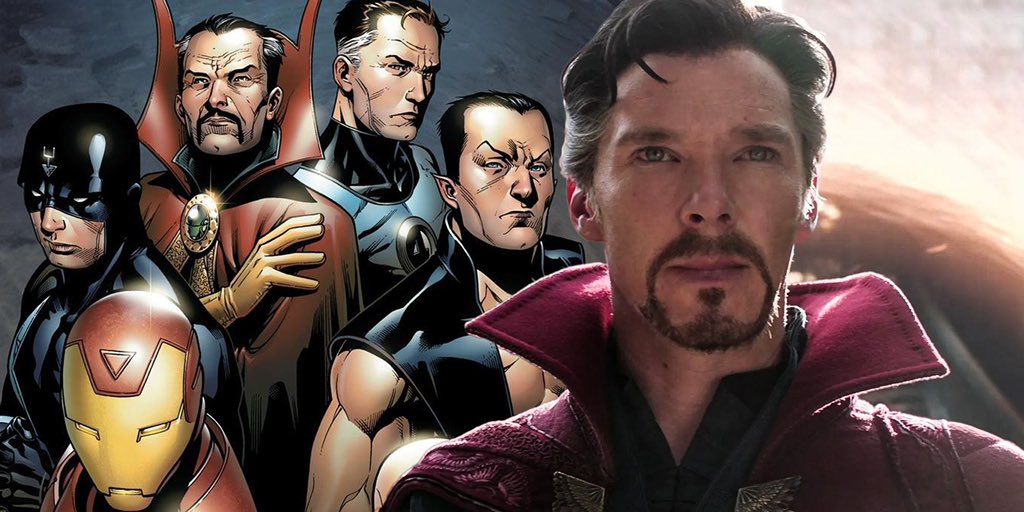 "I would love that… I just don't know, in that Universe, the marvel world, would they let me play something else?… I'm sure for Marvel it was a tough decision to pick Chris to play that part [Captain America] because he'd already played one superhero, but what a brilliant decision it was, because he's wonderful. And Michael B. Jordan has played Johnny Storm and he's amazing in Black Panther as well, so there are precedents set. So we'll see. Maybe [I could play] a baddie, this time? Now that I've established myself as somebody who can do that, that would be great."

-Ioan Gruffudd-
RELATED: WandaVision's Matt Shakman Shares His Take on Scarlett Witch in Doctor Strange 2
Casting for MCU's Fantastic Four has yet to be announced. There's been speculation and rumors on who is going to be a part of Marvel Comics first family but nothing has been made official.
What do you guys think? Do you think John Krasinski should take on the role once more as Mister Fantastic following Doctor Strange in the Multiverse of Madness, or should it be given to someone else? What do you think about Ioan Gruffudd being part of the MCU? Let us know and don't forget to check out our socials! If you like stories like and more, don't forget to follow us for your latest pop culture news!
SOURCE: The Direct | ComicBookMovie.com | The Wrap
KEEP READING: Will Patrick Stewart Return as Professor X after Doctor Strange 2?