In the magical realm of animated films, Disney's latest offering, Wish, promises to be a visual and emotional treat. Set in the fictional kingdom of Rosas, a place where wishes come to life, the movie introduces us to a diverse cast of characters, each bringing their unique charm and essence to the story. Let's embark on a journey to meet the inhabitants of Rosas and discover the magic they bring to this enchanting tale.
The Kingdom of Rosas: A Melting Pot of Cultures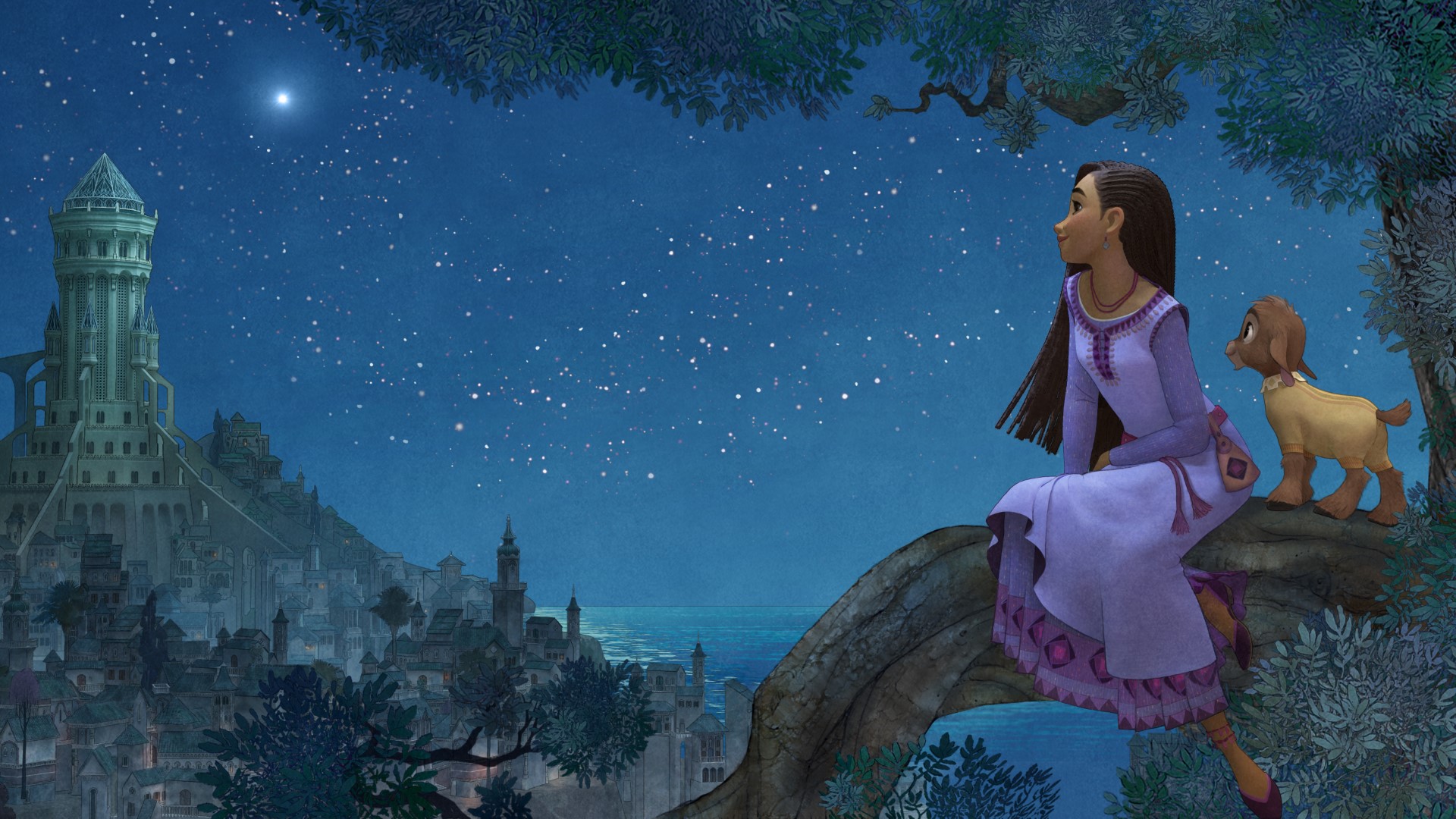 RELATED: Hercules: Taron Egerton and Ariana Grande Top List To Star In Live-Action Disney Adaptation
Rosas, an island located at the southern tip of the Iberian Peninsula, is a blend of North African and Southern European influences. As directors Fawn Veerasunthorn and Chris Buck explain, the island's location suggests that it would have been a melting pot of cultures, with influences from travelers along the Silk Road. This rich tapestry of cultural influences is evident in everything from the characters' costumes to the architectural designs of Rosas.
Meet the Characters of Wish

ASHA: The story's protagonist, Asha, is a 17-year-old idealist who takes pride in her role as one of the island's greeters. Energetic and driven, Asha's world is turned upside down when she discovers the king's true intentions regarding the wishes he possesses. Ariana DeBose, an Oscar-winning actress for West Side Story, lends her voice to Asha, bringing depth and sincerity to the character.
KING MAGNIFICO: The charismatic ruler of Rosas, King Magnifico, holds the power to grant wishes. However, his motivations are not as noble as they seem. Chris Pine voices this complex character, striking a balance between charm and cunning.
STAR: A cosmic entity, Star represents the purest form of hope and light. This non-verbal character embodies the essence of wishes and dreams, serving as a beacon of hope for Asha and the people of Rosas.
VALENTINO: Asha's loyal goat companion, Valentino, gains the ability to speak after a magical encounter with Star. Voiced by the versatile Alan Tudyk, Valentino provides comic relief and wisdom in equal measure.
QUEEN AMAYA: The wise and kind-hearted queen of Rosas, Queen Amaya, is a pillar of strength and support. Angelique Cabral brings warmth and grace to this regal character.
SABINO: Asha's 100-year-old grandfather, Sabino, patiently awaits the fulfillment of his wish. Victor Garber's voice adds depth and charm to this endearing character.
SAKINA: Asha's mother, Sakina, is a beacon of love and support. Voiced by Natasha Rothwell, Sakina is a pillar of strength for Asha as she navigates the challenges ahead.
THE TEENS: Drawing inspiration from the iconic seven dwarfs, the teens in Wish are Asha's confidants and friends. Each teen embodies traits of their respective dwarf, from Dahlia's leadership to Simon's dreamy nature, Gabo's realism, Safi's sneezes, Hal's optimism, Bazeema's shyness, and Dario's unexpected wisdom.
RELATED: Mattel Makes a Nostalgic 90s Dive and Revives "Street Sharks" for New 30th Anniversary Line
Wish promises to be a heartwarming tale of dreams, hope, and the enduring magic of wishes. With a diverse cast of characters and a rich cultural backdrop, the movie is set to captivate audiences of all ages. As we await its release, one thing is certain: Disney's legacy of magical storytelling continues to shine brightly.
Meet all of these eclectic characters when Wish releases exclusively in theaters on November 22, 2023.
About Wish
Release Date: November 22, 2023
Directors: Chris Buck, Fawn Veerasunthorn
Writers: Jennifer Lee, Allison Moore, Produced by, Peter Del Vecho, Juan Pablo Reyes
Music: David Metzger
Production: Walt Disney Pictures, Walt Disney Animation Studios
Distribution: Walt Disney Studios Motion Pictures
Runtime: 92 minutes
Cast: Ariana DeBose, Chris Pine, Angelique Cabral, Alan Tudyk

Logline
"Wish" is set in the kingdom of Rosas, where Asha, a sharp-witted idealist, makes a wish so powerful that it's answered by a cosmic force—a ball of boundless energy called Star. Asha and Star confront the formidable King Magnifico to prove that when the will of one courageous human connects with the magic of the stars, wondrous things can happen.
Excited to embark on a magical journey with Asha and her friends? How do you think Wish will add to Disney's legacy of magical storytelling? Which character are you most eager to see? Let us know what you think and be sure to check out more from the press day for the film on our social media!
Source: Disney
KEEP READING: WISH is Coming This Thanksgiving to Celebrate 100 Years of Disney Magic