As Walt Disney Animation Studios approaches its monumental 100-year anniversary, it unveils its latest masterpiece, Wish. This animated musical comedy is not just a celebration of a century of storytelling but also a testament to the enduring magic of wishes and dreams.
The Tale of Wish
Set in the enchanting kingdom of Rosas, Wish introduces us to Asha, a spirited young woman with a heart full of dreams. When she makes a wish so profound, the cosmos responds by sending Star, a radiant ball of limitless energy. Together, they embark on a quest to challenge the kingdom's ruler, King Magnifico, aiming to restore hope and dreams to the people of Rosas.
RELATED: ELEMENTAL Home Media Review – A Beautiful Addition Sure to Get a Reaction In Your Collection
Ariana DeBose, an Academy Award®-winning actress, lends her voice to the determined Asha. Chris Pine voices the formidable King Magnifico, while Alan Tudyk brings life to Valentino, Asha's adorable pet goat. The film's title, Wish, pays homage to Disney's legacy, reminding us of iconic characters like Geppetto, Tiana, and Moana, who all looked to the stars to fulfill their deepest desires.
A Visual and Musical Feast

Wish stands out not only for its compelling narrative but also for its groundbreaking visual style. Drawing inspiration from Disney classics like Snow White and the Seven Dwarfs and Pinocchio, the film presents a unique watercolor aesthetic, blending the charm of hand-drawn animation with cutting-edge CG technology.
RELATED: X-Men '97 Funko Pop Toy Leak Reveals The Return of a Marvel Super Villain [SPOILERS]
The musical landscape of Wish is equally captivating. Grammy®-nominated singer/songwriter Julia Michaels and Grammy-winning producer/songwriter/musician Benjamin Rice have crafted seven original songs that promise to tug at our heartstrings. The film's score, composed by the talented Dave Metzger, complements the narrative beautifully, ensuring an immersive experience for the audience.
A Legacy Honored and Reimagined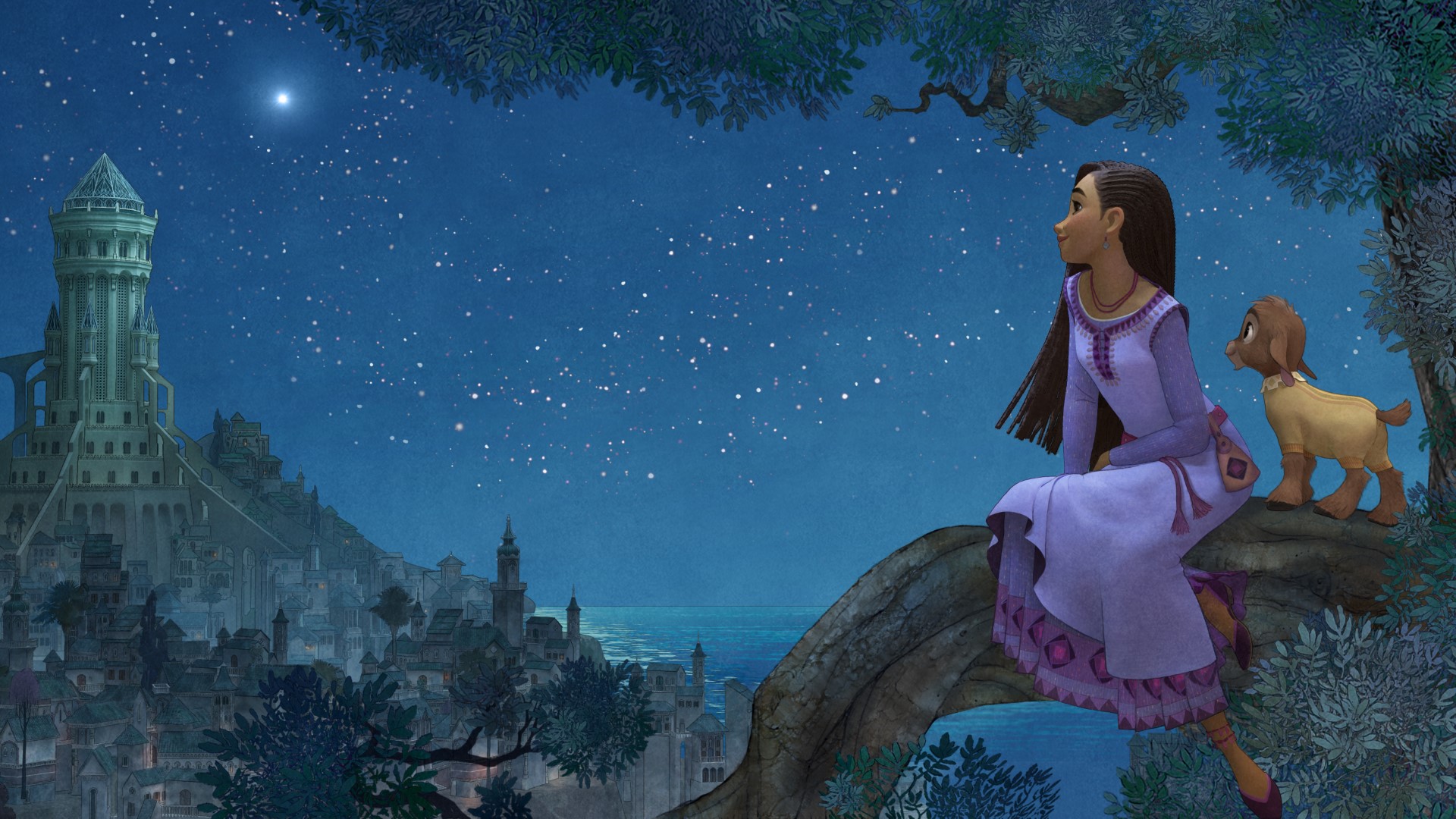 Directors Chris Buck and Fawn Veerasunthorn have seamlessly blended the rich legacy of Disney with contemporary storytelling. Buck, who began his journey with Disney as a hand-drawn animator, shared his excitement about creating a film that pays tribute to the studio's illustrious history. Veerasunthorn, on the other hand, brings a fresh perspective, having grown up in Thailand and being inspired by Disney's universal appeal.
RELATED: THE CREATOR's Gareth Edwards Shares Profound Impact Spielberg's E.T. Has On Him
The Newest Chapter in Disney's Book of Dreams

Wish is more than just a film; it's a celebration of dreams, hopes, and the magic that lies within each of us. As Jennifer Lee, the film's writer and executive producer, aptly puts it, "There is no greater power in the universe than someone with a true wish in their heart."
Celebrate the culmination of 100 years of Disney magic and prepare for the next 100 with Wish, releasing exclusively in theaters on November 22, 2023.
About Wish
Release Date: November 22, 2023
Directors: Chris Buck, Fawn Veerasunthorn
Writers: Jennifer Lee, Allison Moore, Produced by, Peter Del Vecho, Juan Pablo Reyes
Music: David Metzger
Production: Walt Disney Pictures, Walt Disney Animation Studios
Distribution: Walt Disney Studios Motion Pictures
Runtime: 92 minutes
Cast: Ariana DeBose, Chris Pine, Angelique Cabral, Alan Tudyk

Logline
"Wish" is set in the kingdom of Rosas, where Asha, a sharp-witted idealist, makes a wish so powerful that it's answered by a cosmic force—a ball of boundless energy called Star. Asha and Star confront the formidable King Magnifico to prove that when the will of one courageous human connects with the magic of the stars, wondrous things can happen.
What are your thoughts on Disney's latest offering? Are you excited to journey to the kingdom of Rosas? How do you think Wish will add to Disney's legacy of magical storytelling? Let us know what you think and be sure to check out more from the press day for the film on our social media!
Source: Disney
KEEP READING: THE CREATOR Review – New and Advanced World, Old Primal Emotions