The highly-anticipated Disney+ revival series X-Men '97 is set to debut in early 2024. Since its first announcement back in November 2021, fans have been waiting to see what iconic characters are set to be featured in the series. It looks like a Marvel villain will be making their return as a photo of one of NYCC's exclusive Funko POPs has made it onto the interweb through the social media X.
MADELYNE PRYOR AKA THE GOBLIN QUEEN
X user @xmentrove tweeted a photo of an NYCC 2023 POP exclusive of Madelyne Pryor better known as the Goblin Queen from X-Men '97. The character is known to be one of the Merry Band of Mutants' most notorious villains. She was often mistaken for Jean Grey due to their striking resemblance. Many even thought she was Jean reborn. It turns out that she was a clone of Jean created by Mister Sinister.
The exclusive contains the character wearing her iconic outfit, while also carrying what it looks to be a baby. Scott Summers aka Cyclops and Pryor ended up falling in love and had a child. That child ends up growing up to be Nathan Summers, better known as Cable. This could be hinting at a possible baby Cable making an appearance in the series.
RELATED: X-Men 97 Rumored To Bring This Popular Marvel Comics Character To Life
Cable has already been introduced in the previous. However, the show never got into his backstory and connection to Scott Summers/Cyclops. Perhaps, this means that the new series will finally delve more into Cable's past and backstory.
ALL ABOUT X-MEN '97
The Disney+ series is a revival of the 1992 fan-favorite show X-Men: The Animated Series that ended in 1997. In the upcoming revival, fans can expect the series to be faithful to the source material as characters like Wolverine, Gambit, Jean Grey, Nightcrawler, Rogue, Beast, and Storm are expected to be featured in the series. Mr. Sinister voiced by Chris Britton will be reprising his role as the nefarious villain, and it looks like Sinister will likely replace Magento as one of the show's main villains.
The upcoming animated revival will not be a reboot of the classic animated series, but a continuation of where X-Men: The Animated Series left off where Professor X goes into space with Shi'ar ally Lilandra to find a cure for his illness. The official synopsis for the series reads:
"Storm and Wolverine try to continue the X-Men. Magneto comes in and wants to step up for Charles Xavier. Sinister comes in to try to end X-Men once and for all."

-Marvel Unlimited during X-Men: 60 Uncanny Years virtual panel-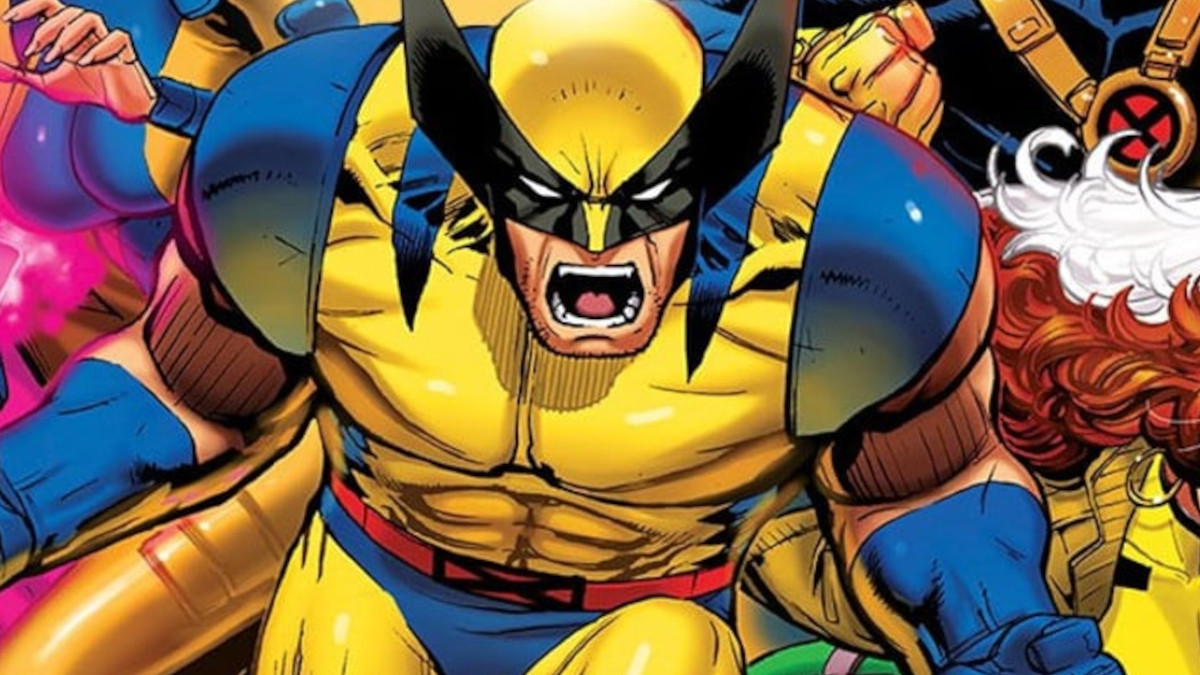 The sequel series will have Beau DeMayo as the new showrunner. DeMayo has produced both Moon Knight and Star Trek: Strange New Worlds. Jake Castorena and Chase Conley are set to be directing the series while Brad Winderbaum and Charley Feldman will be producing it. The Newton Brothers will be the ones composing the music.
An official trailer for the series has yet to be revealed but other than this POP reveal, promotional material for some character designs during convention events has been revealed. The comic-accurate art style is seen to be one of the many things why fans are excited since it will stay true to the 1992 animated series.
MORE X-MEN CONTENT TO VIEW
Even though the series won't be debuting until early 2024, in the meantime, fans can have a recap of the story as all five seasons of X-Men: The Animated Series are available to stream on Disney+. Other animated shows you can watch that are also available are Spider-Man: The Animated Series, Iron Man: The Animated Series, Fantastic Four: The Animated Series, and many more.
These shows were very much like a precursor to the Marvel Cinematic Universe in many ways with the characters and voice actors crossing over into each other. Spidey's animated show saw him meeting the X-Men, with the same voice cast from the show reprising their roles.
RELATED: X-Men 97 Rumored To Bring This Popular Marvel Comics Character To Life
Live-action feature films are also on the streaming service, including X3: The Last Stand, The Wolverine, X-Men: Apocalypse, Dark Phoenix, The New Mutants, the Deadpool films, and Logan. Not to mention, much of the MCU library is also available on the streamer.
Are you excited for the series? What do you think about NYCC exclusive Pop for X-Men '97? Are you attending NYCC? Let us know and don't forget to check out our socials. Follow us for content like this and more.
SOURCE: ComingSoon.Net | Collider
KEEP READING: Could Spider-Man: Freshman Year Feature Mutants & Crossover With X-Men '97?