In the realm of animated storytelling, the setting often plays as pivotal a role as the characters themselves. In Disney's highly anticipated film Wish, directors Chris Buck and Fawn Veerasunthorn transport audiences to the mesmerizing Island of Rosas, a place where cultures converge and history comes alive. But what inspired this unique setting, and how did the Island of Rosas come to be the backdrop of this cinematic tale?
Fictional Land, Real Influence
During the Wish preview event, the setting of the film was discussed. The Island of Rosas appears to take place in the Iberian Peninsula with strong influences from Spain and Portugal. A few journalists from the area were very curious about how this region was chosen for the film's setting. Director Chris Buck clarifies the fictional existence of the Island of Rosas, but dives into the very real influences.
"Again, it's inspired by, just like when we did the Frozen films, it's inspired by Norway. So, we're not saying it's that actual area, but we do look to those regions for some of the coloring, you know, what cultures would've been there. And this takes place in, like, between 12 and 13 hundred."

-Chris Buck, 'Wish' Director/Story By-
RELATED: WISH is Coming This Thanksgiving to Celebrate 100 Years of Disney Magic
Drawing inspiration from the scenic landscapes and rich history of Norway, the directors sought to capture the essence of the region while crafting a unique world of their own. The time period, set between the 12th and 13th centuries, further adds depth to the narrative, allowing for a blend of historical accuracy and creative liberty.
Fawn Veerasunthorn elaborates on the vision behind Rosas and its cultural culmination.

"And for our story, we wanted to create Rosas as a destination, a place people go to. So, in the Mediterranean Sea, so that's kinda where all the cultures converged, historically. We worked with our culture consultant to make sure that this could happen. [laughs]"

-Fawn Veerasunthorn. 'Wish' Director-
History and This Story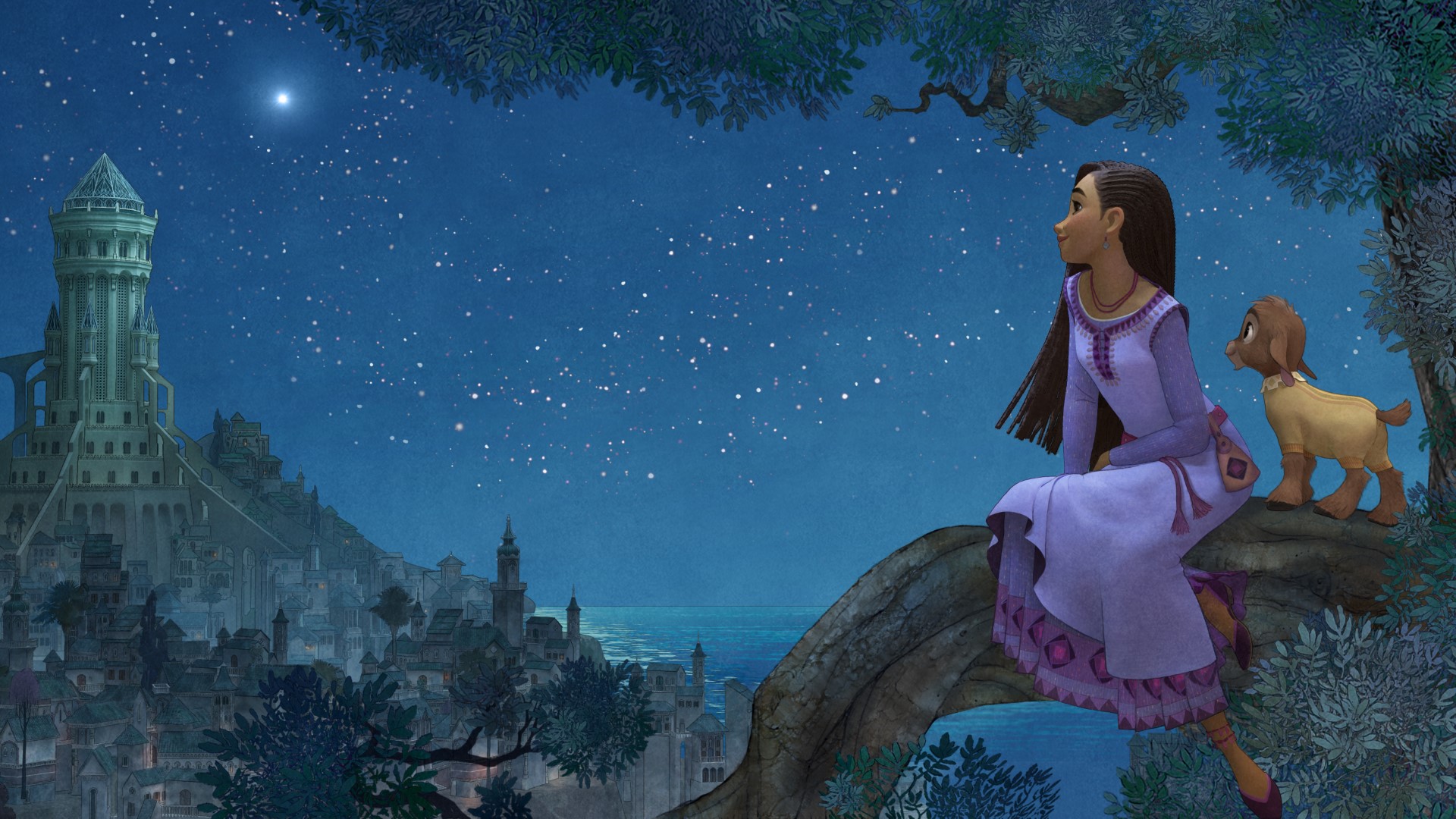 The Mediterranean Sea, with its rich tapestry of cultures and histories, serves as the perfect setting for a story that celebrates diversity and unity. By situating Rosas in this region, the directors have created a melting pot where characters from different backgrounds come together, each bringing their unique traditions and stories.
RELATED: WISH – A Deep Dive into the Magical Characters of Walt Disney Animation Studios' 62nd Film
Jennifer Lee, who co-wrote the storym screenplay, and executive produces WIsh, adds context to the choice of setting and also delves into how its historical context fits the narrative of Magnifco.

"But I think that's why, 'cause it's set back in medieval times, so that's sort of, as we say, what it was called back then. There were cultures coming from all around the world at a certain time. And then knowing, you know, Magnifico built this kingdom not knowing if they'd come. And people came because they believed in his vision. And so, it gave us an opportunity to connect people from all around the world."

-Jennifer Lee, 'Wish' Screenplay by/Story by/Executive Producer–
RULER OF ROSAS – Walt Disney Animation Studios' "Wish" is set in Rosas, a magical kingdom where wishes really do come true. The ruler of Rosas, King Magnifico, is the sole keeper of hundreds of wishes entrusted to him by people from all over the world. Featuring the voice Chris Pine as Magnifico, the all-new musical-comedy is helmed by Oscar®-winning director Chris Buck ("Frozen," "Frozen 2") and Fawn Veerasunthorn ("Raya and the Last Dragon"), produced by Peter Del Vecho ("Frozen," "Frozen 2") and co-produced by Juan Pablo Reyes ("Encanto"). "Wish" opens only in theaters on Nov. 22, 2023. © 2023 Disney. All Rights Reserved.
The medieval setting, combined with the visionary leadership of the character Magnifico, paints a picture of a kingdom built on hope and belief. The Island of Rosas becomes a beacon, attracting people from all corners of the world, united by a shared vision and dream.
The Island of Rosas in Wish is more than just a setting; it's a character in its own right. Crafted with inspiration from Norway and the Mediterranean, and set against the backdrop of the medieval era, Rosas stands as a testament to the power of unity, diversity, and shared dreams. Directors Chris Buck and Fawn Veerasunthorn have masterfully woven history, culture, and imagination to create a world that resonates with audiences across the globe.
Visit the Island of Rosas with your friends and family when Wish releases exclusively in theaters on November 22, 2023.
About Wish
Release Date: November 22, 2023
Directors: Chris Buck, Fawn Veerasunthorn
Writers: Jennifer Lee, Allison Moore, Produced by, Peter Del Vecho, Juan Pablo Reyes
Music: David Metzger
Production: Walt Disney Pictures, Walt Disney Animation Studios
Distribution: Walt Disney Studios Motion Pictures
Runtime: 92 minutes
Cast: Ariana DeBose, Chris Pine, Angelique Cabral, Alan Tudyk

Logline
"Wish" is set in the kingdom of Rosas, where Asha, a sharp-witted idealist, makes a wish so powerful that it's answered by a cosmic force—a ball of boundless energy called Star. Asha and Star confront the formidable King Magnifico to prove that when the will of one courageous human connects with the magic of the stars, wondrous things can happen.
What inspires the worlds you imagine? How do history and culture shape your stories? Are you ready to embark on a journey to the Island of Rosas when Wish hits theaters? Let us know what you think and be sure to check out more from the press day for the film on our social media!
Source: Disney
KEEP READING:
WISH Bridges Art and Technology To Tell a Story In A Way Not Possible 15 Years Ago