The world of espionage and undercover operations is about to get a lot more exciting! The beloved Forgers are back in action with the much-anticipated SPY x FAMILY Season 2, set to premiere exclusively on Crunchyroll on Saturday, October 7, 2023.
A Family of Secrets and Surprises
Starting Saturday, 7th October, fans can dive back into the thrilling adventures of Loid, Anya, Yor, and their trusty canine companion, Bond. With new episodes dropping weekly after their Japanese broadcast, viewers around the world can enjoy the series both subtitled and dubbed.
RELATED: SWORD ART ONLINE: THE MAD GENIUS OF A MAN WHO WANTED TO PLAY GOD – KAYABA AKIHIKO
The animation for SPY x FAMILY Season 2 is brought to life by the renowned WIT Studio, known for hits like Attack on Titan and VINLAND SAGA, in collaboration with CloverWorks, the team behind Horimiya and My Dress-Up Darling. The season boasts the directorial prowess of Kazuhiro Furuhashi of Hunter x Hunter (1999) fame and Takahiro Harada, the series' former assistant director. The talented Ichiro Okouchi handles series composition, with character designs by Kazuaki Shimada and a musical score by (K)NoW_NAME.
Stellar Voice Cast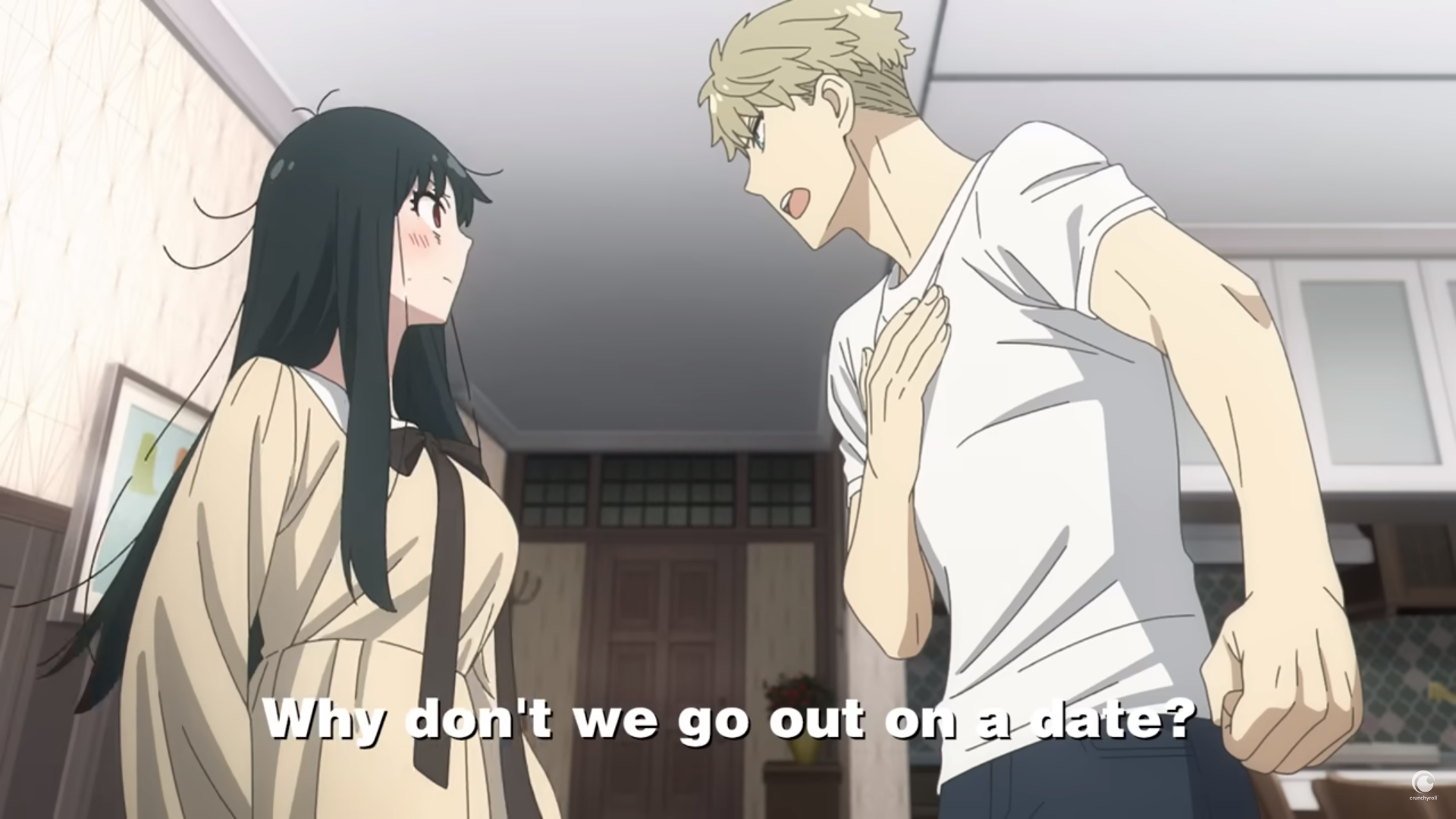 The Japanese voice cast features:
Takuya Eguchi as Loid Forger
Atsumi Tanezaki as Anya Forger
Saori Hayami as Yor Forger
Kenichirou Matsuda as Bond Forger / Narrator
Hiroyuki Yoshino as Franky Franklin
Yuhko Kaida as Sylvia Sherwood
Kazuhiro Yamaji as Henry Henderson
Kensho Ono as Yuri Briar
Natsumi Fujiwara as Damian Desmond
Emiri Kato as Becky Blackbell
Ayane Sakura as Fiona Frost
RELATED: ONE PIECE: THE REMARKABLE 2023 LIVE-ACTION ADAPTATION CLEARED "A VERY HIGH BAR" ACCORDING TO NETFLIX CO-CHIEF GREG PETERS
For those who prefer dubbed versions, SPY x FAMILY Season 2 will be available in a plethora of languages including English, Latin American Spanish, Brazilian Portuguese, German, French, Italian, Castilian Spanish, Russian, and Arabic. Specific dub premiere dates will be announced in due course.
Diving Deeper into SPY x FAMILY
In a world where global peace hangs by a thread, secret agent "Twilight" (alias Loid Forger) embarks on his most challenging mission: to pose as a family man. Tasked with getting close to a high-profile politician by infiltrating an elite school, Loid's cover seems flawless. However, there's a twist: his wife is a lethal assassin, and neither is aware of the other's true identity. Their telepathic adopted daughter, however, knows both their secrets.
RELATED: DIGIMON ADVENTURE 02: THE BEGINNING REVEALS NEW UNSEEN IMAGES AFTER LATEST TRAILER
Produced by TOHO Animation, SPY x FAMILY is an adaptation of the critically acclaimed manga series penned and illustrated by Tatsuya Endo. With over 31 million copies in circulation, the manga has received nominations for the prestigious Harvey and Eisner Awards. It has also made its mark on The New York Times' Graphic Books and Manga bestseller list and even secured a spot on Cricana BookScan's Top 20 Adult Graphic Novels list.
Get ready for a roller-coaster ride of action, drama, and family antics on Saturday, October 7, 2023, only on Crunchyroll!
About SPY x FAMILY Season 2
Release Date: October 7, 2023 (US)
Director: Takahiro Harada
Writer: Ichirō Ōkouchi
Music By: (K)NoW_NAME
Studio: Wit Studio, Clover Works
Episodes: 25
Cast: Takuya Eguchi, Atsumi Tanezaki, Saori Hayami, Kenichirou Mastsuda, Hiroyuki Yoshino, Yuhko Kaida, Kazuhiro Yamaji, Kensho Ono, Natsumi, Fujiwara, Emiri Kato, Ayane Sakura

Synopsis
World peace is at stake and secret agent <Twilight> (aka Loid Forger) must undergo his most difficult mission yet—pretend to be a family man. Posing as a loving husband and father, he'll infiltrate an elite school to get close to a high-profile politician. He has the perfect cover, except his wife's a deadly assassin and neither knows each other's identity. But someone does, his adopted daughter who's a telepath.
Are you excited for the return of SPY x FAMILY on Crunchyroll? Which character are you most looking forward to seeing in action in Season 2? Do you have a favorite moment from the manga that you hope makes it into the new season? Share your thoughts with us on social media!
Source: Crunchyroll
KEEP READING: BOLD CLAIM: ONE PIECE IS THE NEW HARRY POTTER