The following article contains spoilers for Sword Art Online, Sword Art Online 2, Sword Art Online: Alicization, Sword Art Online: Alicization – War of Underworld, and Sword Art Online: Ordinal Scale
KEY TO ACRONYMS
Sword Art Online (SAO) – In-Universe Game
Sword Art Online (SAO) – Season One
Sword Art Online 2 (SAO2) – Season Two
Sword Art Online: Alicization (SAO:A) – Season 3 Part 1
Sword Art Online: Alicization – War of Underworld (SAOWOU) – Season 3 Part 2
Sword Art Online: Ordinal Scale (SAO:OS) – Movie
Since 2002, Sword Art Online has been a staple of Japanese media for many fans of Japanese culture. The iconic web novel that became a franchise that is both lauded and maligned in today's anime community has been the jumping off point for many new fans of Anime into the world of Japanese Animation. However, when the series first began, a mystery plagued the fans: who was Kayaba Akihiko?
Backstory on Sword Art Online
Sword Art Online follows the story of Kirigaya Kazuto aka Kirito and his friends as they attempt to accomplish various goals through the use of a "full-dive" Virtual Reality Massively Multiplayer Online Role Playing Game (VRMMORPG) called, well, Sword Art Online.
In-universe, SAO became available for the general public on November 6th, 2022. However, upon entering the game, Kirito learns that the game's creator, Kayaba Akihiko, has effectively taken all 10,000 active players hostage by using the full-dive technology required to play SAO as, effectively, a gun to their heads. Trapped in the game with the only way out by battling his way up 100 floors of bosses, quests, and human enemies, Kirito and his friends search for the answer behind why they became trapped in the world and save the remaining players.
RELATED: 'Sword Art Online Last Recollection' Pre-Order Goes Live With Mysterious Story Teaser
Kirito and his friends managed to survive for two years, beating Kayaba at his own game and saving their fellow players. However, at the end of it all, Kayaba conveniently forgets his reason for trapping them all in SAO to begin with, leaving effectively no resolution to the true mystery behind SAO.
The Mystery
The mystery we are trying to solve is a simple question with a not so simple answer: "Why?"
The anime has seemingly left many fans guessing about Kayaba's motives for doing so, though I think many fans have already guessed at it.
RELATED: SAG-AFTRA NATIONAL BOARD VOTES UNANIMOUSLY TO SEND VIDEO GAME STRIKE AUTHORIZATION VOTE TO ITS MEMBERS
Kayaba Akihiko is a complex villain within the world of SAO. Built as the main antagonist for the first arc, collectively referred to as the Aincrad Arc, Kayaba would take a backseat once he was defeated by Kirito and Asuna in the final episode of the arc. It was later revealed that Kayaba had committed suicide following the downfall of SAO, effectively killing further resolution from the character.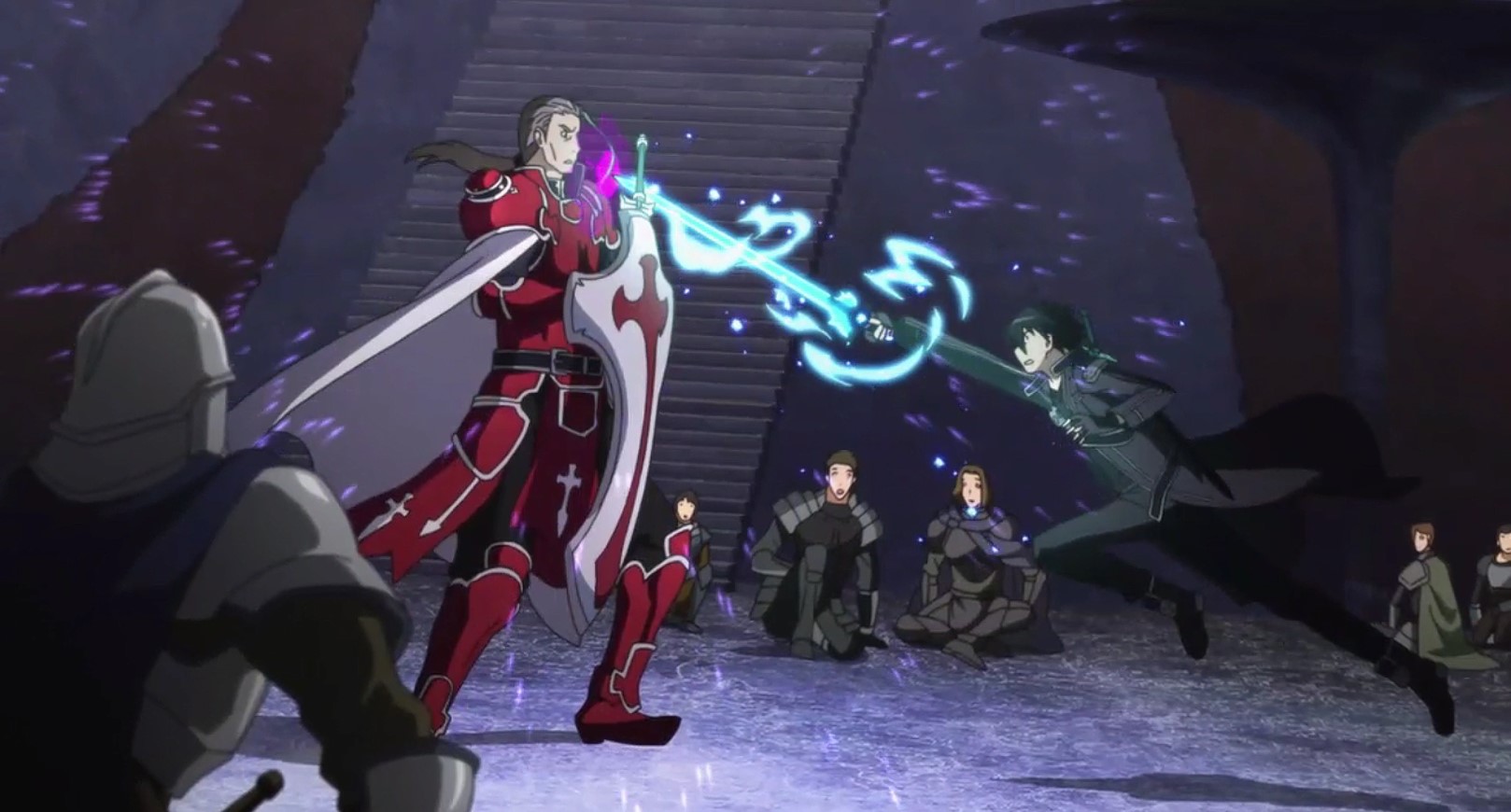 At least, it was, until Kayaba returned in the final episodes of Sword Art Online's ALFheim Online arc (yes, I know what the fans call it, but I'm not calling it that here!). In Kirito's attempts to save Asuna from evil Todd Haberkorn, Kayaba arrives and encourages Kirito to finish the fight. It is implied at this point that Kayaba became an A.I., similar to the character of Yui, as a watchful protector of VRMMOs.
RELATED: ONE PIECE: THE REMARKABLE 2023 LIVE-ACTION ADAPTATION CLEARED "A VERY HIGH BAR" ACCORDING TO NETFLIX CO-CHIEF GREG PETERS
As the season concluded, Kayaba gifted Kirito "The Seed", a program base that allowed game creators all over the world to create a unified VRMMO universe where new and amazing worlds can be spawned, which lead into the events of Sword Art Online 2.
Hints of a true motive dawn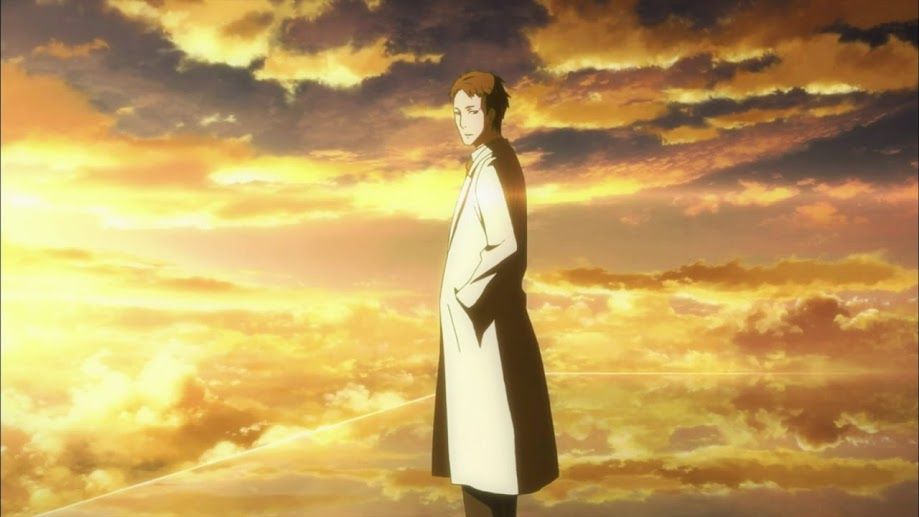 Admittedly, Kayaba is largely absent from SAO2, not appearing but once or twice in flashbacks. It isn't until the final, heartbreaking episode of the season that Kayaba's presence is felt again, when its revealed that the Full-Dive Medical device known as a Medicuboid allowed fellow VRMMO player Kono Yuuki (if you know, you know) was created by Koujiro Rinko, the doctor who watched over Kayaba as he dived into SAO, effectively stating that Kayaba invented the technology for a benevolent reason.
Kayaba doesn't have too much presence within the movie Sword Art Online: Ordinal Scale (SAO:OS) except a voice cameo towards the end and a conversation with the main antagonist of the film, Professor Shigemura, who was attempting to use the memories of SAO's survivors to restore his daughter, Yuna, who was one of Kayaba's many victims.
RELATED: BOLD CLAIM: ONE PIECE IS THE NEW HARRY POTTER
It isn't until the series next major arc, Sword Art Online: Alicization that Kayaba's motives are fleshed out. In his final scene in the Aincrad arc, Kayaba makes mention that the castle of Aincrad that housed the game of SAO was initially a dream he'd had as a child, something which inspired him to create SAO to begin with. These sentiments are further explored in episodes depicting Rinko, who was Kayaba's romantic partner, where Kayaba expresses the interest in exploring VRMMOs.
The mystery solved?
Truth be told, this mystery isn't truly that hard to decipher. But, as new fans discover SAO every day, allow me to help put it together.
Simply put, Kayaba Akihiko's motives were actually genuinely simple and can be argued as benevolent, despite the fact that he is responsible for the many deaths of SAO's players. See, Kayaba was obsessed with the virtual world. Many comparisons have been made to Kevin Flynn from the Tron Franchise.
RELATED: CRUNCHYROLL INDUSTRY PANEL REVEALS LATEST ANIME COMING SOON DURING FAN EXPO CANADA 2023
Kayaba wanted to experiment and experience a world of his own design, with people within it who learned to love the world he'd created. Both Kirito and Asuna are depicted as truly enjoying the world of Aincrad late into the arc, not exactly coming to terms with the idea of living there permanently, but they understood that the world was beautiful in a way that many never would have realized just playing the game naturally.
See, by putting all the pieces together throughout the entire franchise, its obvious what Kayaba's endgoal was: a VRMMORPG where each player existed and lived within the world permanently. A virtual existence away from the cruelty and savagery of the real world. The creation of the Medicuboid as well as the Soul Translator from SAO:A and SAO:WOU each help to emphasize this fact. as the devices each are designed for the purpose of an extended experience within a VR world.
RELATED: Godzilla Minus One's New Trailer Reveals This Godzilla's Devastating Atomic Breath
Kayaba likely didn't want to kill anyone. This is primarily emphasized by the fact that within the final episode of the Aincrad arc, Kayaba chooses not to kill any of the players trapped with him. However, in a mad genius sort of way, Kayaba wasn't going to get the results he wanted by watching as the players didn't experience SAO as if it was real life.
Conclusion
Sword Art Online has been a massive franchise since its inception over 20 years ago. Right now, in an alternate reality, Kirito and Asuna would still be fighting to beat SAO, making friends and allies as they climbed the floors. We still have over a year left before the real-life Aincrad arc ends (November 2024).
Out of universe, SAO is still under production as the final major arc of the series is still being written by author Kawahara Reki. Unital Ring likely will not receive the anime treatment for awhile, as A-1 Pictures is currently awaiting the conclusion of the final arc in the Light Novels. This leaves Kawahara's other SAO stories to pull from, including SAO Alternative: Gun Gale Online, and the two new theatrical films that expanded upon the stories of Kirito and Asuna in Aincrad, Sword Art Online: Progressive – Aria of a Starless Night and Sword Art Online: Progressive – Scherzo of a Dark Dusk having released in the last few years.
The next step is the rumored third Progressive theatrical film, supposedly premiering at some point next year. Kirito's story isn't over, and neither is Kayaba's. Time will tell if and when the truth is finally revealed to the fans and characters within the story in the Light Novels. But until that day, you can stick with The Illuminerdi on Twitter/X by following us @The_Illuminerdi for future news on SAO!
KEEP READING: TOP 6 BACK-TO-SCHOOL ANIME TO GET YOU INTO THE SCHOOL SPIRIT