New character details on the upcoming Cassian Andor series for Disney+ have been revealed here at The Illuminerdi.
This past week, generations of Star Wars fans gathered at local movie theaters to cheer, or in some cases jeer, the final chapter in the Skywalker saga with Star Wars Episode IX: The Rise of Skywalker. Following the film's theatrical run, LucasFilm will be taking a 3-year hiatus to recharge their cinematic batteries, before returning with a brand new saga set in the universe that George Lucas once created.
However, Disney is not leaving fans without any Star Wars in the meantime. The Mandalorian has proven to be an immense hit and a pop culture sensation – thanks in large part to Baby Yoda – for the new Disney+ streaming service. This is just the tip of the iceberg, as there are no less than two new shows set in the Star Wars universe preparing to shoot next year. One will focus on Obi-Wan Kenobi, with The Phantom Menace's Ewan McGregor back in his Jedi robes. Rogue One's Diego Luna will be making a similar jump into his own series, exploring his character, Captain Cassian Andor.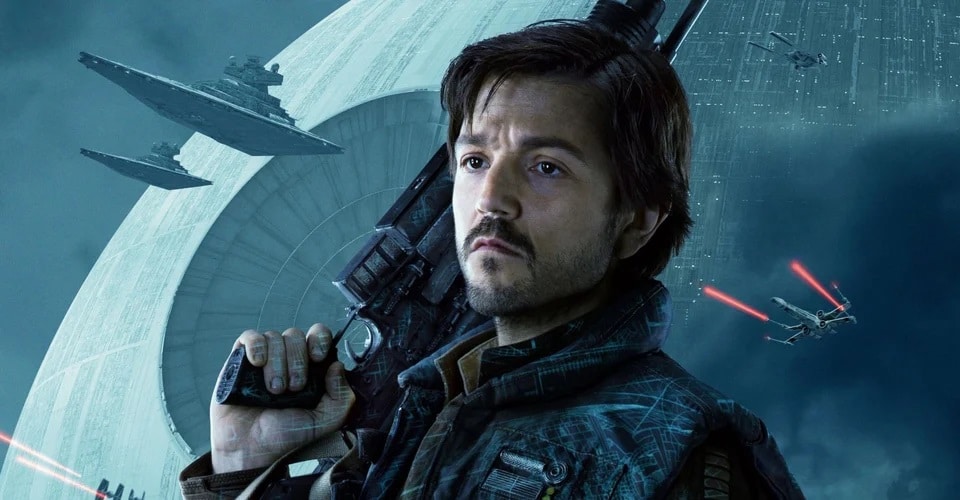 The Cassian Andor Breakdown
The still untitled series will follow the exploits of Cassian and his sidekick, K2-SO, with genre favorite Alan Tudyk again voicing the sarcastic droid. Showrunner Steven Schiff has brought Tony Gilroy (The Bourne Identity) on board as both writer and director. Details on the show have been scarce, with little known about the story beyond it being a prequel to the events preceding the duo's final battle in Rogue One. However, we aren't called The Illuminerdi for nothing… We were lucky enough to be able to get our eyes on a seemingly important character breakdown for the upcoming Cassian Andor series:
Mundo is a thirteen-year old, Hispanic male. The young teen has a head full of brown hair and big, passionate eyes. Needs to have a wide range from still calm to uncontrolled anger.

Mundo is a nine-year old, Hispanic male. A wild and unruly kid with a head full of brown hair and big, passionate eyes. Also needs to have a wide range from still calm to uncontrolled anger.

Cinta is 5-7 year old Hispanic female. Cinta has a head full of brown hair and big eyes. A wild and unruly kid who, what do you know, needs to have a wide range from still calm to uncontrolled anger.
While it was already apparent that the series had to take place before Rogue One, the character descriptions point to a true origin story. The big, passionate eyes and brown hair are a clear description of Luna's Cassian Andor. Judging by the text, it seems that we could be seeing his growth from a rebellious child during the Clone Wars, into a full-fledged Captain in the Rebel Alliance, over the course of the series.
Cassian's Family and Tragedy
In the casting call it was also specified that they were hoping to get real-life siblings, if possible, which explains the similarity in their character descriptions. So, it's an almost certainty that the code name of Cinda, is in fact Cassian's younger sister. Cassian has a revealing bit of dialogue in Rogue One that may hint at the heartache to expect in the upcoming series.
In a conversation with Jyn Erso he reveals, "I've been in this fight since I was six years old. You're not the only one who lost everything. Some of us just decided to do something about it." In Star Wars canon, Cassian lost his father to the Empire and his foreboding quote seems to signal that there is significant tragedy in the Captain's past.
Aside from the trademark action that fans have come to expect from the Star Wars franchise, there are a wealth of unanswered questions that could provide great character moments. Why wasn't his sister mentioned in Rogue One? How did he get his code name, Fulcrom? And why did he reprogram the Imperial droid that went on to become his best friend? These all seem like exciting discoveries to watch unfold and hints at the future possibilities for the series in its first season and beyond.
The Cassian Andor series looks to begin shooting next June and is scheduled to shoot into December. With that in mind, we should expect the show to debut on Disney+ sometime in 2021. What do you think about the direction of the Cassian Andor series? Let us know in the comment section below!