Anyone who follows the British Royal Family, or who had a healthy obsession with USA's Suits, is familiar with Meghan Markle. The actress generously accepted Prince Harry as her husband and became the Duchess of Sussex, embarking on a series of charitable adventures while the press seethed in racist fury. Now that she and Harry have announced their intention to retire from royal life and pursue financial independence, both Buckingham Palace and the media are in an uproar. But the best part of all is that Meghan Markle herself has already secured her first extracurricular gig.
According to UK's The Times, the Duchess has already signed a voiceover deal with Disney prior to the announcement of her and Harry's exit from senior royal duties. But it isn't a deal that is necessarily contributing to their independent income, as the report clarifies that Meghan Markle recorded the voiceover in exchange for a sizeable donation to Elephants Without Borders. As someone who does her best to make the world a better place, it makes total sense that Duchess would choose a project on these terms.
What's Next For Meghan Markle?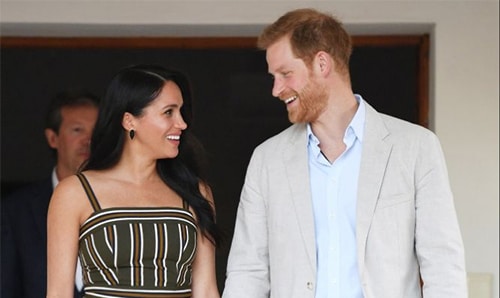 Perhaps this Disney deal hints at what the Duke and Duchess' plans are for the future of their family. As they explained on their website, they do not currently earn any income through the Sovereign Grant. In fact, part of their desire to become financially independent is precisely so that they will be allowed to earn wages while also not receiving funding directly from the government.
With that being said, removing themselves from the Sovereign Grant would also allow Meghan Markle to take on more acting jobs at her own discretion. Instead of being beholden to the Royal Family's seal of approval, she can help charitable organizations such as Elephants Without Borders on her own time. And when public appearances by herself and her husband can garner six or seven figures, changes are they won't find it difficult to support their growing family and help out those in need at the same time.
Of course, this is all only if the Queen and the rest of the Royal Family let Harry and Meghan step away peacefully. The meeting is in session, and the world holds their breath.