Peter Pan and Wendy is coming to Disney+. After Discussing Film previously uncovered the film's official title, The Illuminerdi has some character breakdowns to discuss.
Late last year, the Disney+ streaming series debuted to huge numbers, a large part of which were due to the library of previous films and shows, as well as the promise of quality from original programming such their breakout hit, The Mandalorian. However, another film that was made available at launch was their live-action adaptation of Lady and the Tramp. While it admittedly hasn't garnered much fanfare, it did hint at what's to come for the streaming service. Disney has found billions of dollars worth of success in remaking their animated classics into live-action features, ranging from Aladdin to The Lion King, and it seems that they may be at it again.
Peter Pan and Wendy Shooting Details
The next adaptation in the pipeline promises to take viewers to a place where children can fly and choose to never age a day. Disney is currently casting for their live-action adaptation of the Peter Pan story, which is currently titled Peter Pan and Wendy. The Disney+ movie is slated to begin production in Canada, with director David Lowery (Pete's Dragon) behind the lens and a shoot that will take it from April through August of this year. We have recently uncovered that the film is currently casting and looking to feature these characters in the lead roles:
Peter Pan – 10 to 14 years – The boy who will never grow up. An enchanted child that's a confident and courageous warrior, with and without a sword. Lead Role.

Wendy – 12 to 14 years – A sly girl, full of good-natured energy, who is conflicted by her pending departure to boarding school. She is not quite ready to step into the adult world. Lead Role.

John Darling – 9 to 11 years – A budding child with an old soul. However, the mature youth is not above playfully fencing and rough-housing with his brother and sister. Lead Role.

Michael Darling – 6 to 9 years – A delightful child rarely seen without his closest friend, his teddy bear. Lead Role.
Peter Pan and Wendy's Whole New World
Anyone familiar with the source material, either the film or book, should immediately recognize these characters and their distinctive traits. In the story, Peter Pan flies into the siblings' bedroom window and whisks them away to an epic adventure in Neverland, an enchanted land where children rule and never grow old. There they do battle with giant alligators, pirates, and the iconic villain, Captain Hook.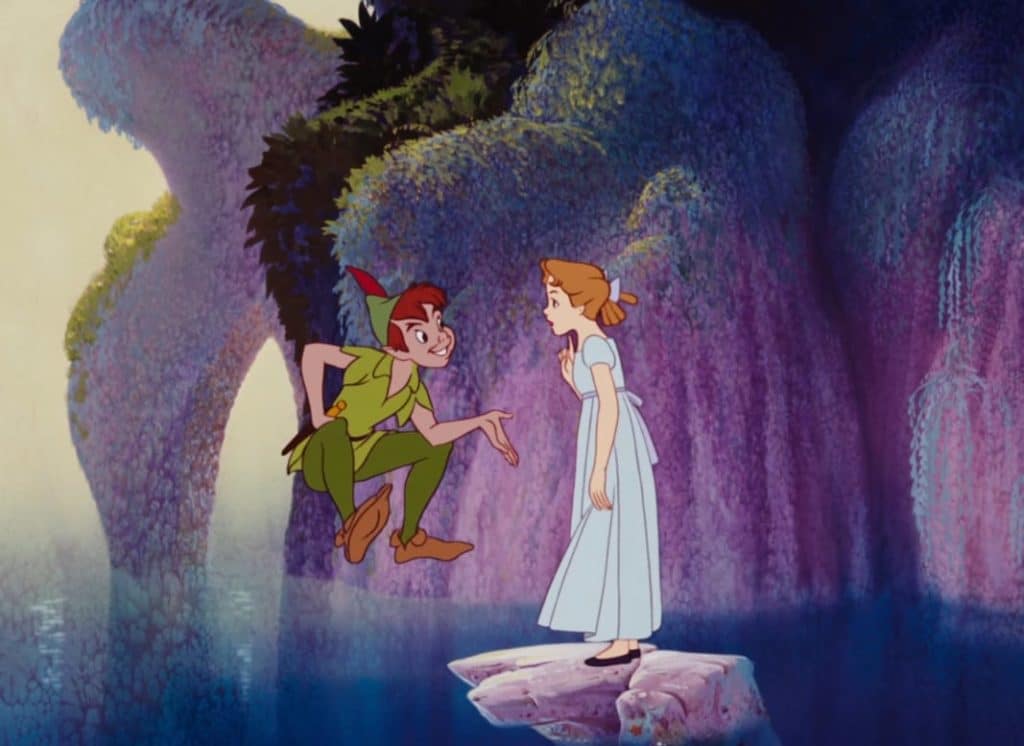 One look at the casting call and it's hard to overlook the absence of Tinkerbell and Captain Hook. There's a tradition of casting name actors to play the infamous, one-handed pirate ranging from Jason Isaacs to Dustin Hoffman. So it's reasonable to assume that Disney might be targeting actors with gravitas and name recognition to carry on the tradition.
The play and novel written by J.M. Barrie will once again serve as the source material. However, it's not made explicitly clear how much of the animated classic will be used as direct inspiration for the story, production design, and overall look. Furthermore, if the studio sticks with the Peter Pan and Wendy title, it could signal a more contemporary direction for the project as a whole.
Disney+ is preparing to make aggressive moves in the streaming market this year and this is just another building block. There is a whole lot more to come on this and other shows. What do you think of a live-action Peter Pan and Wendy movie? Let us know in the comment section below!