It looks like when Birds of Prey is released in the next couple of days, we will be seeing some extra color lighting up the silver screen.
During a "Birds of Prey Harleywood exhibit," Ewan McGregor and Chris Messina talked about their relationship in the film. The pair were incredibly intimate with each other, even to the point of a kiss on the cheek from Messina to McGregor in full view of the camera. Variety host and entertainment reporter Marc Malkin spoke to the villains of the story, who had some interesting gossip about Black Mask and Victor Zsasz.
Romance Brewing In Birds Of Prey?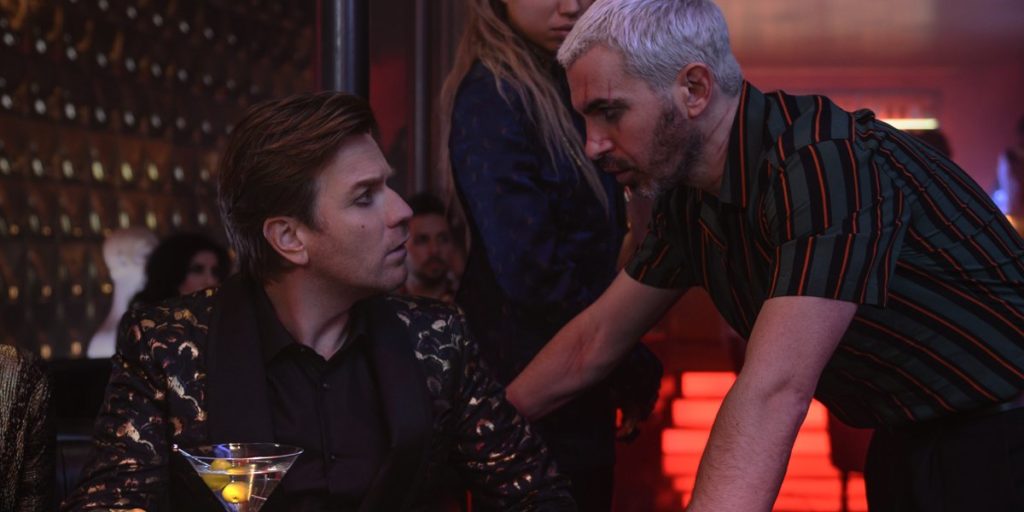 Malkin asked during the interview whether or not the two's relationship in the film was more than friends, and McGregor responded, "It's very complicated. Their relationship is very much based… There's a want and a need in there, for sure." Messina added, "There's, like, a real love of anarchy."
But then McGregor confirmed it to Variety saying, "More than likely, yes".
RELATED: MARGOT ROBBIE WANTS TO SEE POISON IVY ONSCREEN
The DC universe is filled with characters from parts of the LGBTIQ community, so it's great to see DC including some fantastic representation in the new Harley Quinn film. What's also great about Birds of Prey is that not only do we see our main villains being lovers, it seems that there is also some representation in the main protagonists as well. With police officer Renee Montoya (Rosie Perez) being the ex girlfriend of Ali Wong's character, we can expect some intense scenes from these as well.
According to GLAAD (Gay and Lesbian Alliance Against Defamation), representation of LGBT characters in mainstream films has been slipping for a couple of years. Let's hope that Birds of Prey can inspire filmmakers to include more interesting LGBT characters on screen.
The film hits theatres on February 7th in the US and throughout the next week across the world. After splitting with the Joker, Harley Quinn joins superheroes Black Canary, Huntress and Renee Montoya to save a young girl from an evil crime lord, Black Mask, in Gotham City. The film is directed by Cathy Yan, who previously worked with Zazie Beetz (Joker) on the film Dead Pigs.
Check out the trailer below:
Make sure you hit up The Illuminerdi for details of any other hot releases. 
Chris Messina Photo: Axelle/Bauer-Griffin/FilmMagic