Charlotte Flair is set to go to this week's NXT to answer Rhea Ripley's challenge.
Flair is still being very tight-lipped on who she will face at Wrestlemania after winning the 2020 Women's Royal Rumble. She is keeping Bayley and Becky Lynch guessing as to which one will have to face her at Wrestlemania. It's no doubt a trick her father, Ric Flair, aka The Dirtiest Player in the Game taught her.
RELATED: MVP'S RAW MATCH WITH REY MYSTERIO WILL BE HIS LAST IN WWE
On Raw this week, Charlotte Flair came to the ring with the presumed intention to finally announce her decision on her next opponent. Flair spoke on how she has held the Raw Women's Championship and has beaten Lynch already. She also mentioned that she has also held the Smackdown Women's Championship and how she has beaten Bayley as well. Flair's implication is that Lynch and Bayley are old news and aren't a challenge for her.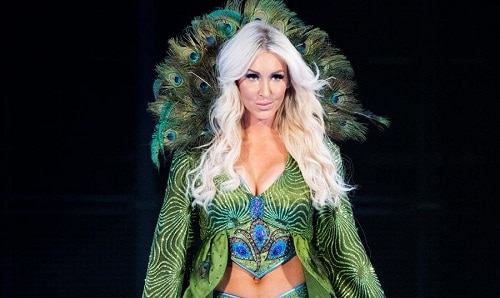 Ripley Issues The Challenge
However, as we reported last week there is a third option WWE may be choosing. Rhea Ripley's music hit and she approached the ring. When in the ring the two stared each other down until Ripley talked about how Flair has beaten Lynch and Bayley. However, Flair has never beaten Ripley and in fact Ripley has beaten Flair. Ripley then holds up her NXT Women's Championship and issues the challenge. Then, Flair left the ring without accepting or denying the challenge.
Charlotte Flair And Rhea Ripley Are On Top…So Why Not Wrestle Each Other?
Charlotte Flair is no dummy and knows it's best to let her potential opponents squirm until she feels like she has let them suffer enough. Flair has held various WWE Women's Championships ten times in her career. She has successfully beaten some of the top names of the Women's Division. A young upstart isn't going to spook the daughter of possibly the greatest wrestler of all time. She may accept the challenge if only to shut her up and silence any other cocky young wrestlers who think they belong in the same ring as The Queen.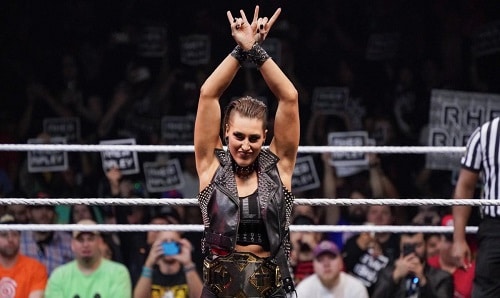 However, Ripley is no newcomer to wrestling or tough opponents. In December Ripley defeated the very dominant champion, Shayna Baszler, for the NXT Women's Championship. Ripley became the first woman to ever hold the NXT Women's Championship and the NXT UK Women's Championship. The greatest thing Ripley has on her side is momentum as she has recently beaten two very tough competitors, in Shayna Baszler and then Toni Storm. However, will that be enough to defeat Flair?
RELATED: WWE SAYS "YOU'RE FIRED" TO CO-PRESIDENTS IN AGGRESSIVE CORPORATE SHAKE-UP
On this Wednesday's episode of NXT we will hear if Charlotte Flair accepts Rhea Ripley's challenge, or if she keeps the world hanging just a little bit longer.
Do you think Charlotte Flair will accept or will she put off her answer for another week? Do you think Flair will make a counter offer like a title vs title match? We would love to hear your thoughts in the comments and on social media.
Sources: ProWrestling.com, WWE