Knives Out, the highly-praised Rian Johnson-directed murder mystery which featured Daniel Craig as the hard-nosed Southern Detective Benoit Blanc, is officially getting a sequel!
During the Lionsgate's quarterly earnings call, CEO Jon Feltheimer announced that a sequel to the hit feature has been given the green light. Benoit Blanc should be returning to screens soon to lead fans on a roller coaster of twists and turns as he works to unravel yet another mystery.
RELATED: NO TIME TO DIE THEME SONG TO BE WRITTEN & PERFORMED BY BILLIE EILISH
We're In For Another Knives Out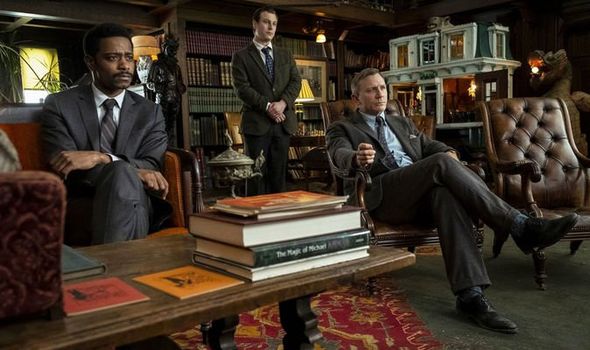 The debut film featured an excellent ensemble cast of Daniel Craig, Chris Evans, Ana de Armas, Jamie Lee Curtis, Toni Collette and Michael Shannon. Debuting over the Thanksgiving holiday in 2019 and grossing over $300 million at the worldwide box office, the film has received several award nominations including: three Golden Globe nominations, one of which was for Best Motion Picture.
There was never really any doubt as to if there would be a sequel, as Johnson and Craig have both expressed an interest to return to the character, but the green light was the last signal we needed.
What do you hope to see out of the Clue-like feature's sequel? I am hoping to see Blanc go against a competitor that shares his abilities and keen eye for details. Let us know your dream Knives Out scenario in the comments below.
Source: Collider