The Oscars may not be the same level of national pastime as the Super Bowl, but they're the closest thing movie lovers have got to it. It's the final game in the award show season tournament, and earlier stumbles are exacerbated or vindicated with the opening of an envelope.
Unfortunately, not everyone takes these ceremonies are seriously and sacredly as they a football match – which is why we have "brutally honest" (aka ignorant) voters who haven't even seen all the Best Picture nominees before filling out their ballot. Not so at The Illuminerdi! We may not have the right to vote, but we will still make our voices heard.
Each lucky Best Picture nominee will be presented below, along with their synopsis. At that point, I will state my case for why it does or does not deserve the Best Picture Oscar in question, and then perhaps throw some consolation awards at it based on its other nominations. Are we ready?
RELATED: PARASITE WINS BIG AT SAG
And The Oscars Go To…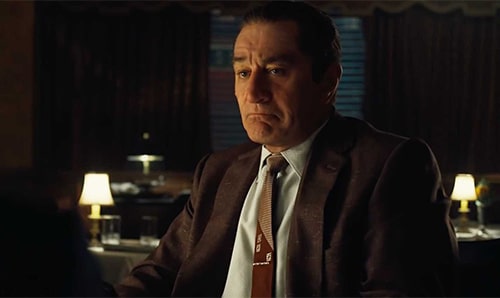 THE IRISHMAN
As an old man, World War II vet Frank Sheeran (Robert De Niro) reflects on his life as a hustler and mob hitman, working alongside many notorious figures, including Jimmy Hoffa (Al Pacino), the subject of one of the greatest unsolved mysteries in American history.
At its core, The Irishman contains an interesting peek into A Particular Time in American history, referencing John F. Kennedy while dissecting Jimmy Hoffa's disappearance. In fact, the entire movie is a dissection of the mafia movie genre that made Martin Scorsese into the icon he is today. And yet, the first word that comes to mind is "overindulgent." 3 and a half hours is too long to contemplate one hitman's life, especially when the women in it only speak seven lines – no matter how purposeful that choice may be. Ergo, I would retroactively take an Oscar away from Scorsese before giving him this one.
Consolation Oscars Include: I know it will win plenty, but I shall rebel against this by not offering it any.
FORD V FERRARI
Visionary auto designer Carroll Shelby (Matt Damon) and race car driver Ken Miles (Christian Bale) team up to build a high-performance race car for the Ford Motor Company, hoping to defy the odds and defeat the dominant Ferrari at the 1966 Le Mans.
Despite generally being considered a crowd-pleaser with powerful performances and a touching true story behind it, Ford V Ferrari doesn't really have the mileage to win big at the Oscars. It faded to the background of conversation despite making a cool $100 million at the domestic box office, and I can't honestly say I think it deserved more attention than it's gotten. Granted, race car movies aren't generally my cup of tea, but I was surprised to find that even the strength of the actors here couldn't hold my interest. It's certainly the contender that made the least impression on me, so I've left it in the dust of my Oscar list.
Consolation Oscars Include: Sound Editing and Sound Mixing, because that was a whole bunch of very specific car sounds needed – and you don't want them to be grating, either.
Read several more hot Oscars takes on page two: