MARRIAGE STORY
A young creative couple and their son navigate the tricky waters of bicoastal separation and impending divorce.
Perhaps witnessing my own parents' divorce at a formative age made me immune to other people's, but Marriage Story didn't quite hit me the way it did plenty of others. I found the Baby Yoda memes surrounding its climactic fight scene more engrossing than the fight itself, and I didn't see much reason to sympathize with Charlie (Adam Driver) despite the attempts at fair and balanced storytelling. I don't even understand why Laura Dern is being awarded, in her whole majestic career, for this film. I'll have to get my own divorce lawyer and leave the Oscars for the opposite coast if it wins.
Consolation Oscars Include: Music (Original Score), because hey, it got louder or softer when it was supposed to. And I did tear up during the final letter, soft notes tugging at my heartstrings.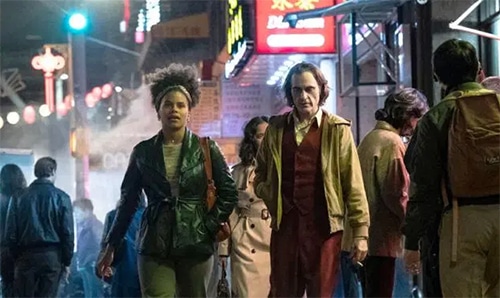 JOKER
In Gotham's fractured society, a young man (Joaquin Phoenix) longs to be a stand-up comic, but finds the joke is always on him. Caught in a cycle of apathy, cruelty and ultimately, betrayal, the comedian makes one bad decision after another, bringing about a chain reaction of escalating events.
We all know which award Joker is most definitely going to win, so we don't need to harp that much on Phoenix's bone-chilling performance. But outside of that, this is a film that I feel deserves neither the praise nor the censure that was heaped on it in equal measure. Better films have been made about those abandoned while suffering from mental illness, but it also wasn't the incel call-to-arms that many feared either. Instead, it was a decent Elseworlds tale with slightly less offensive implications than "The Killing Joke." If it wins Best Picture, I'll have to put on my own clown suit – but it's not my least favorite on the list.
Consolation Oscars Include: Actor in a Leading Role, we already talked about this. Plus, Joaquin's been killing it with the social justice speeches, so I'm down to give him the floor once more.
RELATED: CHRISTIAN BALE CONFIRMED TO PLAY INTERGALACTIC VILLAIN IN THOR 4
ONCE UPON A TIME…IN HOLLYWOOD
In Los Angeles in 1969, aging TV star Rick Dalton (Leonardo DiCaprio) and his longtime stunt double Cliff Booth (Brad Pitt) struggle to make their way around an industry and a city they hardly recognize anymore.
If Hollywood was ever going to award Quentin Tarantino a Best Picture at the Oscars, it's only fitting it would be for the film that's about… Hollywood. Which is kind of how I feel about this rather tame entry into his collection. The nostalgia wins me over, the friendship leaves me tingly, Margot Robbie does Sharon Tate justice with the limited material she gets… And yet I don't feel that I came away with anything new. Except for perhaps a newfound appreciation for stuntmen and a mea culpa (actually Quentin's culpa) for Bruce Lee's estate.
Consolation Oscars Include: Actor in a Supporting Role for Brad Pitt, because he really made me believe in the power of friendship.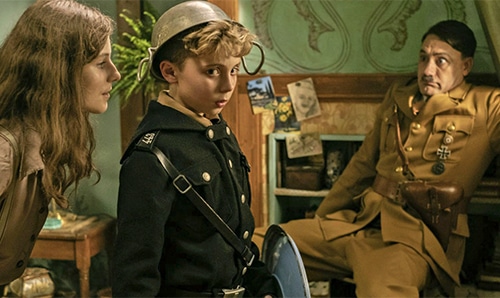 JOJO RABBIT
During World War II, a lonely German boy's world is turned upside down when he discovers his single mother is hiding a young Jewish girl in their attic. Aided only by his idiotic imaginary friend Adolf Hitler (Taika Waititi), Jojo (Roman Griffin Davis) must confront his blind nationalism.
Once I heard that Jojo Rabbit was a comedy about a boy who loves Hitler, the only thing that kept me from running for the hills was the fact that Taika Waititi wrote and directed it. And I was right to trust in him, because the film maintains a keen and delicate balance between outrageous satire and the painful examination of hatred festering inside all manner of supposedly "very fine people." I actually wish Thomasin McKenzie had received more acclaim for her role as Elsa, but unfortunately the movie as a whole suffered from a lack of buzz after the first month or so. I wouldn't lock it in a closet if it won, but I don't think it's the chosen one either.
Consolation Oscars Include: Costume Design, because the costumes actually play a very relevant role and managed to create a realistic portrayal of 1940s Germany that was still clearly an absurdist fantasy.
For my personal top three and their respective Awards From Me, check page three: