The first trailer for A24's new medieval thriller for The Green Knight has been released.
Today is Dev Patel's day. There are two new trailers of films in which he stars as the lead. One of them being the second trailer for The Personal History of David Copperfield and the other one is David Lowery's newest film The Green Knight. And it's looking really good.
RELATED: THE FRENCH DISPATCH'S FIRST TRAILER REVEALS INSANE CAST
The upcoming movie is a retelling of the medieval legend of Sir Gawain and the Green Knight. It features a star-studded cast including Patel, Alicia Vikander (Tomb Raider), Sarita Choudhury (Jessica Jones), and Joel Edgerton (Bright). The first trailer for the upcoming thriller looks to bring a brave combination of drama, fantasy, and thrills, that you could hope for. Check out the trailer:
One of the most striking elements of the trailer, is the beautiful looking cinematography by Andrew Droz Palermo. The Director of Photography worked with David Lowery before on A Ghost Story, which was also stunningly to look at. Lowery has found his own style in directing and it's very evident in this trailer.
The Green Knight Official Synopsis
An epic fantasy adventure based on the timeless Arthurian legend, The Green Knight tells the story of Sir Gawain (Dev Patel), King Arthur's reckless and headstrong nephew, who embarks on a daring quest to confront the eponymous Green Knight, a gigantic emerald-skinned stranger and tester of men. Gawain contends with ghosts, giants, thieves, and schemers in what becomes a deeper journey to define his character and prove his worth in the eyes of his family and kingdom by facing the ultimate challenger. From visionary filmmaker David Lowery comes a fresh and bold spin on a classic tale from the knights of the round table.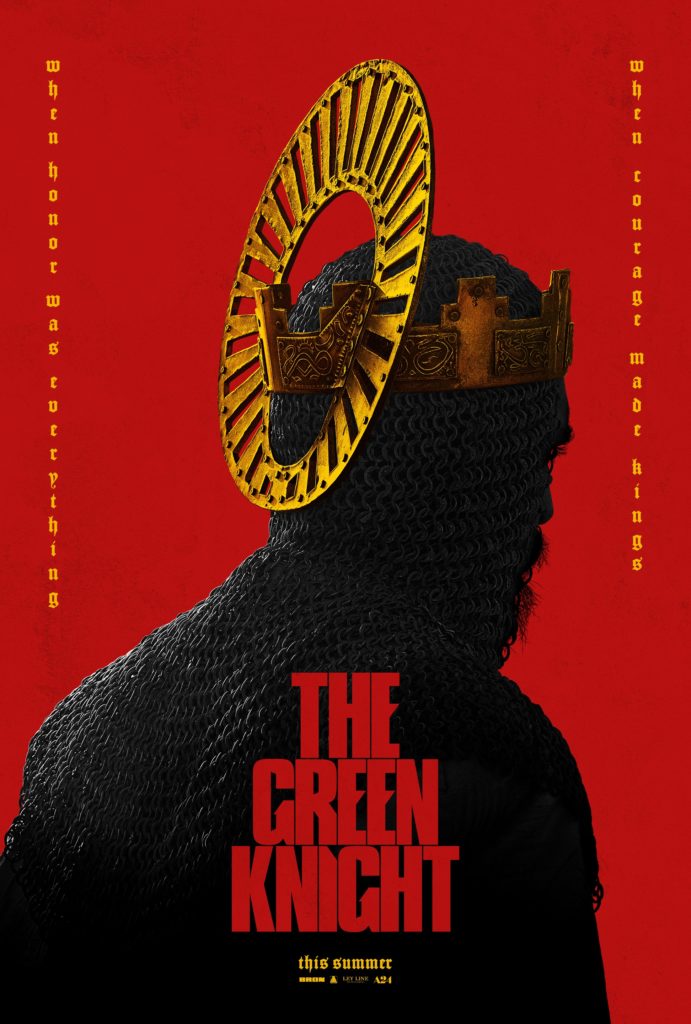 The Green Knight is coming to theatres the 29th of May and hasn't got officially rated yet. But just of the look of the trailer I suppose it's going to be Rated-R.
RELATED: KUMAIL NANJIANI TACKLES FAIRY TALE CLASSICS IN INDIE FEATURE SIDEKICKS: EXCLUSIVE
What do you guys think of The Green Knight trailer? Have you seen A Ghost Story and if so, did you like it? Let's discuss everything in the comment section down below.