The Power Rangers continue their rollout of Wave 5 of their Lighting collection.
New photos have leaked confirming the four new Rangers to be included in the 5th wave of the Lightning Collection. They include Ranger Slayer, MMPR Blue Ranger, Time Force Red, and Zeo Gold. It will also be interesting to see what the designs for the human heads will be. It seems that the Trey of Triforia head from Tom, Ted, and Tim Difillipio – who inspired the physical appearance – will be used in this version. It looks like the Trey model is based on the Trey of Courage and it's impressive.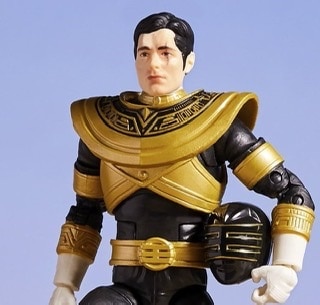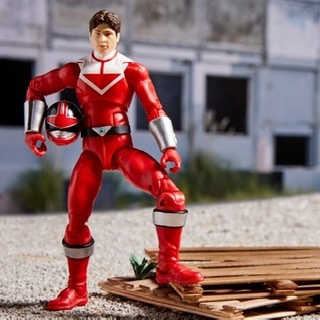 RELATED: NEW WAVE OF LIGHTNING COLLECTION POWER RANGERS COMING SOON

The staff seems to be a redone model not like the one used in the Jason SDCC 2 pack. It seems for Billy, the human head is based on his appearance from the second season, as the glasses are gold horned apparently. It also seems that the Ranger Slayer will not come with a human head. It's unknown why, but it's possible it could be in a future re-release.
RELATED: RANGER SLAYER IS RETURNING
The Time Force Ranger is equipped with a Wes Collins' design and doesn't seem to have Alex's head. Regardless, this is still impressive nonetheless.
Wave 5 Is On The Way

With Wave 5 it seems the Mighty Morphin team has been fully released and now the question is what Ranger team will be next to released in full. Perhaps we will soon see S.P.D., Time Force, or Beast Morphers. No matter what the decision is, fans will be happy to buy them and continue to grow their collection.
RELATED: POWER RANGERS BEAST MORPHERS SEASON 2 TRAILER REVEALS A FIRST LOOK AT THE TEAM-UP

The figures are currently available for pre-order on Amazon and the date of release is set to be the 1st of June. It will be interesting to see who will now be make the cut for the 6th wave when it's time. This reveal was perfect during ToyFair 2020 and will continue to grow the franchise.
Make sure you stay with The Illuminerdi for more Power Rangers news and content.