A huge blow has been struck against both Daniel Radcliffe and Moon Knight fans everywhere.
Disney+ has been making waves since launching back in November, giving other streaming sites (namely Netflix) a run for their money. The thing that has fans most excited about Disney+ is their promise of original content – and not just original content, but original Marvel and Star Wars content.
The Mandalorian has already proved to be a huge success for the platform, and audiences have been chomping at the bit for more. Marvel has a large offering in store for fans, including Loki, WandaVision, Falcon and the Winter Solider, Hawkeye, Ms. Marvel, and She-Hulk.
The most mysterious of the new Marvel offerings, though, is Moon Knight. Back in December, there was a rumor floating around that none other than Harry Potter alum Daniel Radcliffe was being eyed for the starring role. Unfortunately, those rumors seem to have been for naught, because Daniel Radcliffe himself has officially put them to rest.
Daniel Radcliffe Casts Evanesco On Moon Knight
Of course, Radcliffe wouldn't be a stranger to entering into a large franchise like Marvel, as he spent a large chunk of his adolescence bringing Harry Potter to life for millions around the globe. But when asked about potentially being part of a franchise again, the actor said:
"If I was ever to go back into a franchise, I think the bar for that script would be even higher than anything else. Before you can sign on to being in anything for multiple years, you have to be sure you're really going to love it all the time. I'm not averse to doing any kind of franchise thing in the future again, that could be fun."
Lest that give you hope, Radcliffe then confirmed that "the Moon Knight rumors are untrue. I can officially debunk that one, I haven't heard anything about it."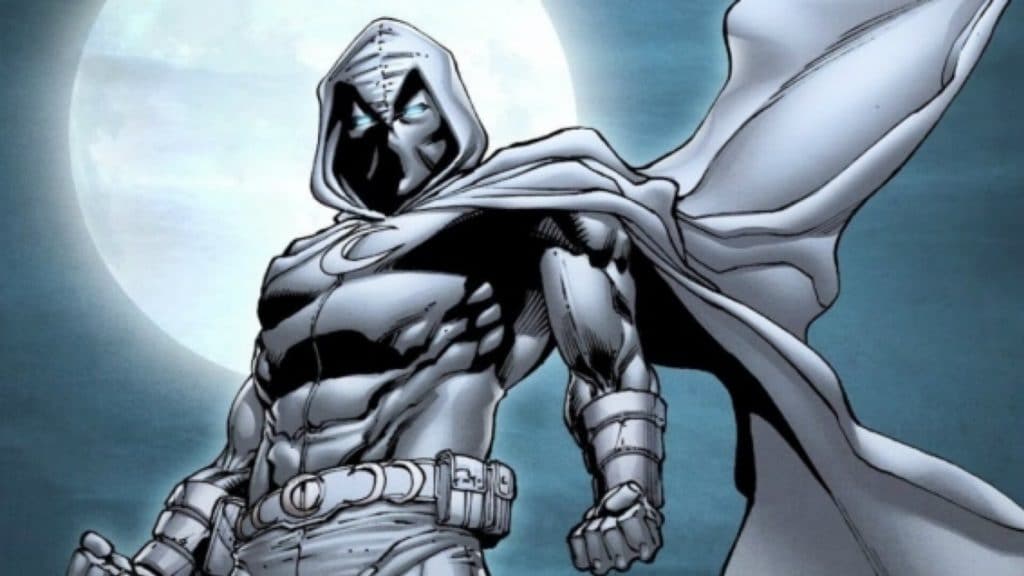 In the comics, Moon Knight, also known as Marc Spector, is a former CIA agent who has a brush with death and is narrowly saved by the Egyptian Moon God, Khonshu. Spector then essentially becomes an avatar for the god on Earth. Spector has extensive martial arts knowledge and practices boxing, Muay Thai, kung fu, judo, and ninjutsu. He does receive supernatural powers through Khonshu, although the effectiveness of those powers are dependent on the phases of the moon.
The news that Daniel Radcliffe won't be playing Marc Spector will likely be met with some disappointment, as there have been fans who have let their imaginations run with hopes of a Radcliffe-led Moon Knight in the form of fanart. Radcliffe has proven himself a versatile actor after his Harry Potter years with unique roles in somewhat unexpected projects, and would surely have made an excellent Moon Knight.
Knowing Marvel, they'll undoubtedly cast someone just as capable in the role. Until then, we'll have to just wait and see who's announced.
Are you disappointed that Daniel Radcliffe won't be in Moon Knight? Who do you think would make an excellent Marc Spector? Let us know in the comments down below!