The Power Rangers Live show will seemingly be giving us new Rangers and bringing back some former ones, but not in the way you'd expect.
The Power Rangers Live show is something that Saban has been trying to get off of the ground since the Dino Charge days. It was rumored that the older live Power Rangers show was essentially going to be a tour with the current casts at the time in an all-new original episode. Now, during the Hasbro era, it looks like the show will be a brand new story that merges many seasons together.
Power Rangers LIVE in the Past
During the Mighty Morphin' era, from late 1994 to early 1995, the Power Rangers did have a live show with an original story that took place out of the canon. The story revolved around Lord Zedd's attempt to take over the earth, and in it the Rangers fought Lumintor, The Fire Lion, who was created for the show.
The actors of the show (Jason David Frank, David Yost, Steve Cardenas, Amy Jo Johnson, Johnny Yong Bosch, and Karan Ashley) were projected on a video screen, while suit actors played out the action in front of a live audience. The audio lines were pre-recorded by the actors for the show, which toured all around the United States.
Bridging Past And Present Rangers
RELATED: HASBRO ANNOUNCES RYUSOULGER AS ITS NEXT POWER RANGERS SEASON IN 2021
Hasbro's show seems to feature an all-new story, mixing Rangers from different generations to battle against popular villains from the show's long and storied history. We'll also be introduced to new Rangers for the show.
The character breakdowns prove that we will be getting some familiar Rangers, but not as you'd expect them. Let's get to it, shall we?
[JASON] 18 – 28 years old, male with an appearance skewing toward 18-20 years old. Fit martial artist. A leader, head of the academy of Rangers and cadets, he excels at inspiring and uniting both.
---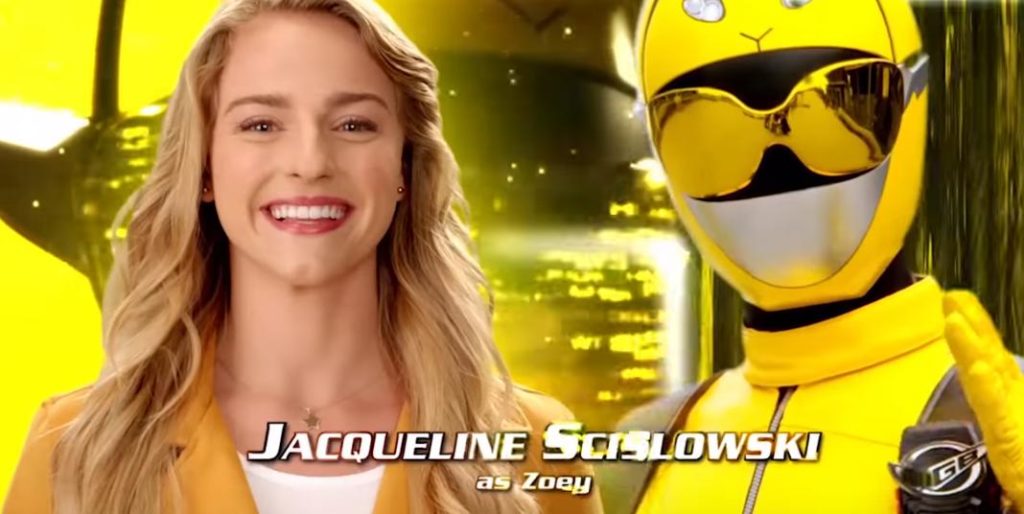 [Zoey] 18 – 28 years old, female but appearance skews towards 18-20. Fit martial artist. An environmentally-minded defender with Rabbit DNA. A fixer, determined to save others.
---
[Koda] 18 – 28 years old male, whose appearance skews toward 18-20ish, with a slightly more rugged look. Fit martial artist. A problem solver and Cro-Magnon cave-man living in modern times. A fish out of water with a good heart and a childlike spirit.
---
[Kendall] 18 – 28 years old, female whose appearance skews toward 18-20. Fit martial artist. An archeologist with a heart for protecting her fellow Rangers and the dinosaurs of her world.
RELATED: POWER RANGERS' SAMUELL BENTA BREAKS HIS SILENCE ON THE CONTROVERSIAL POWER MORPHICON BANNER INCIDENT
What Could The Age Changes Mean?
This story could be the continuation of the team-up that is going to be happening this season on Beast Morphers, but it could also be some sort of time paradox in which the Rangers must come together. We feel it could be the latter of the two. It's entirely possible that this could play into something with the Boom Studio Power Rangers comic, but we couldn't find any evidence to back that up at this time.
A time paradox bringing these Rangers together makes sense because of the villains that will be in this version of the Power Rangers Live show. More on that later.
Meet The New Rangers On The Next Page