The entire world is experiencing the same global disaster, where we are encouraged to stay indoors and give plenty of social distance in an effort to slow the spread of COVID-19. So while we are cooped up indoors, we wanted to show you five ideal outbreak movies or television series to watch at home during the quarantine.
Top 5: The Walking Dead
Everybody should have heard about this series by now. The Walking Dead is one of the most successful television shows of all time. It features an enormous fanbase, high-tier cast, and has lasted ten seasons on the air.
The Walking Dead is an American post-apocalyptic horror television series for AMC based on the comic book series by Robert Kirkman, Tony Moore, and Charlie Adlard. The series features a large ensemble cast as survivors of a zombie apocalypse, trying to stay alive under near-constant threat of attacks from the mindless zombies, colloquially known as "walkers". However, with the fall of humanity, these survivors also face conflict from other living survivors who have formed groups and communities with their own sets of laws and morals, often leading to hostile conflict between the human communities.
Top 4: World War Z
This movie can be boiled down to Brad Pitt fighting his way through a zombie epidemic, trying to rescue his family and find a cure. There were plans for a sequel, which would have been directed by David Fincher, but sadly the project was scrapped after the first one underperformed at the box office.
Former United Nations employee Gerry Lane traverses the world in a race against time to stop a zombie pandemic that is toppling armies and governments and threatens to destroy humanity itself.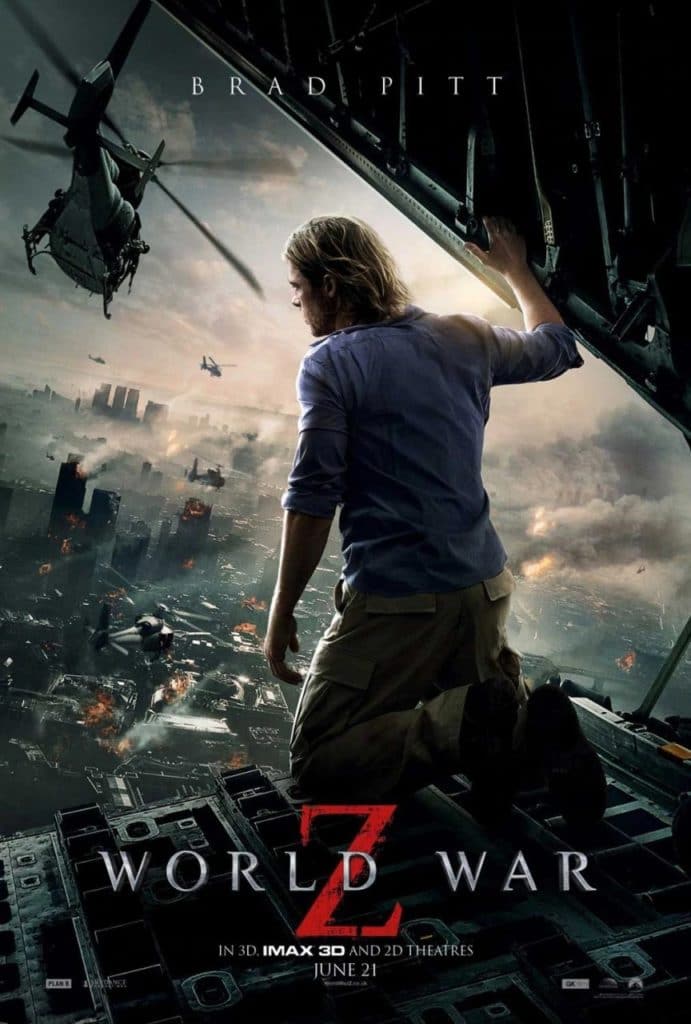 Top 3: It Comes At Night
A small indie film directed by Trey Edward Shults, who also directed last years Waves. It's his second feature film and really is a little horror/thriller highlight.
Secure within a desolate home as an unnatural threat terrorizes the world, a man has established a tenuous domestic order with his wife and son. Then a desperate young family arrives seeking refuge.
Top 2: Outbreak
Outbreak is the oldest movie on this list. However, it's still just as timely as ever. It was directed by Wolfgang Petersen, who directed Das Boot and Air Force One.
Army doctors struggle to find a cure for a deadly virus spreading throughout a California town that was brought to America by an African monkey.
Top 1: Contagion
This movie was most talked about, a few weeks after the news first broke about the spreading coronavirus. The film shot back into the top ten itunes rentals at the beginning of the month and it may resurge in other charts. Contagion is almost documentary-like in its realism and execution in capturing the terror of a pandemic outbreak.
Healthcare professionals, government officials and everyday people find themselves in the midst of a worldwide epidemic as the CDC works to find a cure.
What do you guys think? Are you planning to watch any of these? Let's discuss everything in the comments down below. Make sure to bookmark our website and come back for the latest here at The Illuminerdi.
If you have any questions or concerns during this crisis regarding the COVID-19 pandemic, visit the CDC for accurate information.