Due to COVID-19 situation the world is in lockdown, and that means movies too. All theatres have been shut down, and there will be no more theatrical releases for a while. But new films are still coming to us on streaming platforms and by video on demand purchases, so there are plenty of them which we should not miss.
Some of them include the latest Pixar movie, which was previously released for digital purchase and is now going to stream on Disney+. Netflix has a bunch of variety of movies coming to its platform: Coffee and Kareem an action-comedy, Sergio is a drama, The Willoughbys is an animated movie, and Extraction an action thriller.
REVIEW: ONWARD REVIEW; MAGIC STILL IN THE MAKING
Already many films have been released digitally for the audience to video on demand for the last few days. This continues in April, with Focus Features' Never Rarely Sometimes Always, DreamWorks Trolls World Tour, Saban Films' We Summon the Darkness, and IFC Films' True History of the Kelly Gang soon becoming available for VOD.
Check out the synopses and release dates for each of these movies below.
April Movies To Watch Out For
Onward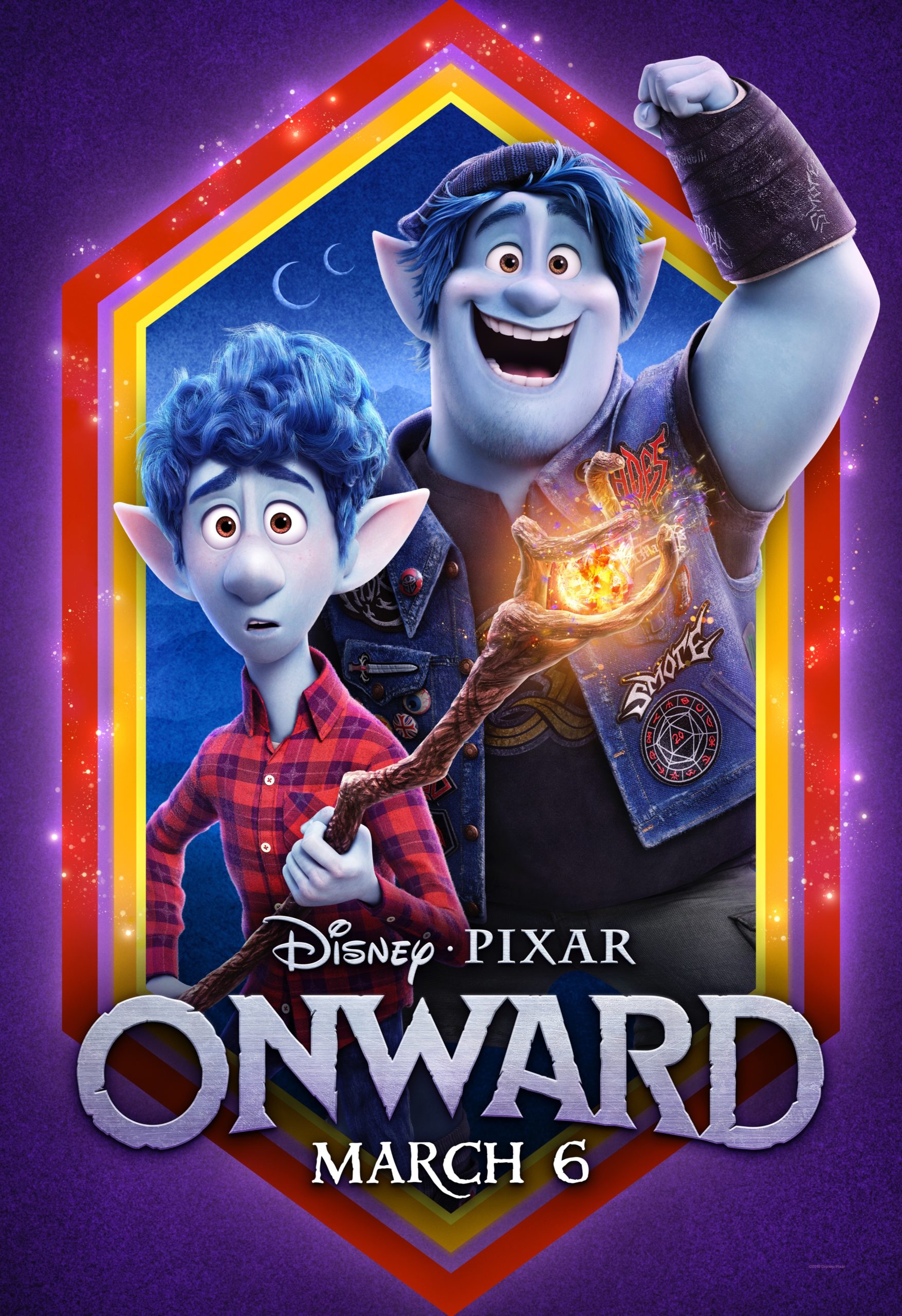 Onward is the latest Pixar animated movie, and it was released on March 6, 2020. It was put out for digital purchase on March 20, closing its theatrical run after only 2 weeks of release with theaters all over the globe shutting down. Onward got huge praise from both audiences and critics but suffered as one of the lowest grosses for Pixar. However, it made a lot of money already through VOD purchases as it stood top 1 on VOD sales after one week of its release. 
Onward is directed by Dan Scanlon and it stars the voices of Tom Holland, Chris Pratt, Julia Louis-Dreyfus, and Octavia Spencer and it follows two teenage elf brothers, Ian and Barley Lightfoot (Tom Holland and Chris Pratt), who go on a journey to discover if there is still a little magic left out there. They do this in order to spend one last day with their father, who died when Ian was too young to remember him. This film is releasing on Disney+ now.
Onward release date on Disney+: April 3, 2020
Never Rarely Sometimes Always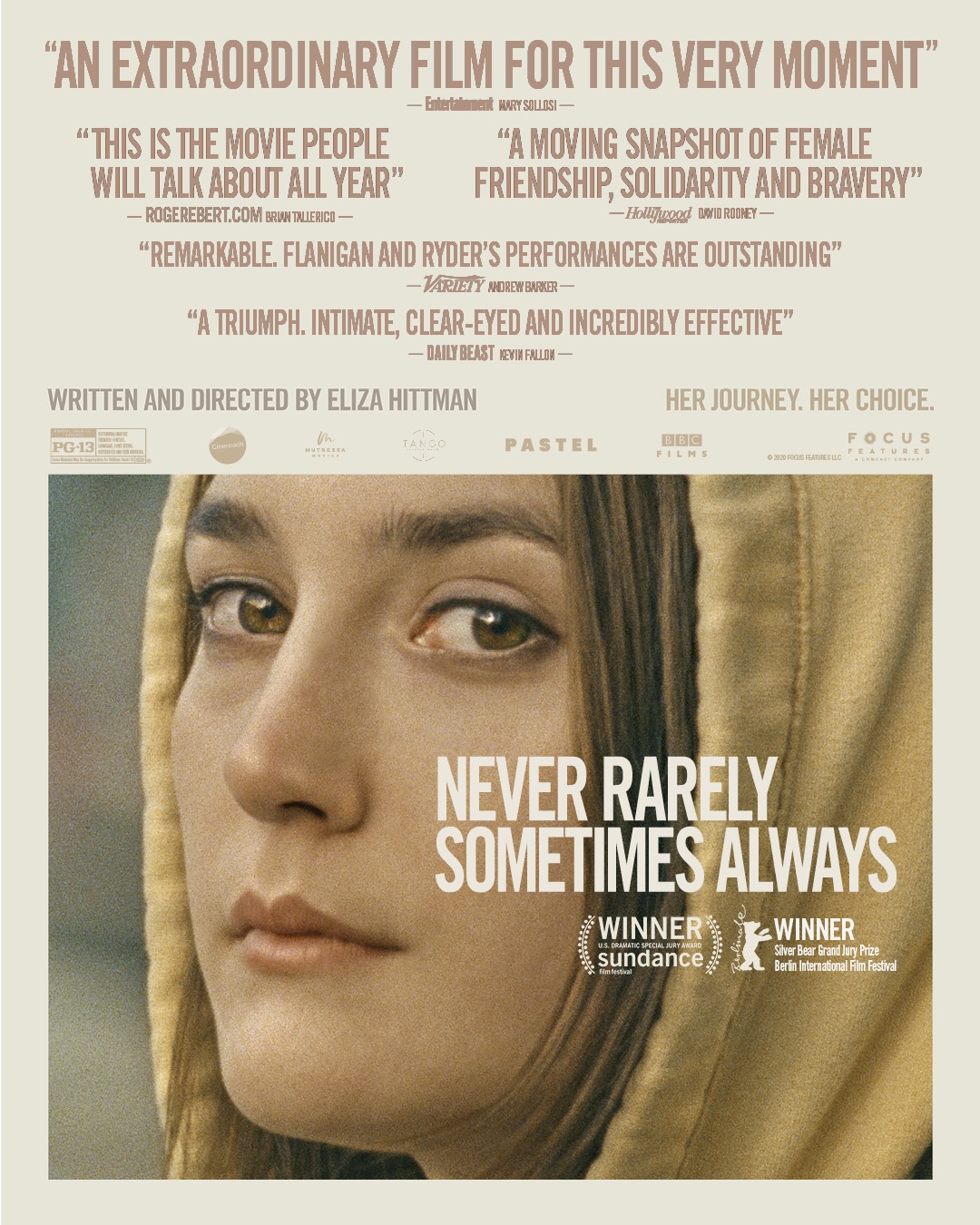 Never Rarely Sometimes Always premiered at Sundance Film Festival and got critical praise, with a 99% Rotten Tomatoes score. It was released in limited theaters in US three weeks ago in the midst of the Coronavirus pandemic on March 13th.
This is Eliza Hittman's quiet abortion drama, it is an indie film that could have easily been lost in the noise of Coronavirus news, but Focus Features is making sure that this film is getting the audience it deserves with an early VOD release.
It follows a pair of teenager girls, Autumn and her cousin Skylar, in rural Pennsylvania who are faced with an unintended pregnancy and a lack of local support. They travel to New York to seek out medical help after on a fraught journey of friendship, bravery, and compassion.
NBC Universal announced that the Focus Features' latest film, will be joining the horde of theatrical releases heading to digital early. This film will be available for purchase on participating on-demand services for $19.99 for a 48 hour viewing period.
Never Rarely Sometimes Always VOD release date: April 3, 2020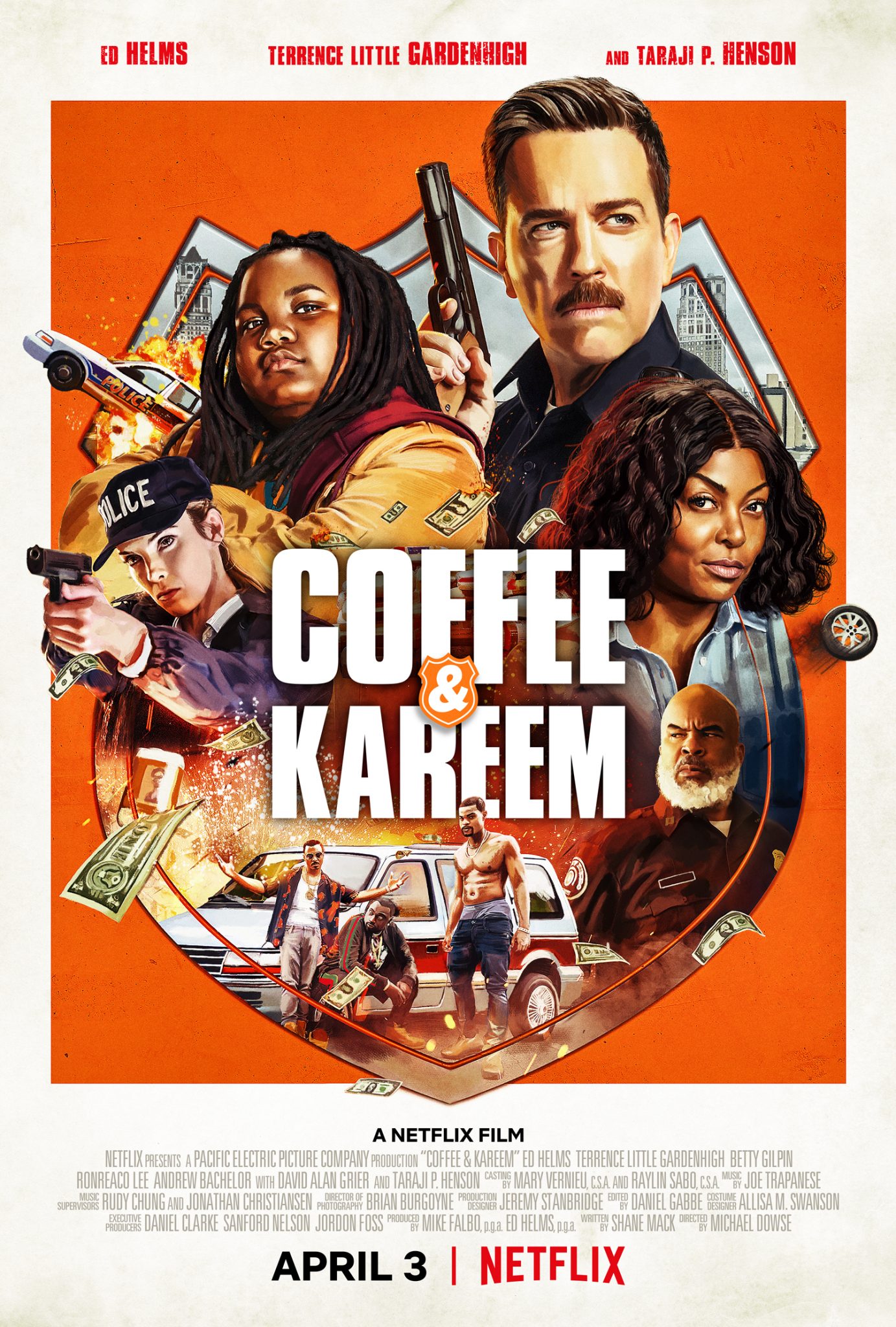 Coffee & Kareem is one of the many Netflix original movies coming our way. The action-comedy movie was directed by Michael Dowse from a screenplay by Shane Mack and produced by Ed Helms and Mike Falbo.
This is a story about a police officer named James Coffee who enjoys his new relationship with Vanessa Manning, her beloved 12-year-old son Kareem plots their break-up. Attempting to scare away his mom's boyfriend for good, Kareem tries to hire criminal fugitives to take him out but accidentally exposes a secret network of criminal activity, making his family its latest target. To protect Vanessa, Kareem teams up with Coffee – the partner he never wanted – for a dangerous chase across Detroit.
It stars Ed Helms (Hangover), Terrence Little Gardenhigh, Betty Gilpin (The Hunt), RonReaco Lee, Andrew Bachelor, David Alan Grier, and Taraji P. Henson (Hidden Figures). Ed Helms is known for his comedy like the Hangover movies, We're the Millers and Tag, so it'll be fun to see him in this role.
Coffee & Kareem release date: April 3, 2020
Trolls World Tour
Universal Studios made the first move in Hollywood by releasing movies straight to digital without a theatrical release. The DreamWorks Trolls sequel is supposed to release worldwide on April 10th but it won't be in theatres. Instead of delaying the movie, Universal decided to release the animated movie through video on demand the same day its theatrical release.
The first Trolls movie was released in 2016 and grossed $346 million worldwide. Despite the good box office collection of the first movie, moving the sequel directly to VOD instead of delaying it is a bold move on Universal's part. Universal already released its recent films which got released just before the global shutdown through VOD. These movies include Focus Features' Emma, Blumhouse's The Invisible Man and The Hunt.
Trolls World Tour is a DreamWorks animated feature directed by Mike Mitchell and Walt Dohrn who also directed the first part and produced by Gina Shay from a story by Jonathan Aibel, Glenn Berger. The musical comedy film stars Anna Kendrick, Justin Timberlake, James Corden, Jamie Dornan, Kunal Nayyar, Zooey Deschanel, Russell Brand, Karan Soni, Ozzy Osbourne, Rachel Bloom, and Sam Rockwell.
After the events of the first film, Poppy and Branch discover that they are six other different kinds of Trolls scattered over six different lands, each devoted to a different form of music: Pop, Funk, Classical, Techno, Country and Rock. Their world is about to get a lot bigger, and a whole lot louder, as a member of hard-rock royalty, Queen Barb, aided by her father King Thrash, wants to destroy all other kinds of music to let rock reign supreme.
With the fate of the world at stake, Poppy and Branch, along with their friends set out to visit all the other lands to unify the Trolls in harmony against Barb, who's looking to upstage them all and turn them into rock zombies. Trolls is a fun and entertaining movie to watch with family.
Trolls World Tour VOD release date: April 10, 2020
RELATED: TROLLS WORLD TOUR AND MORE COMING TO ON DEMAND EARLY
Check out the rest of the movies coming to VOD in April on the next page: