Sam Raimi was just confirmed as the director of Doctor Strange in the Multiverse of Madness, and we have compiled a must-see list of cameos that we expect from the new storyteller in the upcoming sequel.
---
Marvel Studios is entering into unknown waters in the fourth phase of their storytelling cycle. The have the creative security of knowing that their past decade of filmmaking endeavors has resulted in a multi-billion dollar property with over 23 films, one of which is the biggest box-office hit in film history. There are multiple MCU projects in the works that hope to hit screens in the near future, including Black Widow, The Eternals, Shang-Chi and the Legend of the Ten Rings. However, ever since its surprise announcement at last year's San Diego Comic Con, Doctor Strange in the Multiverse of Madness has captured the imagination of Marvel fans.
Originally, horror director Scott Derrickson was slated to return to direct the sequel, and he boasted that he was "going to make the first scary MCU film." However, clearly there were creative differences behind-the-scenes, and that was the reason Derrickson ultimately exited the project. Losing a talented filmmaker is rarely a good thing, but Marvel Studios saved face by hiring Spider-Man director and horror movie icon Sam Raimi as his replacement.
RELATED: SCOTT DERRICKSON LEAVES DOCTOR STRANGE 2 DUE TO CREATIVE DIFFERENCES
The writer and director has had a forty-year successful career, making his mark numerous times in the film industry. He broke into the scene with cult classic The Evil Dead and its subsequent sequels, The Evil Dead II and Army of Darkness. He was responsible for taking the superhero genre to new heights with Spider-Man which, aside from experiencing great box office success, allowed for superheroes on film to move away from black leather motifs and gave creative license for future filmmakers to adapt the colorful costumes and storylines from the comics.
Our Sam Raimi Cameo Wishlist for Doctor Strange 2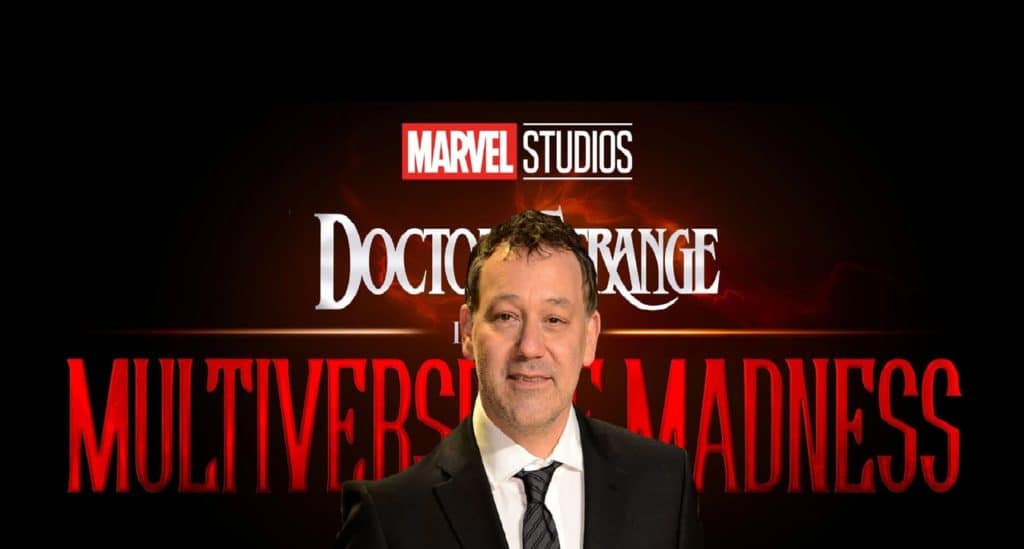 Now that Sam Raimi has been confirmed to be the director of Doctor Strange in the Multiverse of Madness, we can begin to turn our attentions to how the project may be altered with Raimi at the helm. It's likely that the delays due to the pandemic have allowed Raimi and Marvel Studios more time to refine the script, as well as add additional characters.
RELATED: SAM RAIMI REPORTEDLY IN TALKS TO HELM DOCTOR STRANGE 2
This is far from Raimi's first time universe-building, in fact that's certainly part of what secured him the directing gig. As a result, the director has multiple film universes that he has created that he could use to draw inspiration. With a plot that seems to involve Doctor Stephen Strange visiting different universes and dimensions in the sequel, it's a ripe time to revisit some of his own works to give the superhero movie his trademark Sam Raimi flair.
Here is a list of cameos that Sam Raimi needs to include in Doctor Strange in the Multiverse of Madness, whether he knows it or not…
---
Bruce Campbell as Ash from Evil Dead
You can't have a movie with Sam Raimi and demons without Bruce Campbell. Just get real… Heck, you can't have a Top Sam Raimi Films List without him either. What dimension do you think that we're living in?
Doctor Strange in the Multiverse of Madness will feature an array of Marvel characters teaming up and facing off against the Sorcerer Supreme. Scarlet Witch, Wong, and Mordo will be joined with new faces including the sorceress Clea and others from the pages of Marvel Comics. However, one thing we know will be missing is a hero with a chainsaw for an arm.
Bruce Campbell has collaborated with Sam Raimi for decades and often appears, or cameos, in the director's projects, including in the Spider-Man franchise. In fact, it has been rumored that his cameos were a set up for him becoming Mysterio. Who coincidentally, was the last Spidey villain to hit the big screen in Far From Home.
Clearly, we would take a cameo from Campbell in any role. However, we all want to see Ash from the Evil Dead franchise appear, which may be crossing the streams and one step too far for the studio's lawyers, If they can cut through the red tape, it would be the ultimate payoff for Sam Raimi fans to see Ash chop monsters in half, back to back with Doctor Strange.
Tobey Maguire as Peter Parker
Let's just get this one out of the way early… There is no way that a Tobey Maguire cameo wouldn't be well received, whether he is in or out of the tights. The original cinematic Spider-Man has been keeping a low profile in recent years. But imagine if Strange walked out of a portal and into a Jazz club with Parker dancing, Marvel fans would never forget the generosity.
Or what if Strange, in search of Tom Holland's Parker, visits the wrong dimension and visits middle aged Peter B. Parker eating a slice of pizza alone in his apartment. A homage to both the Maguire's iteration and the more recent Into the Spider-verse. This could also be a nice tip of the cap to Sony in case they ever consider a live-action adaptation of Into the Spider-Verse. The possibilities truly do seem endless and there's no wrong way for a Maguire cameo to pay off.
[Continue onto Page 2 for some big name cameos]