Zack Snyder's Justice League, aka the Snyder Cut, is officially coming to HBOMax in the spring of 2021. The director's cut was officially announced by Zack Snyder at the end of his Man Of Steel watch party on May 20th, confirming recent reports that an official Snyder Cut announcement was just around the corner. 
This is great news for fans of Snyder's work and members of the infamous #ReleaseTheSnyderCut movement, as many were dissatisfied with the theatrically released version of Justice League and upset over how Warner Brothers treated Snyder's film following his departure from the project. 
Snyder left to be with his family following the tragic suicide of his daughter Autumn, and in his absence, Warner Brothers reshot a majority of Justice League. When asked about how much of his cut made it into Whedon's version, Snyder said "You probably saw one-fourth of what I did…" To this day, Zack Snyder has never watched the theatrically released Justice League, nor does he intend to.
The Snyder Cut Is A Long Time Coming
Snyder has been teasing the release of his version of the film for years on the social media platform Vero, eventually garnering enough support for Warner Brothers to garner the attention of Warner Brothers Chairman Toby Emmerich, who reached out to Snyder early last November.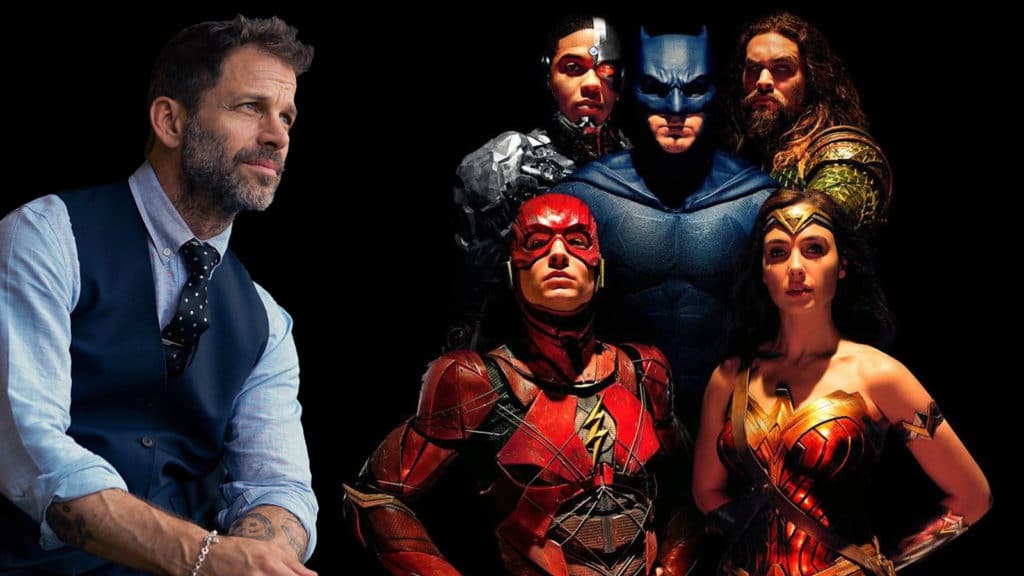 On February 6th, Snyder held a presentation and screening of the unfinished film with numerous Warner Brothers executives, where he introduced the idea of releasing Zack Snyder's Justice League as a television series. The meeting went well, and the project was greenlit, although nothing was made public until Snyder's Man Of Steel watch party. It has not been officially decided whether the Snyder Cut will release as a film or as a miniseries at this time.
Due to the secretive nature of the Snyder Cut, Warner Brothers sources informed several news outlets (including ourselves) that, off the record, the project was not moving forward last April. Fortunately, we now know Warner Brothers were only attempting to preserve the integrity and the excitement of the official reveal. 
RELATED: JUSTICE LEAGUE DARK ADAPTATION HEADED TO HBO MAX
Now that we know Zack Snyder's Justice League is coming to HBOMax in 2021, you may be asking "what's next for The Snyder Cut?" The road to release currently lacks an official schedule, but we do know some basic details. 
Additional photography will likely take place as soon as it is possible to do so, and post production appears to be underway on the pre-filmed scenes. Snyder has reached out to the cast, and while this hasn't been officially announced, it's safe to assume that the core cast will return. Gal Gadot, Ray Fisher, Ben Affleck, Henry Cavill, Jason Momoa have previously declared their support for this version of Justice League, and Zack Snyder certainly made it sound as though they were on board.
The Future Is Bright Post Snyder Cut
Other than that, all we really have is speculation. Could this revive Ray Fisher's Cyborg movie? Could it bring back Snyder's version of the DCEU in some form? (Thomas Polito of The Cinema Spot seems to think it could.) If successful, could Zack Snyder's Justice League receive sequels? Only time will reveal the answers to the countless questions we all have about the Snyder Cut.
While the story is crazier than most of Hollywood's success stories, underneath it all, the reality of Zack Snyder's Justice League isn't complicated. The director completed most of the film, and then left the project after his daughter tragically passed away. Warner Brothers proceeded to drastically alter Zack Snyder's creation, eventually releasing a product that was a failure critically and commercially. This was a disrespectful and awful mistake.
RELATED: BRANDON ROUTH SHOULD GET AN HBO MAX KINGDOM COME SHOW
Now, Warner Brothers is doing their part to right their wrongs. Zack Snyder's Justice League is finally coming. We'll finally get to see the dreams promised by the trailer below realized. 2021 can't get here soon enough. Thank you to Warner Brothers and HBOMax for finally preparing to #ReleaseTheSnyderCut. 
Oh, one last thing. If you were wondering about Darkseid, "He's hungry, he's found us, and he's coming!"
KEEP READING: 2 GREEN LANTERN LEADS & SINESTRO CONFIRMED FOR NEW HBO MAX SHOW