Sony is developing a secret Marvel movie, possibly centered on Madame Web, with S.J. Clarkson (Jessica Jones) attached to direct.
According to Variety, the film is currently in the very early stages at Sony, with the actual identity of the female-led story being kept a secret. It is industry insiders who report that the psychic webbed mutant will be the titular character.
RELATED: MICHELLE MACLAREN RUMORED TO BE IN CONTENTION FOR CAPTAIN MARVEL 2
And, of course, it's always good to attach a female director to a female super. In this case, S.J. Clarkson has proven her genre chops not only with Jessica Jones, but dating all the way back to the time travel (or psychological drama?) of Life on Mars.
Madame Web Or Another Marvel Story?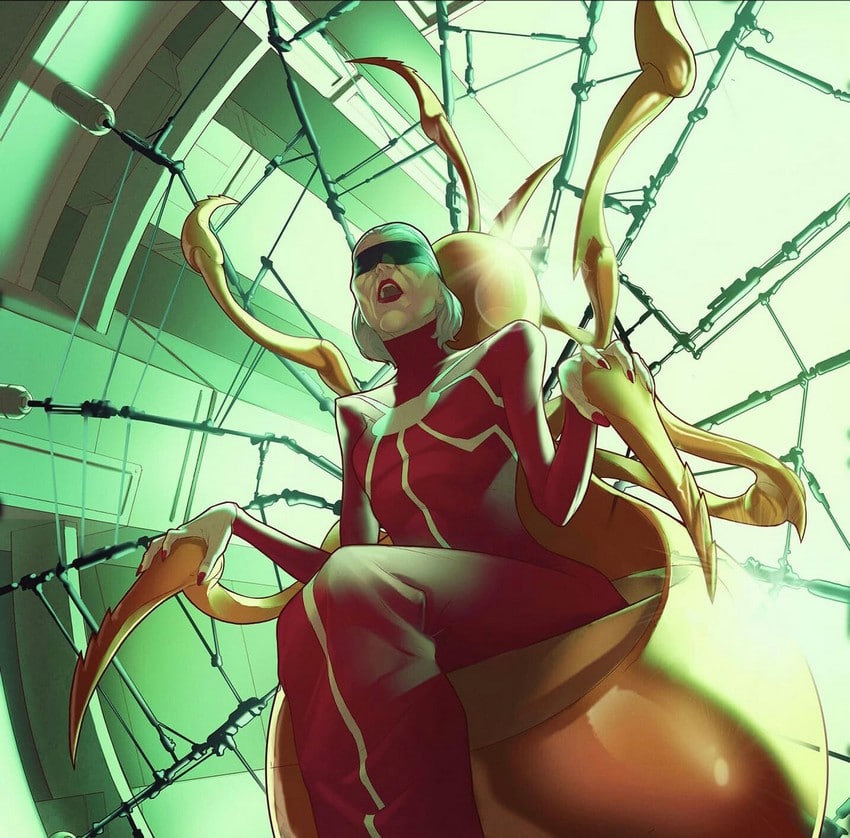 The movie is in very early development, and it's not even confirmed that it will be centred around Madame Web, although a movie involving this particular character was reported months ago. Given that it's our best bet at this time, we'll proceed with the rumor. Of course, there's still Black Cat and Silver Sable who still haven't had their moment in the limelight.
The studio is reportedly considering big names for the role, with Amy Adams and Charlize Theron on top of their wishlist. But of course they haven't met or offered them the part, therefore the movie is still too close to call anywhere near production. Especially as it's still missing a writer.
What do you guys think? Do you think it's the Madame Web movie? Or maybe it's really a secret movie in Sony's Spider-Man Universe? Do you think S.J. Clarkson is a good fit? Let's discuss everything in the comments down below.