When the Marvel Cinematic Universe finally makes its triumphant return in November 2020, Phase 4 will begin with Black Widow, a solo film that fans have wanted to see for nearly a decade. Scarlett Johansson will star in her eighth MCU movie (nine including her Captain Marvel cameo), finally having the opportunity to take center stage in a primary leading role.
Not only is this the first solo film for Natasha Romanoff, it will also be one of the MCU's first true prequels in the franchise's 12-year history. The bulk of the film will take place between the events of Captain America: Civil War and Avengers: Infinity War, giving a look into what Natasha is up to while she is hiding out from the United Nations. This time frame comes largely out of necessity, due to the events of Avengers: Endgame, in which Black Widow sacrificed herself on Vormir in order to obtain the Soul Stone.
RELATED: BLACK WIDOW: RAY WINSTONE'S CHARACTER IS AN AWESOME EASTER EGG
Natasha will spend most of her upcoming solo movie reconnecting with her Russian family from the Red Room, as she dives deep inside herself and find her true purpose in the world with so much chaos around her. With her death seemingly coming so soon after the events of Black Widow, there have also been rumors pointing to something of a new Black Widow coming into existence when Nat joins up with Steve Rogers, Sam Wilson, and Wanda Maximoff once again.
Director Cate Shortland On Black Widow's Legacy and Natasha's Funeral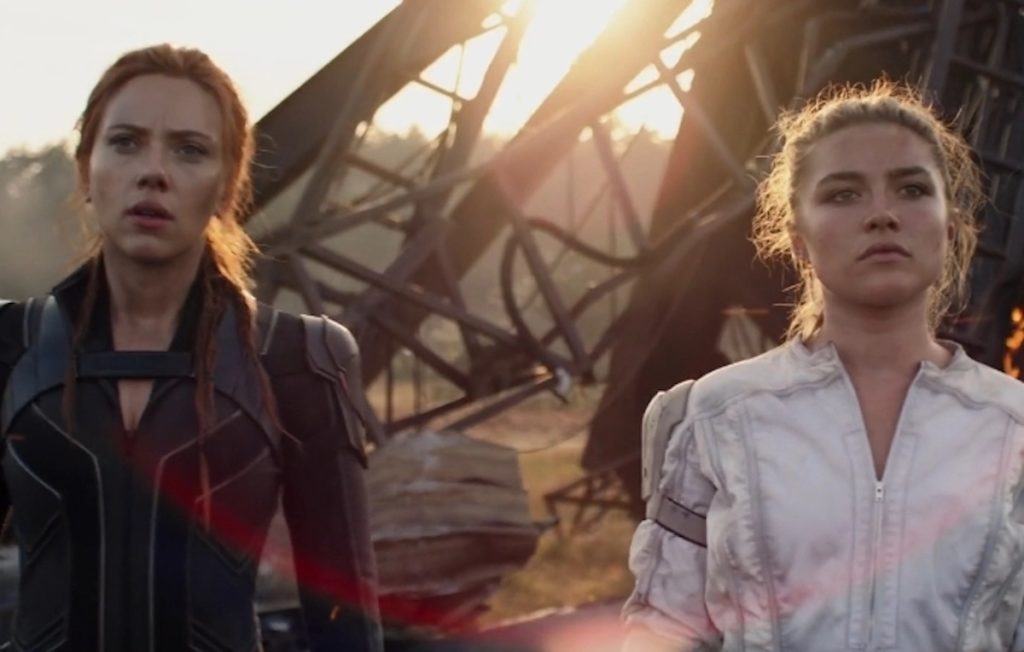 These rumors were just confirmed by Black Widow director Cate Shortland, who gave this insight about one of the film's biggest co-stars:
[Kevin Feige] realised that the audience would expect an origin story so, of course, we went in the opposite direction. And we didn't know how great Florence Pugh would be. We knew she would be great, but we didn't know how great. Scarlett is so gracious, like, 'Oh, I'm handing her the baton.' So it's going to propel another female storyline.
While many fans were hoping to see Scarlett Johansson receive her own trilogy after a decade of MCU performances, Black Widow is now starting to feel more like an epic send-off for one of the original Avengers. Yelena Belova has been set to have an important role in this movie since the beginning, but now it looks like she will slowly become one of the new faces of the MCU, after Natasha passes her the baton.
This also makes a lot of sense considering the trend that is beginning after the end of Phase 3: the franchise's original heroes passing the torch. Just some of these instances include Captain America to Falcon, Hawkeye to Kate Bishop, Hulk to She-Hulk, and Thor to Jane Foster. It will be interesting to find out exactly how long it will take for Florence Pugh's Yelena to take center stage along with the MCU's newest crop of heroes.
RELATED: WATCH BLACK WIDOW'S ALTERNATE DEATH SCENE FROM AVENGERS: ENDGAME
Shortland also discussed the cries from fans over Natasha not getting a funeral after her death in Avengers: Endgame, explaining that Nat probably wouldn't even want one according to Scarlett Johansson, considering how private of a person she had always been. She expanded with this:
In Endgame, the fans were upset that Natasha did not have a funeral. Whereas Scarlett, when I spoke to her about it, said Natasha wouldn't have wanted a funeral. She's too private, and anyway, people don't really know who she is. So what we did in this film was allow the ending to be the grief the individuals felt, rather than a big public outpouring. I think that's a fitting ending for her.
Black Widow is just about ready for release, and rumors have pointed to two new teaser trailers on the way in the near future. The film will release in theaters on November 6, 2020.
KEEP READING: ARE TASKMASTER'S POWERS TECH-BASED IN BLACK WIDOW?
Source: CBM