According to DCU Direct, JJ Abrams and his production company Bad Robot are developing a new live-action Constantine film. Details are very limited at this time, though it seems safe to assume that this project will tie into the previously announced Justice League Dark HBO Max series. 
John Constantine, AKA The Hellblazer, was created by Alan Moore and first appeared in Moore's Saga Of The Swamp Thing #37. Constantine is generally depicted as a cynical, calloused anti-hero whose morally grey (at best) actions are committed in his search for the greater good. His controversial and provocative stories are often very politically conscious, and have taken stands on topics such as neo-nazism, homosexuality, and fascism.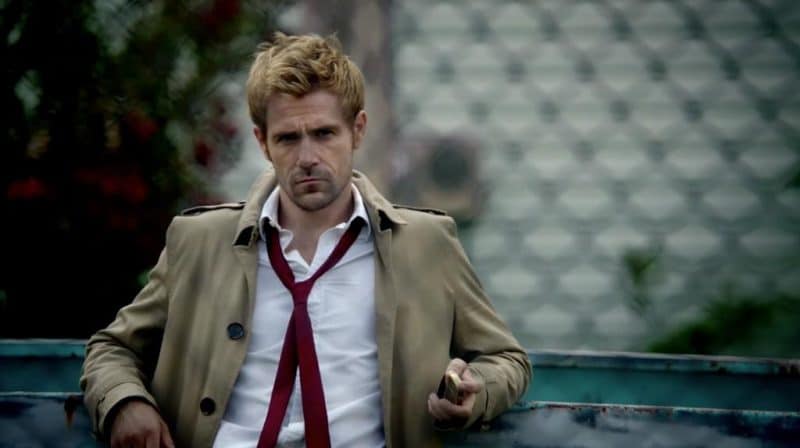 The character proved popular enough to lead his own series, Hellblazer, which impressively ran from 1988 through 2013. The series spawned a film adaptation in 2005 starring Keanu Reeves, as well as a short-lived TV series starring Matt Ryan that existed alongside DC's Arrowverse. 
The Constantine Reboot Has a Multiverse of Possiblities
While it's possible that Reeves or Ryan will return to the role for this film, I personally find it unlikely, considering that neither the TV show or film were very popular. While each adaptation has its merits and loyal, albeit relatively small fan bases, I believe it would be in DC's best interest to simply start from scratch and build a new universe, featuring the upcoming Constantine and Justice League Dark projects. 
Despite my personal feelings, it is wholly possible that this film will take place in continuity with the 2005 film, The Arrowverse, or even possibly the DCEU. DC has yet to clarify what universe their HBO Max projects (Green Lantern and Strange Adventures are also in development for WB's new streaming service) exist in. Notably, Doom Patrol takes place on Earth-21, and as the first HBO Max DC franchise, it's possible that Constantine and Justice League Dark take place in that reality. Until an official announcement is made, it's anyone's guess where this film exists within the DC Multiverse. 
RELATED: BRANDON ROUTH SHOULD GET AN HBO MAX KINGDOM COME SHOW
Although it's allegedly not connected to Justice League Dark or presumably Constantine, a Zatanna film adaptation is also in development at Warner Brothers. The future of DC Cinema seems to be based in dark magic, and ironically, it's never been brighter. 
Who would you like to see portray the chain-smoking detective of the occult in the upcoming Constantine film? Let us know in the comments below or on our social media. 
KEEP READING: JUSTICE LEAGUE DARK ADAPTATION HEADED TO HBO MAX