Jude Law is in talks to play the dastardly pirate Captain Hook in the upcoming live-action adaptation of the 1953 animated classic Peter Pan, in the Disney+ feature, Peter Pan and Wendy. 
It looks like Jude Law (Captain Marvel) could be taking on the role of infamous villain Captain Hook in the live action Peter Pan And Wendy. Variety reports that this isn't a done deal yet as Law is still in talks for the role, this is an interesting development. The Disney animated version is probably the most well-known adaptation of the J.M. Barrie play and novel.
Walt Disney's Peter Pan, released in 1953, is about the adventures of the Darling siblings, Wendy, John, and Michael, as they meet the boy from their bedtime stories Peter Pan. Peter Pan is able to fly and never ages. He invites the children back to his home in Neverland after he teaches them to fly with the help of his fairy sidekick, Tinker Bell.
Peter's home of Neverland is a magical island where he lives with his band of Lost Boys along with mermaids, pirates, and a Native American nation. Peter is hunted relentlessly by the villainous pirate Captain Hook who lost his hand in a battle with Peter. Hook is also endlessly pursued by the crocodile who ate the hand he lost and is now hoping to finish him off. The children have many exciting adventures in Neverland before eventually returning home.
It isn't surprising that Disney is making a live -action version of their animated classic Peter Pan as it seems the company is reaching for anything in their vault to remake. However, live-action Peter Pan movies have not been known to be great box-office or critical successes. Hook, from director Steven Spielberg may be a fan-favorite, but didn't impress critics or break any box-office records and the P.J. Hogan Peter Pan film that was released in 2003 was a financial disaster. 
Jude Law Adds To Impressive Cast and Crew
Peter Pan and Wendy will be directed by David Lowry who previously directed the live action adaptation Pete's Dragon. Lowry co-wrote the script with Pete's Dragon collaborator Toby Halbrooks.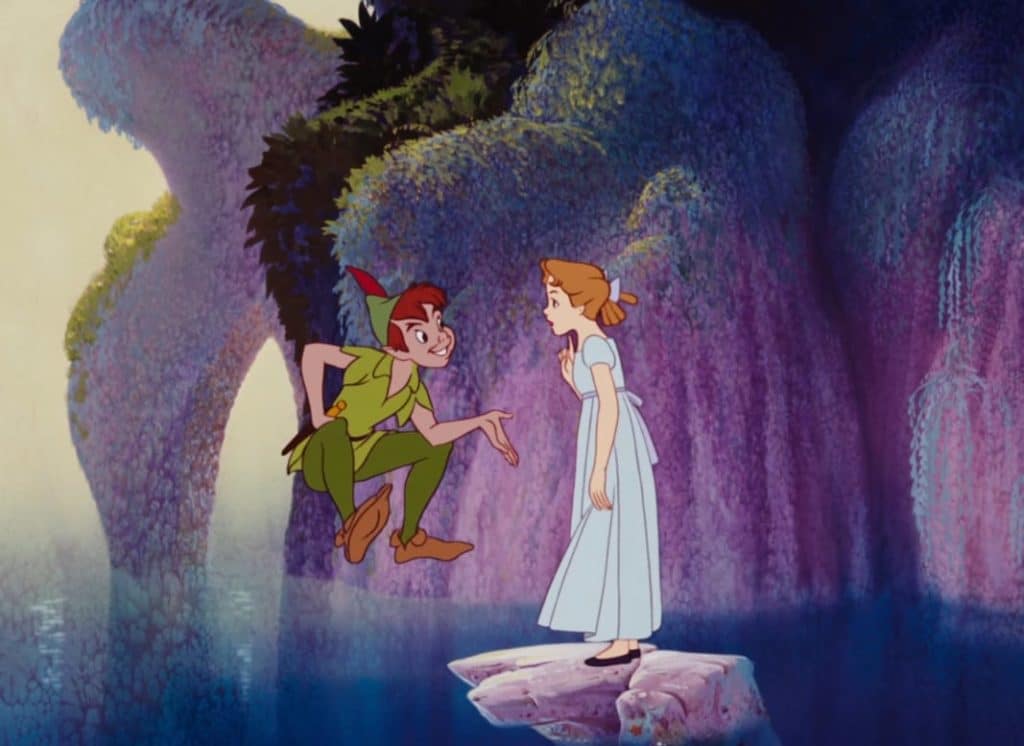 The titular characters of Peter Pan and Wendy Darling have been cast for the upcoming film with young newcomers. Ever Anderson, who is also playing a young Natasha Romanoff in the delayed Black Widow film, will be playing Wendy Darling. Peter Pan will be played by Alexander Molony who played Charlie in the Sky One series The Reluctant Landlord.
Margot Robbie (Birds Of Prey: And The Fantabulous Emancipation Of One Harley Quinn) is said to be eyed by Disney for the role of Tinker Bell, Peter Pan's fairy friend. Tinkerbell has become a staple in the world of Disney, her popularity has led to a number of direct to DVD movies about her time before joining Peter Pan on Neverland. 
RELATED: DISNEY EYEING MARGOT ROBBIE FOR PETER PAN AND WENDY
Justin Kroll, who broke the story at Variety, hinted on Twitter that Disney may have been eyeing none other than Will Smith for the role of Captain Hook before Jude Law. This would have been an interesting development given that Smith was the Genie in the successful live-action adaptation of Aladdin that hit theaters last year and grossed over $1 billion worldwide. Disney has an Aladdin sequel in development so it would have been an unexpected move to have Smith appear in major roles in two separate live-action Disney adaptations. 
If Jude Law does play the infamous pirate captain he will be joining the ranks of Dustin Hoffman, Jason Isaacs, and Garrett Hedlund, who have all portrayed the villain in past live-action films. It would be fun seeing Law play the maniacal pirate chasing down the boy who refuses to grow up. It should be interesting to see if the portrayal of Hook will be more creepy and manic with his need to find Peter, or lean into the comedy of a man failing to defeat a young boy in duels while also being pursued by a crocodile.
What do you think about Jude Law playing Captain Hook? Are you excited for a live action Peter Pan And Wendy movie? Leave your thoughts in the comments below or on our social media.
KEEP READING: CASTING BREAKDOWNS FOR DISNEY+ PETER PAN AND WENDY REVEALED
Source: Comic Book Movie