Critical Role's first ever Funko Pop will be available just in time for Virtual SDCC and it's everyone's favorite roguish ranger with a flying broom!
Comic Book reported last September that Critical Role had entered into licensing agreements with a number of companies including Penguin Random House, Ripple Junction, McFarlane Toys, and Funko. While some of these partnerships have already come to fruition with Penguin Random House publishing the upcoming book "The World Of Critical Role" we are seeing another exciting outcome from these partnerships.
Critical Role will be releasing its first ever Funko Pop to celebrate Virtual SDCC. The event was originally cancelled due to the ongoing pandemic, but SDCC later announced that instead fans can enjoy SDCC @ Home, a virtual Comic Con for free. Critical Role and Funko are giving Critters a chance to celebrate this momentous occasion with a first for Critical Role and Critters as well.
Vex'ahlia: The First Critical Role Pop?
The lucky character to be given the honor of becoming the first Critical Role Funko is none other than Vox Machina's half-elf ranger Vex'ahlia played by cast member Laura Bailey. The image below of the Funko "Vex on Broom" show the ranger with her trusty flying broom that she managed to let's say acquire during the party's adventures.
"Vex On Broom" shows her not only flying on her broom, but also wearing her pointed hat and clutching what is most likely her revivify coin. If you look at the bottom of the picture there is a fun Critical Role easter egg with Gilmore's Glorious Goods copyrighting it.
RELATED: CRITICAL ROLE PARTNERED WITH MCFARLANE TOYS TO RELEASE A LIMITED EDITION MOLLYMAUK FIGURE
While not available for pre-order or purchase yet, fans are abuzz with anticipation. Much like the Critters when Critical Role first announced the new Funko, Laura Bailey was unable to contain her excitement.
Many other cast members shared their excitement such as Dungeon Master Matt Mercer who very eloquently explained why this is a dream come true for not only the fans, but the cast members as well.
What started as a group of friends playing Dungeons & Dragons together has evolved into a full-blown internet phenomenon. Critical Role is a popular web series featuring a cast of voice actors playing Dungeons & Dragons together. The series originally launched on Geek & Sundry in 2015 before splitting off to their own production company and studio in 2019. Critical Role has led to not only a number of new shows on their channel, but comic books and art books, live shows, and an upcoming animated series.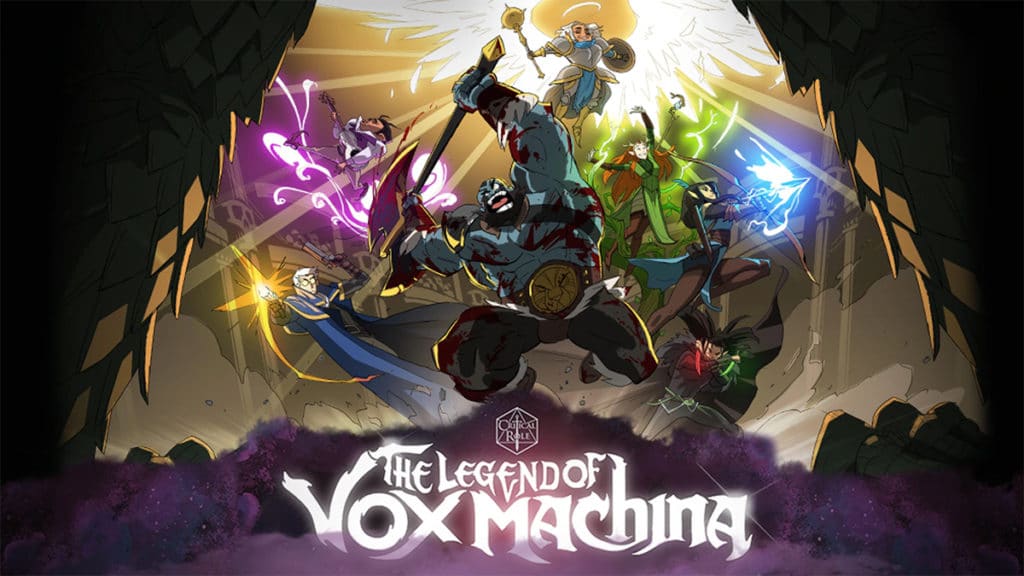 Critical Role broke records with their Kickstarter campaign to raise money for an animated special with more than 88,000 contributors they managed to raise over $11.3 million. This means that fans won't just be getting an animated special, but an entire animated series. Amazon Prime picked up the animated series for not one, but two seasons of The Legend of Vox Machina. The series will focus on the Campaign 1 adventuring party Vox Machina on their adventures including arcs from the actual game.
With many Critters first falling in love with the series through the adventures of Vox Machina it's exciting to see not only an animated series and comic book series focused on these characters after their stories ended in the game. But now a Funko as well with Vex being a member of the famous Vox Machina.
Not many details are known about the "Vex on Broom" Funko at this time, but it will be available for purchase exclusively on Funko.com on July 22 and from US Best Buy stores on July 23. Critical Role returned after a months long hiatus, due to the ongoing pandemic, on July 2. New episodes air every Thursday at 7pm PST on twitch.tv/criticalrole and they are available on the Critical Role YouTube channel the following Monday.
Are you excited for the "Vex on Broom" Funko? What other characters do you hope become Funkos? Share your thoughts in the comments below or on our social media.