Noah Centineo has been cast as DC Comics' hero, Atom Smasher, in the upcoming adaptation of Black Adam starring Dwayne 'The Rock' Johnson.
---
Black Adam is an upcoming DC film that we love to cover here at The Illuminerdi, so I hope it's safe to assume that you know the spark notes. Black Adam, Isis, and the Justice Society Of America are all going to come together in the Dwayne Johnson starring origin story of Teth-Adam, aka Black Adam. 
Up until today, the fabulous Mr. Johnson was the only star attached to the long-gestating project. And while I'd be lying if I said I was convinced of his ability to handle the role at first, now that I've watched nearly all of HBO's Ballers, I'm convinced he can nail it. To be frank, the only mature performance I'd seen from Johnson prior to Ballers was Doom, and that wasn't cutting it. 
Thankfully, Ballers is a wonderful show, that's also worth watching thanks to Tenet's John David Washington, who plays the charismatic Ricky Jerret. Even his performance was second to Johnson's Spencer Strasmore, a flawed, complicated but ultimately lovable individual, who lives in a very intentionally mature world.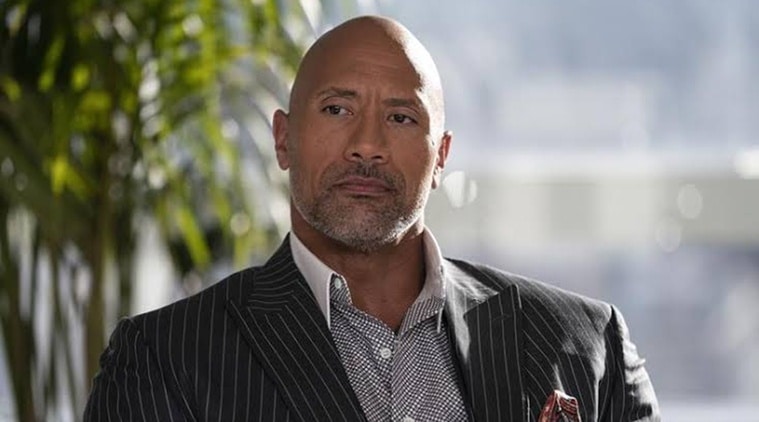 Now, while I don't expect Black Adam to be rated R, as wonderful as that could be. I do expect it to maintain a certain level of maturity and darkness to it, something not unlike the story of Spencer Strasmore. Strasmore's need for increased power, his extreme ambition and ruthless nature, all mirror qualities of Teth-Adam, Patriarch of The Black Marvel Family.
Is Spencer Strasmore's story over the top, occasionally melodramatic, and overly indulgent in its excesses? Without a doubt. But that's exactly what I'm looking for in a Black Adam adaptation. While he is a complex, nuanced character with a real mean streak, a proper film adaptation should be more in line with Ballers than Todd Phillips' Joker. I hope that this movie can walk the line between sophistication and stylish, occasionally campy comic book fun. 
RELATED: HENRY CAVILL'S SUPERMAN IS BACK IN THE DCEU AND HE MUST FIGHT BLACK ADAM
Now if you're wondering why you've just read a tangent comparing Dwayne Johnson's  characters from the upcoming Jaume Collet-Sera's Black Adam and Stephen Levinson's Ballers when the headline was about teen heartthrob Noah Centineo, allow me to explain.
Noah Centineo is the Atom Smasher in Black Adam
Noah Centineo was cast as Albert Rothstein, AKA Atom Smasher. Atom Smasher is a member of the Justice Society of America who can alter his size, not entirely unlike Marvel's Giant-Man. He's a powerful and battle hardened individual, who is one of the few men to earn the respect of Teth-Adam. 
Frankly, Noah Centineo is not someone I would have ever imagined in the role, and as such, I'd rather talk about the parts of Black Adam that excite me. Regardless, it's our job to cover the news, even when it's not necessarily good news. 
In all fairness, the only performances of his I've seen were in Elizabeth Banks' atrocious Charlies Angels reboot, as well as a few episodes of The Fosters. He replaced Jake T. Austin as Jesus Foster, and that recasting was the final straw for me and led me to quit watching the series. In order to develop a more well-rounded opinion on the actor, I will be watching To All The Boys I've Loved Before, but I can't say I expect that film to suddenly make me excited for his role in Black Adam. 
I truly hope that Noah Centineo steps up to the plate and delivers a great performance as Atom Smasher, but I'm not counting on it. I'm still very excited for the film, it's just disappointing that this is the first official casting outside of the lead role. More casting announcements can be expected at the upcoming DC FanDome in August.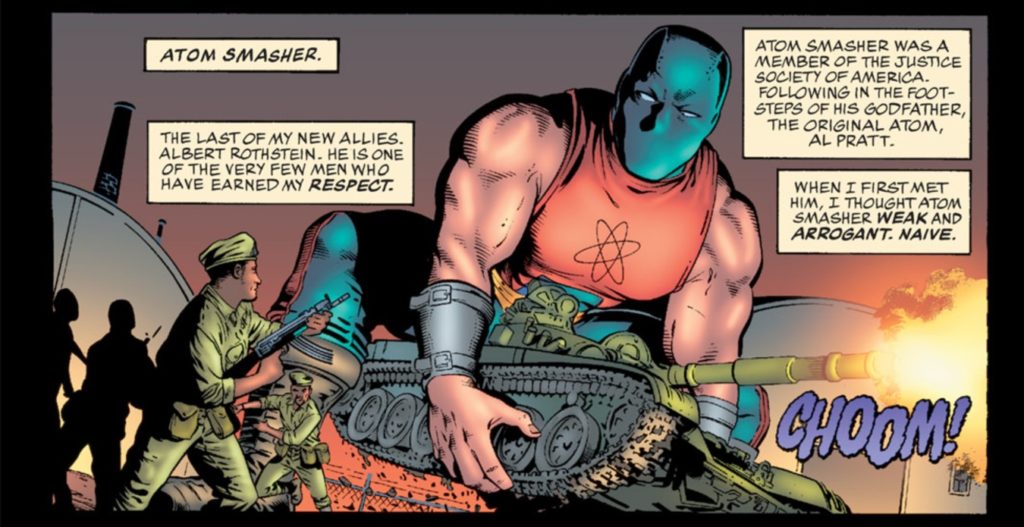 What do you think of the Noah Centineo casting? Stay tuned for our continued coverage of future Black Adam developments, and always remember, "it matters not what you've done, but what you do with what you've done for others." 
KEEP READING: SNEAK-PEEK OF 2 SCRIPTED SCENES FROM UPCOMING BLACK ADAM MOVIE: EXCLUSIVE