His Dark Materials has released the season 2 trailer as part of Comic Con @ Home and it looks like the story will continue to be filled with dangers and adventures in new worlds.
His Dark Materials is a HBO/BBC adaptation of the trilogy of fantasy novels written by Phillip Pullman. The first season of the series covered the first novel, "The Golden Compass," centering around an orphaned girl named Lyra (Dafne Keen). In Lyra's world all humans have animal companions, called daemons, which are actually manifestations of the person's soul. Lyra Belacqua an orphan and her daemon, Pantalaimon aka Pan (voiced by Kit Connor), are raised by the scholars at Jordan College, Oxford. One of these scholars is Lord Asriel Belacqua (James McAvoy), Lyra's uncle, and a polar explorer who is researching the mysterious Dust. 
After he leaves on another expedition she is sent to live with another explorer, with ties to the Magisterium, Mrs. Coulter (Ruth Wilson). Lyra's friend Roger goes missing and she is determined to find hm. In her search for her missing friend, Lyra uncovers a twisted plot involving the Magisterium, learns secrets about her past and parentage, is introduced to fantastical people and creatures (including an armored polar bear), and will learn more about the Dust and multiverse. The first season closes with a multiverse bridge being opened which Lyra enters after Lord Asriel.
HIS DARK MATERIALS TRAILER
The second season of His Dark Materials will be an adaptation of the second novel in the trilogy, "The Subtle Knife." Based on the trailer it looks like Lyra will be exploring the new world that she has stepped into Cittagazze where she will meet Will Parry. In the first season, Will found a doorway into the multiverse after he was attacked and is searching for his long lost father.
Lyra and Will bond over being kids in a new world and searching for their missing family members. Lyra will continue to try and unravel the mystery of the Dust and its connection to the multiverse as she and Will travel in new worlds. While Lyra is busy in another world it looks like she will have a number of people looking for her, not all of them with good intentions.
RELATED: COMPLETE BREAKDOWN OF THE HELSTROM COMIC-CON 2020 PANEL AND STUNNING NEW TRAILER
As Mrs. Coulter says in the trailer "…people will be looking for her, not all of them good." She is likely trying to find Lyra especially before anyone from the Magisterium can. The Magisterium will be looking to "take control" as Father MacPhail says in the trailer. Lin-Manuel Miranda's Lee Scoresby returns and isn't looking so good, but is determined to find and protect Lyra after they were separated. He finds Andrew Scott's John Parry, Will's missing father.
John Parry is explaining how the powerful knife (the subtle knife) he is holding can cut between worlds. Lyra looks to be continuing to try and understand the mysterious Dust and its connection to the multiverse. With action, monsters, parallel worlds, and more magic the fantastical epic adventure will continue on HBO this Fall.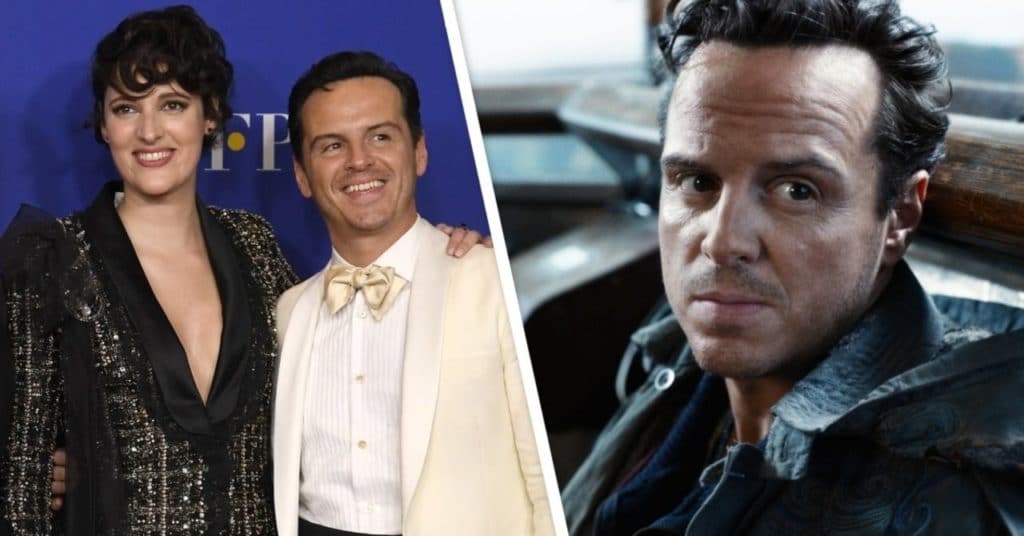 Andrew Scott joins the cast of His Dark Materials in the second season, after being shown in a photograph during season one, and his Fleabag co-star Phoebe-Waller Bridge will be voicing his daemon. With more additions to the cast including Terence Stamp as Giacomo Paradisi, Simone Kirby as Mary Malone who we see in the trailer with Lyra, and Jade Anouka as Ruta Skadi who is also featured heavily in the trailer.
His Dark Materials was renewed for a second season before the premiere of the first. Originally season two would have been eight episodes like the first, but due to the pandemic it has been cut to seven episodes. But, fans shouldn't worry this will not be affecting the second season's story in a way that will be especially noticeable. James McAvoy's character is not in the second novel and unless a surprise twist is in store he does not appear to be in the second season.
RELATED: THE NEW MUTANTS TAKE OVER SDCC@HOME IN 1ST DAY PANEL
However, the eighth episode would have been a stand-alone episode so the audience could see what Lord Asriel was up to after he stepped into the multiverse bridge before the events of the third novel. This would have been a brand new part of the story that isn't in the books, that sadly will not be a part of the second season. The silver lining is that the main story of season two of His Dark Materials was completed so fans won't be left with an incomplete ending. 
His Dark Materials is written and executive produced by Jack Thorne. And star Dafne Keen (Logan) as Lyra Belacqua, Kit Connor as the voice of Pantalaimon Lyra's daemon, Amir Wilson as Will Parry, Ruth Wilson (Luther) as Mrs. Coulter, Will Keen as Father MacPhail, Lin-Manuel Miranda as Lee Scoresby, and Andrew Scott as John Parry.
His Dark Materials will return for season 2 this fall. Are you looking forward to season two of His Dark Materials? What are you most excited to see in the upcoming second season? What did you think of the trailer? Leave your thoughts in the comments below or on our social media.
KEEP READING: COMPLETE BREAKDOWN OF THE HELSTROM COMIC-CON 2020 PANEL AND STUNNING NEW TRAILER
Source: Comic Book Movie