Hasbro's Power Rangers Fan First Friday Presentation was held today where the Wave 6 Lightning Collection figures were finally officially revealed.
Fans have known about these figures for some time now as most of them were leaked quite a while back but it is nice to see them in official press photos from Hasbro.
RELATED: LIGHTNING COLLECTION LORD DRAKKON EVO III FIGURE REVEALED
The wave features Tommy Oliver (Zeo Ranger V Red), Ashley Hammond (In Space Yellow Ranger), Zack Taylor (Mighty Morphin Black S2), and Goldar (Wingless). The latter two being remolded from previous Dragon Shield Black Ranger and Goldar (With Wings) figures respectively.
A Look At Wave 6 of the Lightning Collection
Overall, I think the figures look pretty decent from the images we are seeing here. All of the figures look to be painted nice and seem to pretty accurate to what they look like on the show.
A common critique from fans right now is with MMPR Black and Goldar, as these are both figures that have already had some sort of release before. I can understand why Hasbro would want to slightly alter the figures and rerelease them, but I have to agree two in one wave seems to be a little much.
Another criticism comes from the head sculpts of the three rangers. This has been a common issue with the Lightning Collection line for some time now so this doesn't come as a complete shock.
Surprisingly not mentioned in the presentation were some of the other already leaked figures such as White Dino Thunder, regular MMPR Green, and the Zeo Megazord. Perhaps they are being saved for a future Fan First Friday sometime in the future.
RELATED: POWER RANGERS LIGHTNING COLLECTION WHITE DINO THUNDER RANGER LEAKED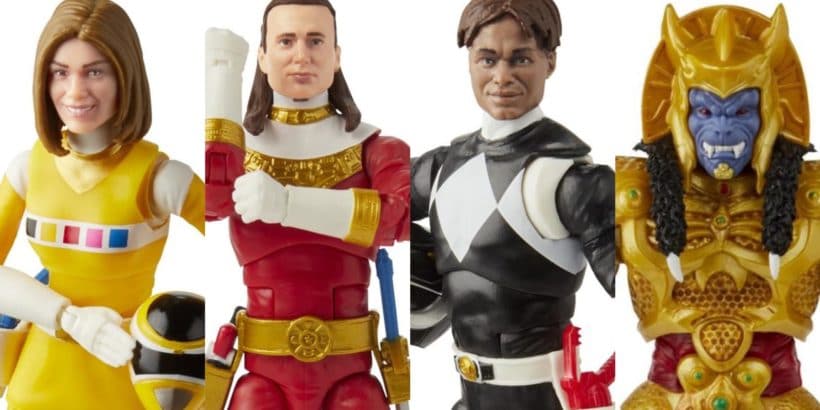 Pre-orders for Wave 6 of the Lightning Collection are now available and are expected to ship sometime in September.
What do you guys think of these figures? Do you plan to add them to your collection when the finally arrive? Let us know in the comments below and be sure to come back to The Illuminerdi for more Power Rangers Lightning Collection news like this in the future!
KEEP READING: LORD ZEDD AND RITA REPULSA POWER RANGERS LIGHTNING COLLECTION PACKAGING REVEALED