DC Comics is releasing sneak peaks of panels in anticipation of the upcoming DC Fandome event on the Official DC Comics Twitter. In the sneak peek for the Aquaman panel, director James Wan answers a question posed by a fan about whether or not we can expect to see more horror in the highly anticipated sequel.
RELATED: THE LINEUP FOR DC FANDOME IS REVEALED AND IT PROMISES AN EPIC EVENT
DC Fandome is a 24-hour event that will take place next weekend August 22 – August 23, and the Aquaman panel is scheduled for Saturday August 22 at 4pm PST with encores at 12am PST and 8am PST on August 23. In the sneak peek a fan asks Wan whether he will be bringing more horror to the upcoming sequel, similar to the trench scene.
JAMES WAN TALKS HORROR IN AQUAMAN 2
"I would say yes. Just like the first movie had a touch of my horror sensibility in it, in regards to the Trench sequence, I would say there'll be a little bit of that in this next one," Wan answered. "I think it's something that's a big part of who I am, and it just naturally comes out in these kinds of films."

"And especially a movie like Aquaman, you know where the story takes place in these underwater worlds that can be very scary," he explained. "So naturally, my love for the horror genre just means that I latch myself to these scenes and try to give them a little bit more of my scary sauce."
James Wan was originally known for his work in horror with franchises like Saw and The Conjuring. With the first Aquaman he brought a bit of horror into it with the trench scene, but it looks like some fans are hoping for even more. Wan has talked about how The Trench spin-off film will dive more into the horror genre. It should be interesting to see where the horror element comes into play and whether it's once again connected to the Trench or a new element of the Atlantean world.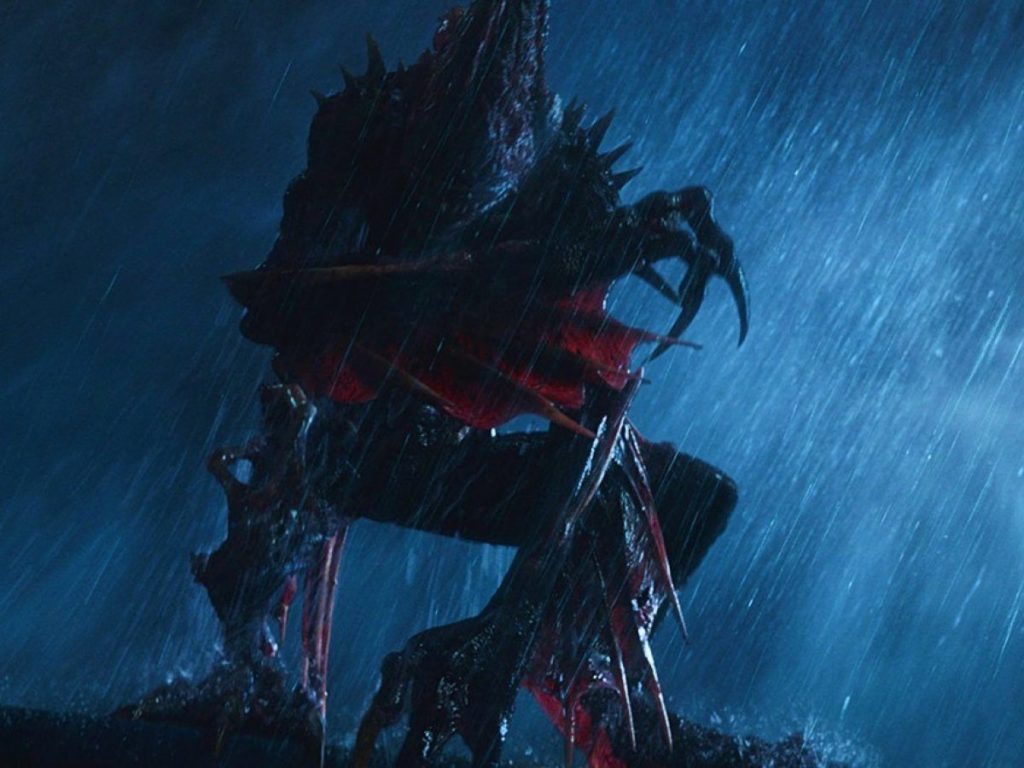 The spin-off will still be part of the world of Aquaman, but lean more into the monster horror genre. Which makes sense given that it will be focused on the Trench and the monstrous creatures within. Aquaman 2 writer, David Leslie Johnson-McGoldrick, has teased that the spin-off is expected to be set between the first and second Aquaman films.
RELATED: THE HORROR CONTINUES AS THE CONJURING 3 DELAYED UNTIL JUNE 2021
David Leslie Johnson-McGoldrick has also teased that the sequel will be heavily influenced by the Silver Age Aquaman comics particularly those that feature Black Manta. Yahya Abdul-Mateen II will be returning as David Kane aka Black Manta in the sequel and it looks like he could be the main villain for the film. Given that it looks like Black Manta will be a big part of the sequel, it's fair to wonder if more of his backstory will be revealed.
With this excerpt, it looks like the panel will be loads of fun for fans and we could learn more about the upcoming sequel. James Wan will return to direct Aquaman 2 after the massive success of Aquaman which made over $1 billion worldwide. This makes it not only the highest grossing film of the DCEU, but the highest grossing film based on a DC character.
Be sure to catch DC Fandome's Aquaman panel Saturday August 22 at 4pm PST. Are you excited about DC Fandome? Are you going to watch the DC Fandome Aquaman panel? Do you want to see more of James Wan's classic horror in the sequel and spin-off? Leave your thoughts in the comments below or on our social media.
KEEP READING: AQUAMAN 2 WRITER REVEALS WHICH COMICS INSPIRED THE SEQUEL AND WHEN THE TRENCH SPIN-OFF TAKES PLACE
Source: Comic Book Movie