DC Comics fans all around the world love Black Canary, but perhaps none moreso than actress Jurnee Smollett.
Birds of Prey, was one of the few 2020 films to be released in theaters pre-pandemic, and it's where Jurnee Smollett made her debut as Dinah Lance, aka Black Canary. The film also starred Margot Robbie, making her return as the iconic Harley Quinn, Mary Elizabeth Winstead as Huntress, Rosie Perez as Renee Montoya, Ella Jay Basco as Cassandra Cain, Ewan McGregor as Roman Sionis, and Chris Messina Victor Zsasz.
RELATED: BIRDS OF PREY REVIEW: HARLEY QUINN'S TIME TO SHINE
The R-rated comic book film was directed by Cathy Yan. Any sort of continuation of the Birds of Prey franchise is up in the air at this point, with no indication of any films or tv series. But the ending does set up not only another film for Harley Quinn, it also plants the seeds for a potential spin-off focused on Black Canary, Huntress, and Montoya.
JURNEE SMOLLETT'S THOUGHTS ON A BLACK CANARY SERIES
While speaking to Variety about their new series Lovecraft Country, Jurnee Smollett and Misha Green were asked about a possible Jurnee Smollett-led Black Canary series on HBO Max. And while Smollett says that is above her pay grade, she owns she would definitely be interested.
"It's no secret how much I love Black Canary," Smollett told Variety  "It's a dream character and was a dream to play her. If [the] dynamics fell in the right way, I would absolutely do it in a heartbeat." Smollett also said she would want to work with Misha Green, Lovecraft Country showrunner, on the project ."I follow Misha wherever she leads me."
Green shares Jurnee Smollett's enthusiasm about working on a Black Canary series and the pair have worked together before, not only on HBO's new horror series Lovecraft Country, but the WGN historical series Underground as well.
"I mean, you can't help but imagine it a little bit… like, 'What would I do with a Black Canary show?'" Green said. "It'd be exciting, I know that."
Green says that Jurnee Smollett being cast as Black Canary in the Birds of Prey movie felt a bit like fate. Green and Smollett would play the DCEU video game Injustice 2 with Green always picking the Black Canary as her character.
"And I just would just do the 'canary scream' to win all the time, which would frustrate [Jurnee]," Green remembered. "So, it was like, 'It's kind of kismet and funny that you're now Black Canary because I was using that character to beat you with this game.'"
Jurnee Smollet's Black Canary was a kick ass fighter in the film and her canary cry is what turned the tide of battle for the team at the end. It was also revealed in Birds of Prey that Dinah Lance's mother had been killed while fighting crime on the streets of Gotham so the fact that she has followed in her mother's footsteps even knowing what could happen is an interesting aspect that could be more thoroughly explored if an HBO Max show was in the cards.
While a possible Black Canary series starring Jurnee Smollett is a comic book fan dream for now, it wouldn't be completely out of the realm of possibility. Especially with HBO Max being home to a lot of DC original content. Not only are the DC Universe shows, other than Stargirl, moving to HBO Max including Doom Patrol, Titans, and Harley Quinn and more, but the new streaming platform has a number of DC projects in development as well.
RELATED: THE BATMAN SPIN-OFF TV SERIES COULD SPOTLIGHT NEW PROBLEMS FOR HBO MAX AND DC
Some of the DC shows in development include a Justice League Dark series being developed by J.J. Abrams, Green Lantern and Strange Adventures shows by Arrowverse creator Greg Berlanti, and a Matt Reeves produced prequel to the upcoming movie The Batman focused on the Gotham PD. If the DC content proves to be popular maybe a Black Canary series could be another project to add to the HBO Max roster.
Jurnee Smollett and Misha Green have worked together more than once. Not only on their current HBO series Lovecraft Country, but the WGN series Underground as well. Underground was created by Misha Green and fellow Heroes alum Joe Pokaski. The historical drama ran for two ten-episode seasons and was about the Underground Railroad in Antabellum, Georgia. Underground also starred Jurnee Smollet as the young house slave Rosalee.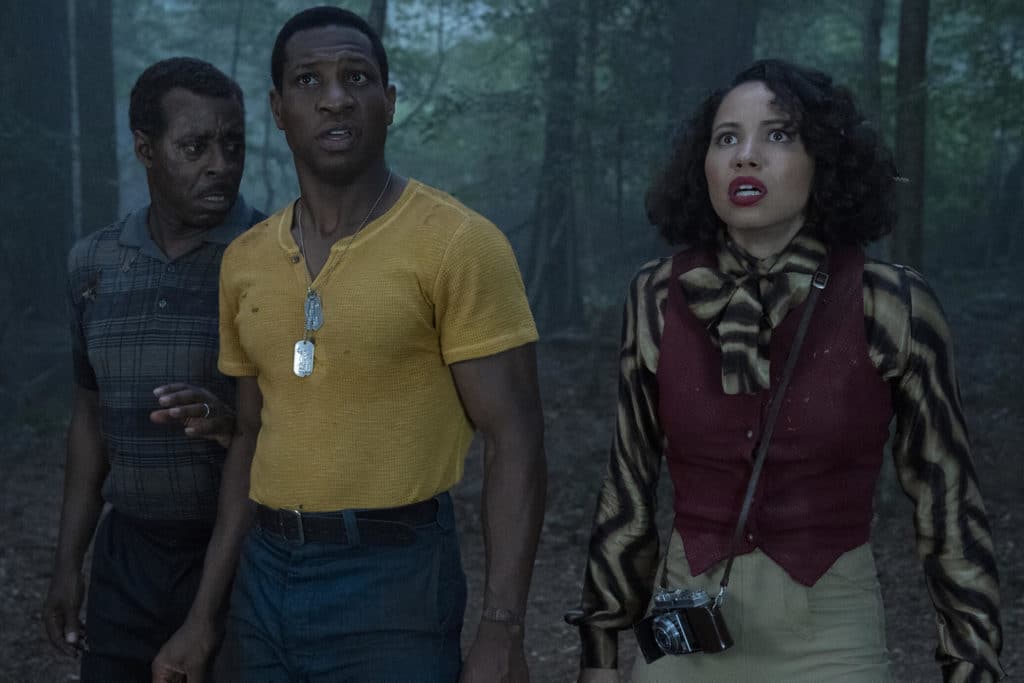 Lovecraft Country is an HBO horror drama series based on the 2016 novel of the same name written by Matt Ruff. Lovecraft Country developed by showrunner Misha Green, premiered August 16 and stars Jonathan Majors as Atticus Freeman, a Korean war veteran who loves science fiction author H.P. Lovecraft and travels across 1950s Kim Crow South searching for his father (Michael Kenneth Williams).
Atticus is traveling with his uncle George (Courtney B. Vance) and friend Letitia "Leti" Lewis (Jurnee Smollett). Atticus must face off against not only supernatural horrors, but man made horrors i.e. white supremacy as well. Lovecraft Country is produced by Get Out director and writer Jordan Peele and JJ. Abrams.
Would you want to see Jurnee Smollett reprise her role as Black Canary? Would you want a Black Canary series on HBO Max to be another team up for Jurnee Smollett and Misha Green? Leave your thoughts in the comments below or on our social media.
KEEP READING: TWITTER TAKES ON BIRDS OF PREY: THE GOOD, THE BAD AND THE UGLY