This weekend saw the release of the new historical drama, Misbehaviour. A film that recounts the protest of the 1970 Miss World competition that re-ignited the women's liberation movement, saw the first black Miss World be crowned, and exposed the misogyny of screen legend Bob Hope.
The film stars Kiera Knightly, Gugu Mbatha-Raw, Jessie Buckley, and Greg Kinnear, as Sally Alexander, Jennifer Hosten, Jo Robinson, and Bob Hope respectively. All of the aforementioned people were key players in a crucial moment that began as a protest and ultimately ushered in a new era for women's rights.
Director Philippa Lowthorpe sat down with The Illuminerdi to talk about her new movie and to share some behind-the-scenes insight into the film and the real life heroes that literally changed the world.
Director Philippa Lowthorpe on Misbehaviour
The Illuminerdi: Here in the States, we're really at a crossroads in U.S. history. RBG just passed, who was a feminist icon. It's really crucial for socially minded people to know about stories like these. So can you explain to us the timing of the movie right now and the significance that you think that it could really hold?
Philippa Lowthorpe: Well it's the 50th anniverary, coming up, to that event. Which was in 1970. And that moment in history in the U.K. was a moment of massive protest, political protest. That event [Miss World pageant] itself was attacked by the feminists. It was attacked by the anti-apartheid protestors and people were feeling very, very strongly about many things. So, it's interesting that fifty years later, at a time of great political protests. The Black Lives Matter movement and you know Me Too was only two or three years ago. That this period drama now has kind of resonance and relevance, I think, to what's going on today.
Absolutely! On the same kind of track. One of the things that I found fascinating about the movie, and very important, was that at the end of the movie you showed the actual people that the actors were portraying. All these were portrayed as agitators and protestors at the time. But they went on to make significant change in society in many different ways. Can you talk to us a little bit about that evolution?
Yeah, what I think is so interesting about what you've just said is the fact that the women, the young feminists, and they were all very, very young when this happened…went on to do great things and so did the contestants. So did Jennifer Hosten. I mean, she used that Miss World competition, the winning of it, to launch herself. She went to university. She became a diplomat and is an incredibly amazing, inspiring woman.
And I think what was so important for me at the end of the film was to show the four main characters. Because they are so inspiring. To me as a young woman in the 1980's, I don't think I would have been able to go to university or do stuff that I did, if those early feminists hadn't fought for those rights.
And I think for Jennifer. I know that Jennifer feels very strongly that for her to have won that competition inspired many little girls who thought, "Well I could do that. I could do something." As then as she always says, Miss World didn't define her. She went off to do those other amazing achievements.
I mean I thought that was actually another interesting part of the story that spoke to me personally, because my family is from the West Indies. The cross-section between feminism and also there was Miss Grenada winning the contest…that kind of challenged the Eurocentric ideal of beauty. Right?
Absolutely!
Can you talk to us a little bit about that aspect of the film as well, because people might not know how much that it plays into it as well…
Well, what was so interesting about that story, it wasn't just about those young feminists doing that amazing, crazy thing of storming the stage and attacking Bob Hope. It was also this fantastic thing happened that not only did one black woman win, but Miss Africa South came second. So you have these two brilliant, beautiful black women winning Miss World that year. It never happened before. So for me it was turning the ideal, the Western ideal of what beauty is completely on its head and causing a great, huge stir and I think that was a very, very important thing.
It's strange that those two things happened in the same year and that was one of the things that attracted me to telling this story. It wasn't just about white feminism. It was about this other thing happening. This other group. You know these two amazing black women came first and second.
And also the fact that Pearl… We had to find Pearl. Jennifer was very much a part of our research from the beginning. But I really wanted to find Pearl, because I thought, 'Who was this person who came in second? You know? She must have such an interesting story.'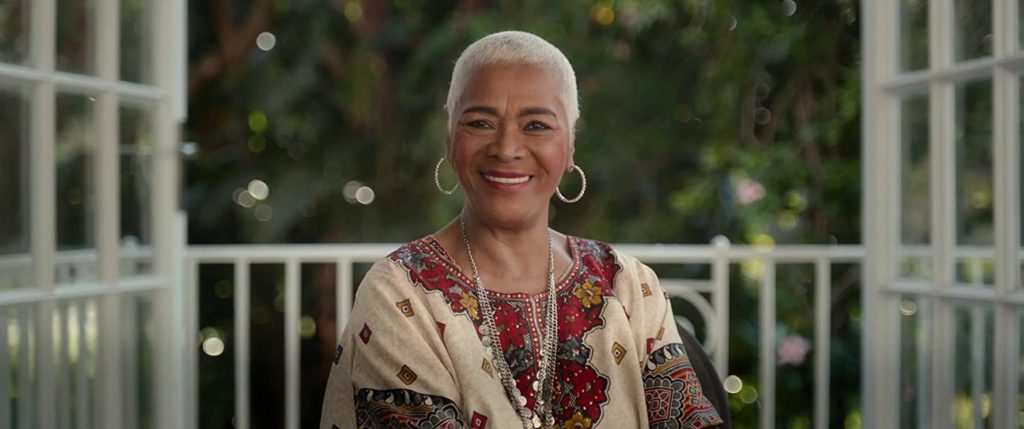 And then we managed to track Pearl down, living in a small little town just outside of Capetown, where she's lived since she came back from Miss World… I spoke to her everyday for about a week on the phone and it was like, amazing. She told us her story about how she had been plucked out of obscurity and then sent on this plane to London. But before she got on the plane she had all these journalists and people she wasn't allowed to talk to.
So during the contest, she was terrified all the time, that she might not be able to go home. And when you look at the archive of Pearl walking on that stage, you would never imagine that she was going through all of that. And then she went back to South Africa and obviously went back into apartheid and couldn't fulfill her dreams until many years later. That seemed like a really important story to tell. I wish Pearl could have her own film.
You know that's the interesting part, because there is a lot of different stories in here. And another cross-section is with celebrity and power also, with Bob Hope's character. Right?
Yes.
I think this might be a surprise to a lot of people, because there's always this idealized image of how things were, right? Talk to us a little about peeling back the layers on such a famous person and kind of exploring that and how you had to delicately bring him to life…
Well that job was done brilliantly by Rebecca Frayn, who was the writer of the script, and also Gaby Chiappe our co-writer. So I can't claim much from that. I just thought that she did a brilliant job of telling Bob's story. And also discovering and researching what had really happened ten years before when he was presenting Miss World. Because he had taken the winner home with him, as we have said in the film. So it seemed absolutely ironic that then he would come back ten years later, be presenting it, and then be attacked by all these feminists. It seemed like just deserts.
You're right, Bob Hope is a comedy legend and an icon, isn't he? But, he was a man of his time. He wasn't faithful to Dolores [Hope] at all. He did have affairs. He was a misogynist. I mean you can see on the archive. Anyone can look up the archive of Bob Hope and how he gets the feminists so riled that they start chucking things at him.
One last question for you. Filmmaking is totally different now. And I know that you've done work on The Third Day project and there was a lot of talk about how that production was affected by lockdown and the pandemic in general. Can you talk to me a little bit about filming now in this new age that we are living in?
Well you know I was very lucky because we had finished filming The Third Day, so I was doing the post-production bit and the editing which I can do from home. From this very room that I'm in right now.
That's where the magic happens!
Yeah. I was doing my editing remotely and all the other things, the grading and all that. Umm, so we were okay actually. But looking ahead, I think it's very difficult to imagine being able to film freely.
I have to do a little shout out for Naomie Harris for The Third Day, because I got to work with another amazing, fantastic black actress like… just so amazing. So she and I had a ball doing the Third Day.
That's amazing. Well I wanted that thank you for your time. Your movie is amazing. We are going to have a lot of coverage coming out soon for it. So thank you very much… I appreciate your time.
Thank you! Thank you so much!
Until next time, take care.
Misbehaviour is available on streaming services now.
KEEP READING: MISBEHAVIOUR REVIEW: A COMEDIC HISTORICAL DRAMA THAT SHOWS MULTIPLE SIDES OF THE CONTINUED FIGHT FOR WOMEN'S RIGHTS