Earlier this week, Disney made the announcement that a new Star Wars Holiday Special is coming to Disney+ next month! Which means LEGO Star Wars animation is coming our way. Who's ready to celebrate Life Day this November?
According to StarWars.com, the team behind the upcoming masterpiece looked to several holiday classics, such as Rudolph the Red-Nosed Reindeer or even Planes, Trains, and Automobiles for inspiration.
Some Familiar Faces In LEGO Star Wars
In a press release, Disney made the following announcement:
Disney+ is bringing together some of the brightest stars in the Star Wars galaxy for the ultimate holiday family reunion, the "LEGO Star Wars Holiday Special." Today the streaming service also gave fans a first look at key art for the special, set to premiere on Tuesday, November 17, also known as the fan-favorite holiday Life Day first introduced in the 1978 "Star Wars Holiday Special."

Franchise stars reprising their roles in the "LEGO Star Wars Holiday Special" include Kelly Marie Tran (Rose Tico), Billy Dee Williams ("Lando Calrissian"), Anthony Daniels ("C-3PO"), as well as "Star Wars: The Clone Wars" vets Matt Lanter (Anakin Skywalker), Tom Kane (Yoda, Qui-Gon Jinn), James Arnold Taylor (Obi-Wan Kenobi), and Dee Bradley Baker (clone troopers).

"The LEGO Star Wars Holiday Special" reunites Rey, Finn, Poe, Chewie, Rose and the droids for a joyous feast on Life Day. Rey sets off on a new adventure with BB-8 to gain a deeper knowledge of the Force. At a mysterious Jedi Temple, she is hurled into a cross-timeline adventure through beloved moments in Star Wars cinematic history, coming into contact with Luke Skywalker, Darth Vader, Yoda, Obi-Wan and other iconic heroes and villains from all nine Skywalker saga films. But will she make it back in time for the Life Day feast and learn the true meaning of holiday spirit?
RELATED: UNEXPECTED SPIN-OFF FOR THE MANDALORIAN'S CARA DUNE RUMORED FOR DISNEY+
It's exciting to see that some of the Skywalker Saga cast in Anthony Daniels, Billy Dee Williams, and Kelly Marie Tran will be lending their voices to this holiday Star Wars epic!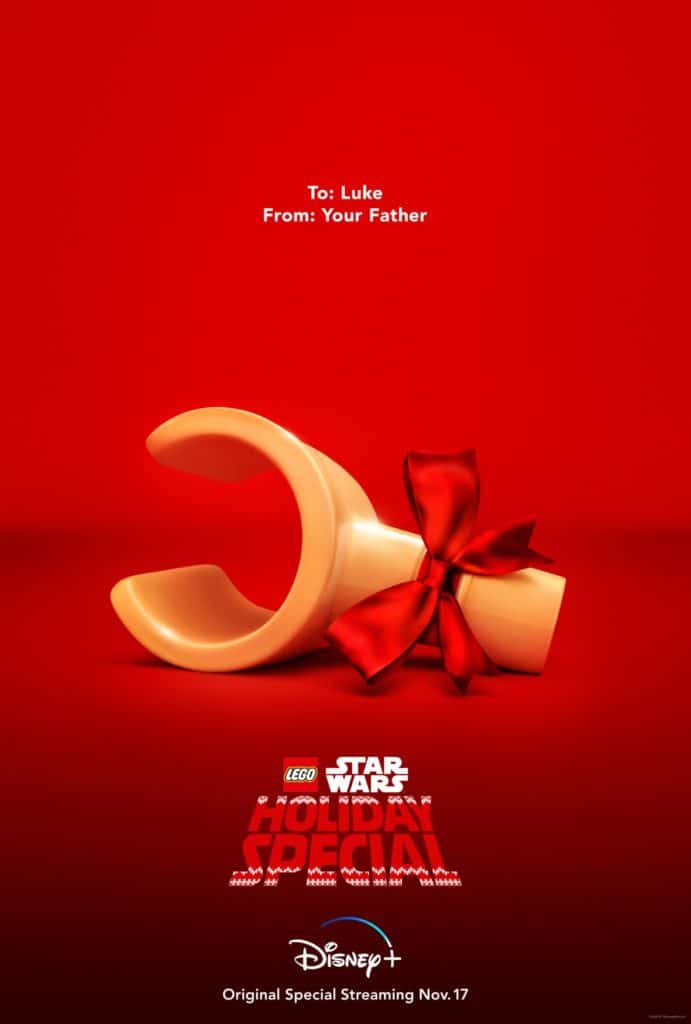 Do you think this iteration of the Star Wars Holiday Special will be embraced by the fans, or will it also live in infamy like its predecessor? Let us know if your'e excited to head to Kashyyyk for the holidays!