Turns out we may not see Tatiana Maslany hulk out any time soon.
It's pretty safe to say that life has been great for MCU fans over the last few weeks. The franchise is mere weeks away from releasing WandaVision on Disney+, filming for The Falcon and the Winter Soldier is inching closer to completion, and both Ms. Marvel and She-Hulk have found some impressive names both in front of the camera as well as behind it.
One of the only things about the last few weeks that's been a bit suspect is that, outside of the initial reports from major news outlets, not much has officially been confirmed by any MCU personnel on either the acting side or the production side.
RELATED: NEW HAWKEYE CASTING CALL SEARCHING FOR 9 SUPPORTING CHARACTERS IN DISNEY+ SERIES
This could be because of the wait still coming for so many of their projects, but it may be more than just that too. There's even a new quote yesterday from one of the franchise's new reported actresses that has fans confused on what to believe.
Tatiana Maslany Says No To Jennifer Walters
In a new interview with the Sudbury Star, Tatiana Maslany revealed that the reports of her casting as Jennifer Walters in She-Hulk aren't true. She gave this quote when asked if she was excited to be joining the ever-expansive comic book movie franchise:
That actually isn't a real thing and it's like a press release that's gotten out of hand. It's totally not — I've been connected to these things in the past and press has gotten onto it, but it's not actually a thing, unfortunately.
Considering this is the MCU, a franchise best known for it's infamous levels of secrecy before anything officially releases, this could be just some kind of a ruse to throw fans off until she is officially announced by the studio in a press release or at a fan event. However, this one does feel a little more genuine than most denials that come out of MCU actors, so there's an actual possibility that Tatiana Maslany hasn't really taken on the role of Jennifer Walters.
Whatever the reason for her quotes, it leaves an uneasy feeling amongst both media outlets and fan alike. Marvel Studios always comes through with both big name talent and high quality production in nearly every single project they release, so we have to trust that they know what they're doing. Hopefully Tatiana Maslany will officially be announced as Jennifer Walters in the near future, and then she should be able to open up just a little bit more on this new exciting role.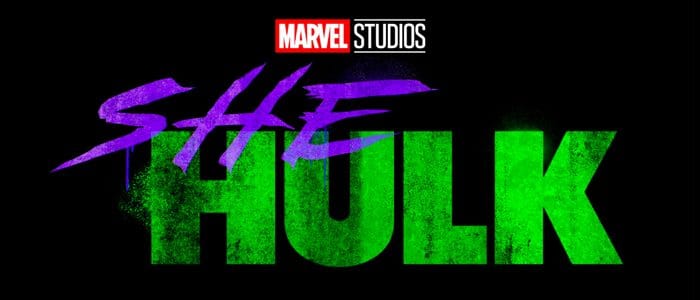 She-Hulk is set to begin production in early 2021, and is anticipated to release on Disney+ sometime in 2022.
KEEP READING: SONY PICTURES SAYS RUMORS ABOUT TOBEY MAGUIRE AND ANDREW GARFIELD IN SPIDER-MAN 3 ARE NOT CONFIRMED