It looks like the DC comics event DC Future State will have not only a major impact on comics, but now television as well, with a new Wonder Girl series poised to possibly join the Arrowverse.
Wonder Girl which Deadline reports is in development will follow Yara Flor. Flor hasn't yet premiered as the new Wonder Woman in the comics, but it looks like DC has quite a bit of confidence in the new character and the two-month Future State event as a whole.
RELATED: DC ANNOUNCES NEW FUTURE STATE COMIC EVENT
Yara Flor will initially be introduced in the upcoming DC Future State run as the new Wonder Woman created by Joëlle Jones. Flor is chosen to be the new Wonder Woman in the Amazon and will later team up with the new Superman. Future State will take place after the events of Dark Nights: Death Metal and will be released during January and February 2021.
WONDER GIRL SERIES IN DEVELOPMENT
The Wonder Girl series that is in development will focus on the Yara Flor. It's possible that this is an origin story for the character or even a new spin on her, but it's hard to know given the hero hasn't even hit the comic shop shelves yet. Yara Flor is described as "a Latina Dreamer who was born of an Amazonian Warrior and a Brazilian River God and learns that she is Wonder Girl. With her newfound power must fight evil forces that would seek to destroy the world."
Wonder Girl is being developed by DC TV megaproducer Greg Berlanti's Berlanti Productions as another addition to his CW Arrowverse. The in development Wonder Girl series is helmed by Dailyn Rodriguez who will serve as executive producer and co-showrunner with Berlanti, Sarah Schecter, and David Madden. Rodriguez has served as executive producer of Queen of the South since season two and co-showrunner for the past two seasons.
RELATED: SUPERGIRL TO FLY AWAY FOREVER AFTER SEASON 6
Wonder Girl would be breaking ground as the first Arrowverse series to feature a Latina lead. This follows in the footsteps of other Arrowverse series like Black Lightning which featured the first African American superhero lead and Batwoman which in the first season featured the first lesbian superhero lead and in season two will focus on an entirely new carnation of the titular hero.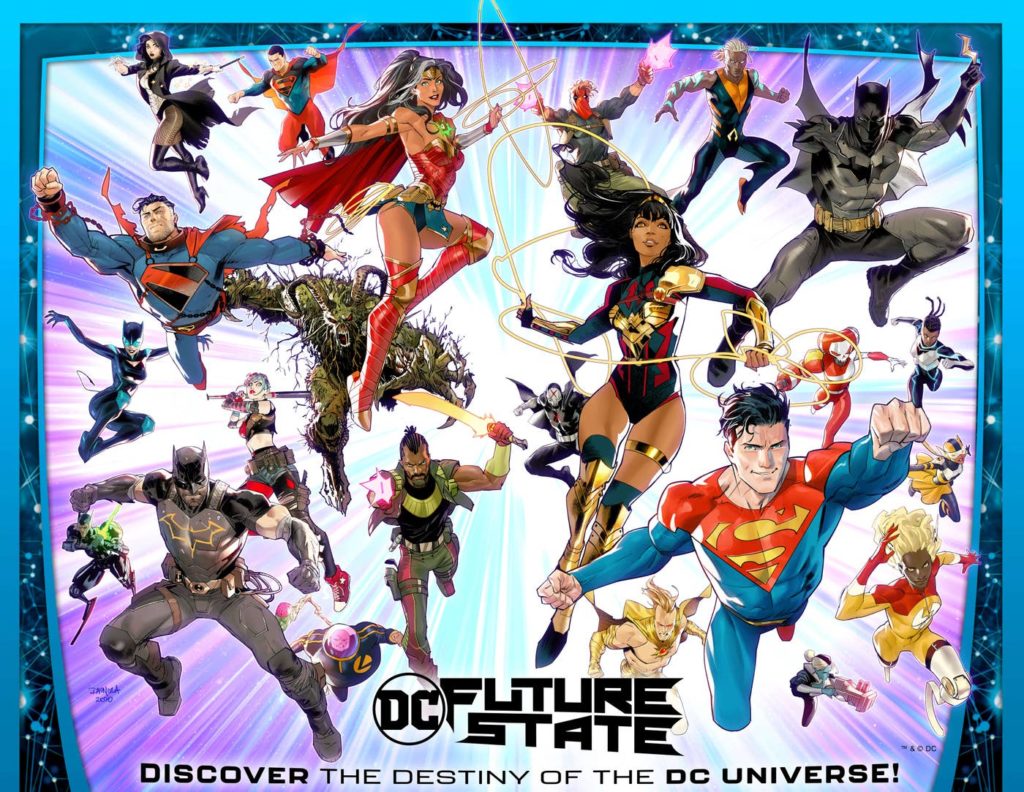 With the DC Future State comic event yet to debut, this news simply adds more excitement. DC Future State will be introducing a number of new characters as legacy heroes in a two month event to kick off in 2021. The event will include not only "oversized comics", but mini-series and one-shots as well. DC Comics describes the event as:
"DC is starting 2021 off with a bang, giving fans a glimpse into futures both near and far, full of current and new characters as the publisher announced plans today for DC Future State, a two-month, line-wide event beginning in January. Through February 2021, the full title lineup will feature a combination of monthly and twice-monthly oversize anthologies, as well as a monthly schedule of miniseries and one-shots."
The Arrowverse is ever expanding and Wonder Girl could make an excellent addition to the lineup of superheroes if it gets picked up as a series by the CW. Especially with Supergirl coming to an end after the upcoming sixth season.
Are you excited about a possible Wonder Girl series? What do you think about it focusing on a character from the upcoming DC Future State event? Are there any other DC Future States legacy heroes you want to see get their own series? Leave your thoughts in the comments below or on our social media.
KEEP READING: BATWOMAN: FIRST LOOK AT JAVICIA LESLIE IN THE TRADITIONAL BATSUIT
Source: Deadline