Suicide Squad star Margot Robbie addresses her involvement in the Pirates of the Caribbean reboot and hints that it will have a lot of Girl Power.
Earlier this year, Disney announced that they are developing a female-fronted Pirates of the Caribbean movie featuring Margot Robbie as the main lead, and Birds of Prey writer Christina Hodson has been tapped to write a script. It was indicated that this will be a soft reboot with new characters and is not being developed as a spinoff of the blockbuster franchise.
Margot Robbie On the Pirates of the Caribbean Reboot
The Birds of Prey actress Margot Robbie has now confirmed her involvement in Disney's reboot. Plot details are still hidden but there's speculation that Robbie maybe portraying Redd; the popular meet-and-greet character from the Disney parks attraction. But her role is still unconfirmed.
In an interview with the Happy Sad Confused podcast, Robbie spoke out about the reports of her Pirates reboot. When asked if she is starring in the next Pirates of the Caribbean movie, Robbie said, "Maybe. It's early days. I shan't say no more…for now."
RELATED: 2 PIRATES OF THE CARIBBEAN FILMS ARE IN THE WORKS, ONE STARRING MARGOT ROBBIE
While Robbie did seemingly acknowledge that she is on the deck of this ship, the actress seemed tight-lipped about the new project as the film is currently in the early stages of development.
Robbie's Pirates Movie Will Be A Female Dominant Band
During a recent interview with Collider to promote her new film Dreamland, Margot Robbie was asked what this new movie will bring to the popular franchise. To that, she has given a hint of what to expect from Hodson's script.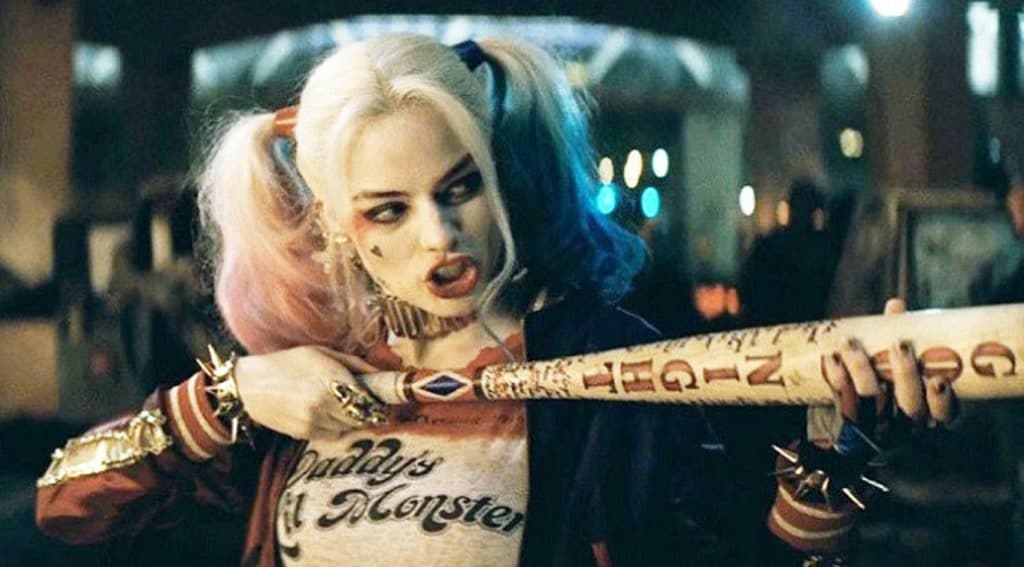 "Lots of girl power," she responded instantly. "No, it's too early to talk about it. I love Christina [Hodson], obviously. I'm not a producer on Pirates, so I'll sit back and kind of wait for the process. We're really, really excited at the prospect of adding obviously a very key female element to that world."
Margot Robbie and writer Hodson are reteaming for this projecting after working on Birds of Prey. Unlike the Birds of Prey film which Robbie produced, she is not a producer on this reboot, so the actress expressed that she has to wait until the production process starts.
RELATED: WONDER WOMAN 1984 TO DEBUT IN THEATERS AND AT HOME FREE TO HBO MAX SUBSCRIBERS ON X-MAS DAY
Robbie promises that her movie will add a female aspect to the pirate world we all love. A female-fronted team might be the thing that this longtime franchise needs for redirecting its sails (in this case box-office sails) and giving it a fresh direction from the previous five films.
Apparently, there is also another reboot in the works, which is said to be separate from Robbie's project. Disney previously announced a reboot, in late 2019, that has Chernobyl creator Craig Mazin and previous Pirates of the Caribbean franchise writer Ted Elliot developing the story. Longtime producer Jerry Bruckheimer, who produced the previous Pirates films will produce both Hodson's film and the Mazin/Elliot project.
RELATED: FIRST LOOK AT IMAN VELLANI AS MS. MARVEL RELEASED FROM SET
Looks like we're getting two reboots in the same universe. Fans are wondering about what this means for the future of the beloved Disney franchise. How many ties to the original will these new films are going to have is yet to be seen. Hopefully, with this new direction, the franchise will reinvent it's style so that it might feel fresh, new, exciting, and generate more appreciation from both newcomers and long time fans.
Do this Pirates of the Caribbean reboot make you interested in revisiting this franchise? Are you a Pirates franchise fan? Are you excited to see two more Pirates of the Caribbean films? Do you enjoy the team-up of Christina Hodson and Margot Robbie? Let us know in the comments below or on our social media and be sure to come back to The Illuminerdi for more movie news.
KEEP READING: THOR: LOVE AND THUNDER PROMISES AN "AVENGERS 5" EVENT MOVIE FEEL