WB gives fans one more reason to smile at the end of 2020, with the announcement of Wonder Woman 1984 coming to theaters and HBO Max next month.
There is nothing like waking up on a cold Christmas day with snow on the ground and presents under the decorated tree. For many, it's the perfect day to see a new release in the theater. Well due to effects of COVID-19 you no longer have to leave your home to see the latest new releases.
Wonder Woman 1984 Is Coming Home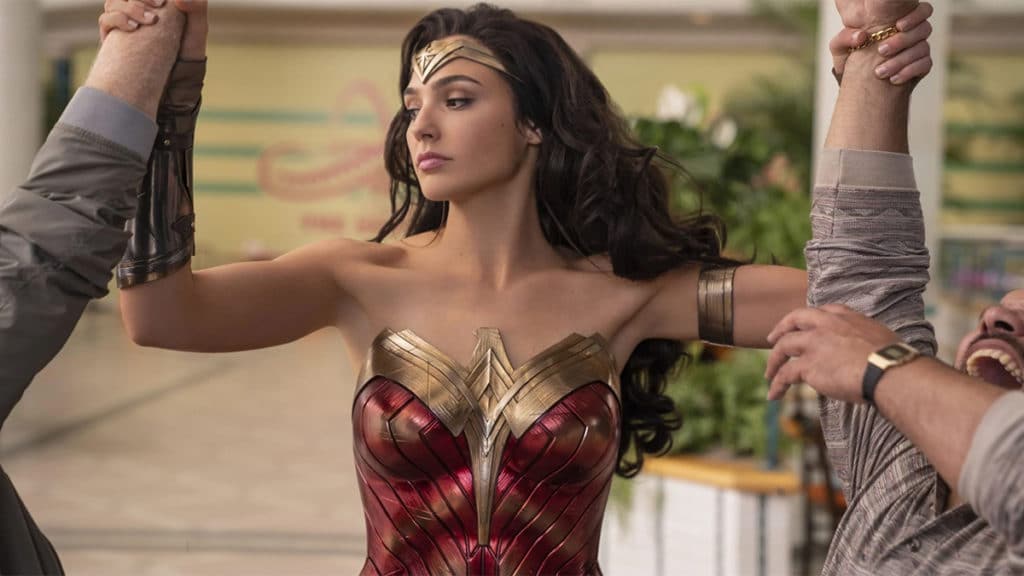 One hotly anticipated superhero movie is finally making its way to theaters and streaming services. That movie is Patty Jenkin's Wonder Woman sequel, Wonder Woman 1984. With the official word dropping that WW84 will premiere on theaters and on their partner streaming service, HBO MAX at the same time.
Wonder Woman 1984 stars Gal Gadot, Kristen Wiig, Pedro Pascal, and Chris Pine, and is directed by Patty Jenkins. The sequel will hit the international market on December 16th, one week before its US release. Another movie that premiered on streaming service first was Mulan on Disney+, with a $29 price tag. Wonder Woman 1984 will be changing that by having it free for a month for HBO Max subscribers. So if you needed any coaxing to sign up for the service, it looks DC and WB has given quite the perk for new subscribers.
RELATED: PATTY JENKINS SAYS WONDER WOMAN 3 IS "PROBABLY MY LAST"
This news is set to make Wonder Woman 1984 the highest viewed film to premiere before the year ends. Releasing this movie was surely a calculation to improve HBO Max's standing in the streaming wars and in the final financial quarter of the year.
Messages From Wonder Woman 1984
Jenkins and Gadot both traveled to Twitter to share the wonderful news to fans alike and both were excited for viewers to see the latest project, no matter which venue they choose. CEO of WarnerMedia posted a quote on the news of the double release, here is what she had to say.
"As we navigate these unprecedented times, we've had to be innovative in keeping our businesses moving forward while continuing to super-serve our fans," said Ann Sarnoff, Chair and CEO, WarnerMedia Studios and Networks Group. "This is an amazing film that really comes to life on the big screen and, working with our partners in the exhibition community, we will provide that option to consumers in the U.S. where theaters are open. We realize that a lot of consumers can't go back to the movies due to the pandemic, so we also want to give them the option to see Wonder Woman 1984 via our HBO Max platform."
It seems the choice was easy to make after realizing that the way we view movies would be changed for a extended period of time, as we deal with the pandemic. Perhaps this decision will continue onto more DC movies set to be released in the next two years such as Shazam: Fury of the Gods and The Batman with Robert Pattinson and Black Adam with Dwayne "The Rock" Johnson.
Wonder Woman 1984 will be available in theaters and on HBO Max on December 25th, 2020. What do you think of this decision? Will you be signing up for HBO Max and watching the movie? Or will you be watching Soul instead? Make sure you keep your invisible jet locked on The Illuminerdi for more news and content.
KEEP READING: CW DEVELOPING NEW WONDER GIRL SERIES BASED ON THE UPCOMING DC FUTURE STATE COMIC CHARACTER
Source: CBM