It looks like David Ramsey, who played John Diggle on CW's Arrow, is returning to CW's Arrowverse once again.
As reported by Deadline, David Ramsey will be coming back to direct episodes of DC shows like Supergirl, Superman & Lois, Batwoman, The Flash, and Legends of Tomorrow. He got to debut his directing chops when he directed episodes of Arrow during his 8-year run on the show. The chance to get to learn to direct is a wonderful experience many CW actors have received while working with Warner Bros and DC. Actors like Melissa Benoist and Smallville actors, Tom Welling and Michael Rosenbaum have also learned and gained director credits on their own shows as well in the past.
David Ramsey To Direct And More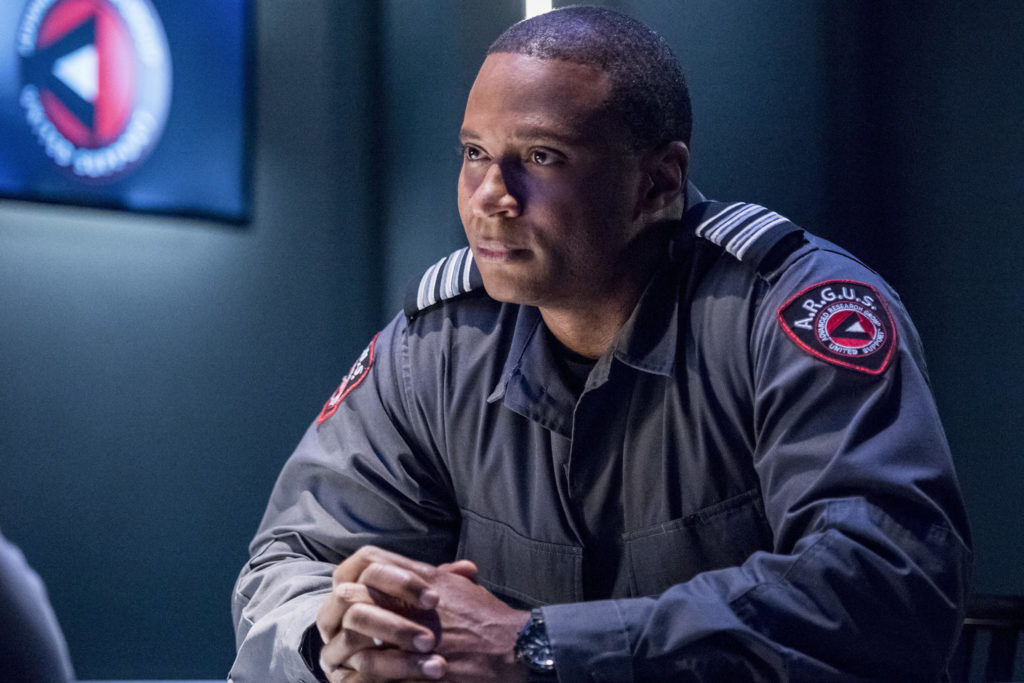 David Ramsey isn't just coming back to be behind the camera either. His John Diggle character is set to make appearances on the shows as well. In the Arrow series finale, Diggle packed up his family and headed to Metropolis after the events of "Crisis on Infinite Earths". Just as Diggle was about to take off, a strange meteor crashed nearby and with a bright green light. This of course, was confirmed the theory that John Diggle will soon become the Green Lantern's John Stewart, whose military background and attitude fits the latest space sector patrolmen.
RELATED: THE FLASH STOPS PRODUCTION AFTER COVID-19 OUTBREAK
It's also reported that David Ramsey will be playing a new mystery role that is being kept under tight wraps. When speaking about the opportunity to return to the "Berlantiverse" (Sounds better than CWverse, in this writer's opinion) here is what he said.
"I remain in awe of the imprint these shows have had on television and I've been blessed for the better part of a decade to be a part of them both in front of and behind the camera," the actor and director says. "To say I'm excited beyond belief to return to the Berlantiverse would be an understatement. I can't wait to continue telling these stories."
With everything that has impacted the Hollywood world and the amount of redoing everything for healthier and safer work, it's nice to see that new stories can be made and arms are still open to those who can return back. There has been talk that after CW's "Crisis on Infinite Earths" miniseries, CW and DC was going to take a break with crossovers.
RELATED: SUPERGIRL TO FLY AWAY FOREVER AFTER SEASON 6
Now with Supergirl and Black Lightning both taking their final bow next season, it's possible that minds have been changed. DC could decide to test the waters with a soft crossover that could track Diggle's evolution into a Green Lantern and may have characters from the comics make appearances. This new casting news could also potentially start a bridge between David Ramsey's John Diggle with CW and connect it to HBO Max's new Green Lantern TV series. The possibilities are limitless.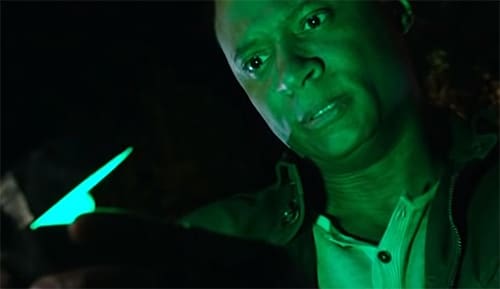 Would you want to see a CW version of Green Lantern with David Ramsey? Would you want to see Hal Jordan or Guy Gardner make an appearance? Make sure you comment below and stay with The Illuminerdi for more news and content.
KEEP READING: GREEN LANTERN TV SERIES: NEW CHARACTER DESCRIPTIONS, STORY DIRECTION, AND START DATE: EXCLUSIVE
Source: Deadline