There are plenty of December movies that are coming to theatres, streaming platforms, and video on demand this month that we should not miss. This month offers loads of movies belonging to a wide plethora of genres in time for Christmas. That includes action flicks, dramas, comedies, adventure, sci-fi, and thrillers. A load of new movies are lined up especially on the Christmas day as a treat.
Netflix is known for releasing a lot of content each month and December offers a great line-up of films. Some of them include Netflix original movies, such as: Mank a biopic; The Prom a musical comedy-drama; Ma Rainey's Black Bottom a drama; The Midnight Sky a sci-fi thriller, and also a few other new movies. Netflix is certainly gearing up for the Holiday season.
HBO Max original, Let Them All Talk a comedy-drama; Disney+ originals, Godmothered a fantasy comedy and Safety a sports drama; Amazon's Sound of Metal a drama, I'm Your Woman a drama and Sylvie's Love a drama; Apple TV+ animated fantasy adventure, Wolfwalkers are also coming this month.
RELATED: SOUL TO DEBUT ON DISNEY+ ON CHRISTMAS DAY
Many films have been released digitally for the audience to view on-demand in the last eight months. There are a ton of VOD releases in December, Black Bear a comedy-drama thriller; Luxor a romantic drama; The Planters a dark comedy; Wander Darkly a drama; Wild Mountain Thyme a romantic-drama; Another Round a drama those are all soon becoming available for VOD. Most of the VOD releases are also opening in select theatres before, or simultaneously, launching on digital platforms.
In the last four months, many theatres across various countries are reopened and new movies are getting released wherever theatres are available instead of waiting for other theatres to come back in full form. Some movies are having a release in select theatres before they head to streaming but some movies are having a wide release possible. Those films are All My Life a romantic drama, The Father a drama, News of the World a western drama, Promising Young Woman a dark comedy thriller, and Monster Hunter an action flick.
Two most-anticipated tentpole movies are debuting for Christmas. Those are DC's Wonder Woman 1984 and Pixar's Soul. Both of these movies are expected to release theatrically but both studios decided to go in another direction. Wonder Woman 1984 will be debuting in theatres and on HBO Max simultaneously and Pixar's Soul will be debuting on Disney+ for no extra cost.
RELATED: WONDER WOMAN 1984 TO DEBUT IN THEATERS AND AT HOME FREE TO HBO MAX SUBSCRIBERS ON X-MAS DAY
Check out the synopses and release dates for each of these movies below.
December Movies To Watch Out For
Black Bear
Black Bear is a comedy-drama thriller film, written and directed by actor-director Lawrence Michael Levine (Wild Canaries). The film features Aubrey Plaza (Parks and Recreation, Scott Pilgrim vs. the World, Ingrid Goes West) as a filmmaker at a creative impasse who seeks solace from her tumultuous past at rural retreat, only to find that the woods summon her inner demons in intense and surprising ways.
Also, starring includes Christopher Abbott (James White, It Comes At Night, Possessor: Uncut), Sarah Gadon (Enemy, True Detective), Paola Lázaro (The Walking Dead), Lindsay Burdge (The Invitation), Jennifer Kim (She Dies Tomorrow), Alexander Koch (Under the Dome), Shannon O'Neill (Uncle Peckerhead), and Grantham Coleman (Seberg).
Synopsis: At a remote lake house in the Adirondack Mountains, a couple entertains an out-of-town guest looking for inspiration in her filmmaking. The group quickly falls into a calculated game of desire, manipulation, and jealousy, unaware of how dangerously convoluted their lives will soon become in the filmmaker's pursuit of a work of art, which blurs the boundaries between autobiography and invention.
Black Bear had its world premiere at the Sundance Film Festival on January 24, 2020. This dark comedy holds a 92% Rotten Tomatoes rating based on 36 reviews with a lot of praise for its cast and the clever execution. It is scheduled to be released in theaters and on-demand simultaneously.
Black Bear VOD release date: December 4, 2020
Mank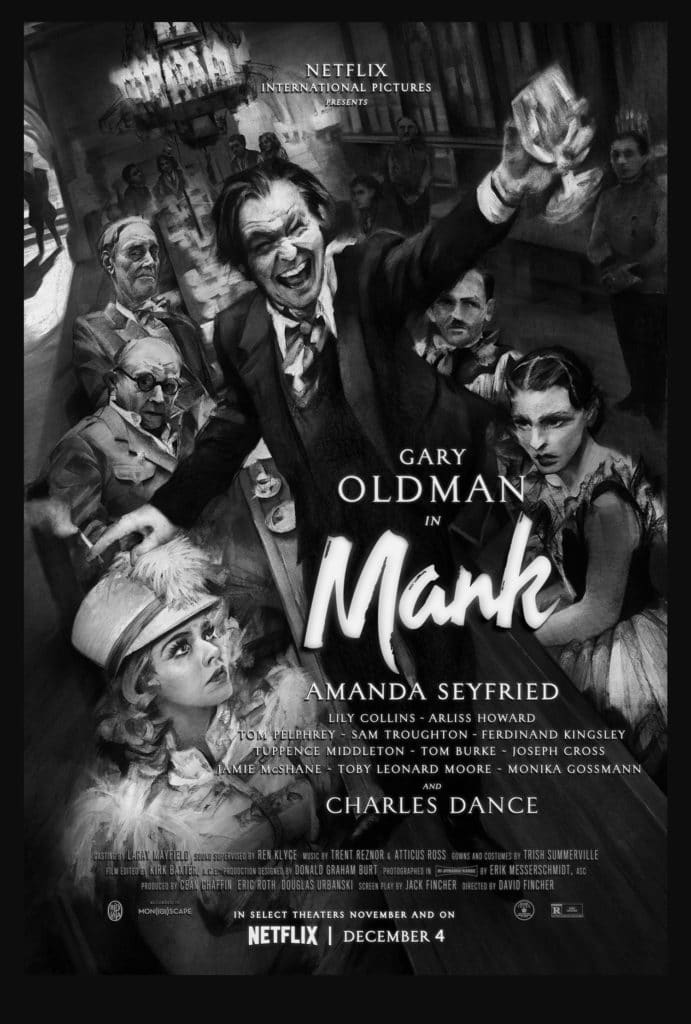 Mank is a Netflix original biographical drama film about writer Herman J. Mankiewicz directed by David Fincher (The Social Network, Gone Girl), based on a script written by his father Jack Fincher, and is produced by Ceán Chaffin, Douglas Urbanski, and Eric Roth.
The film stars Gary Oldman (Dark Knight, Harry Potter) in the title role, along with Amanda Seyfried (Mean Girls, Mamma Mia!), Lily Collins (Mirror Mirror, Emily in Paris), Arliss Howard (The Lost World: Jurassic Park), Tom Pelphrey (Iron Fist), Sam Troughton (Chernobyl), Ferdinand Kingsley (Dracula Untold), Tuppence Middleton (Sense8), Tom Burke (War and Peace), Joseph Cross (Big Little Lies), Jamie McShane (Bloodline), Toby Leonard Moore (Daredevil), Monika Gossmann (Mission Backup Earth), and Charles Dance (Game of Thrones).
The story centers on the life of Herman J. Mankiewicz (Oldman) as he wrote Citizen Kane and the problems that arose with actor/ director/ producer Orson Welles (Burke) during production and leading up to the film's release. 1930s Hollywood is reevaluated through the eyes of the scathing social critic and alcoholic screenwriter as he races to finish the screenplay.
Mank had a limited theatrical release on November 13, 2020, and now it is set to stream on Netflix. The R-rated film currently holds an 89% rating on Rotten Tomatoes based on 119 reviews. This film is generating some awards buzz as it received positive reviews from critics, who praised the direction, cinematography, production design, and performances of Oldman and Seyfried. This movie is a must-watch for all film fans.
Mank Netflix release date: December 4, 2020
Godmothered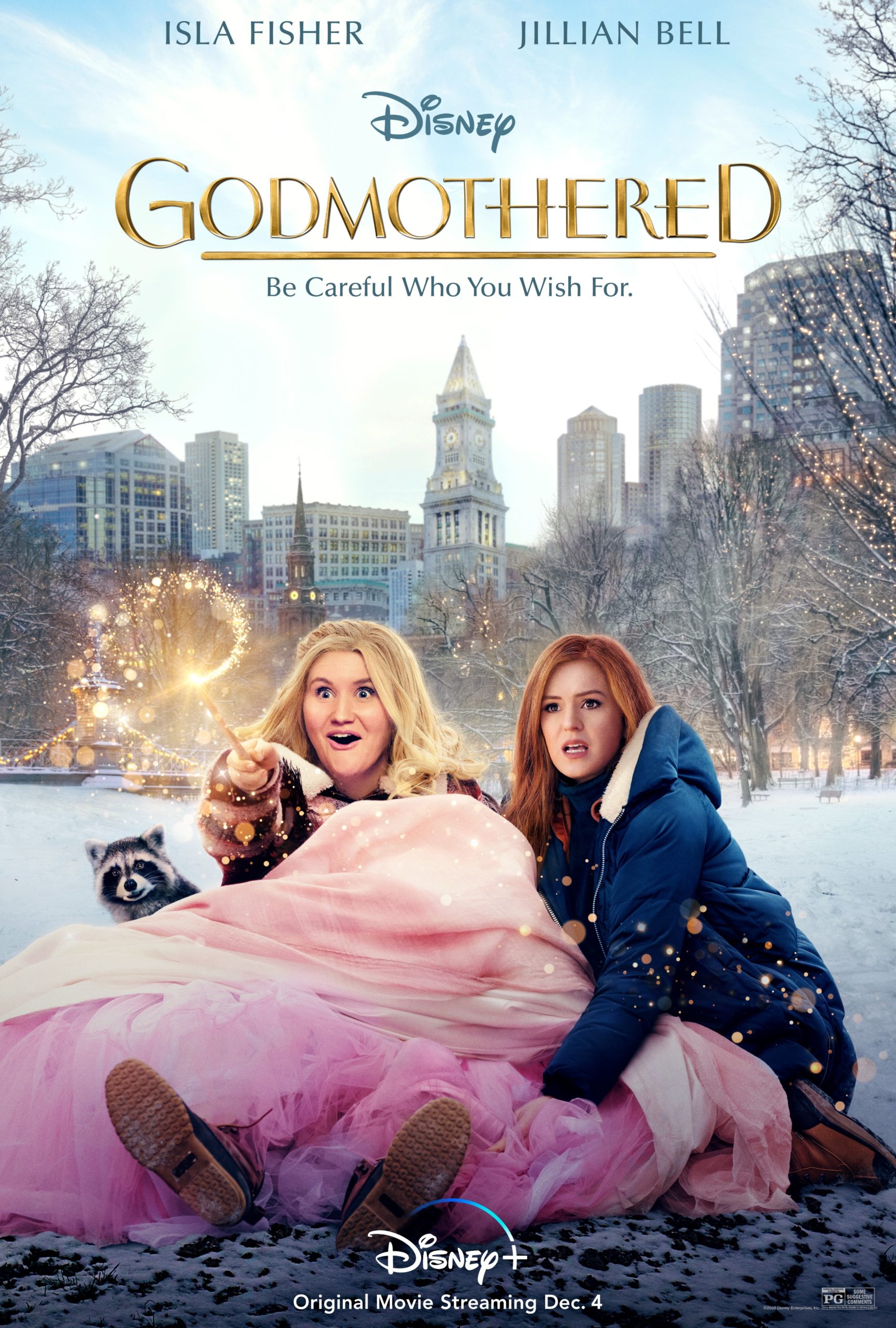 Godmothered is Disney+ original fantasy comedy film directed by Sharon Maguire (Bridget Jones's Diary) and written by Kari Granlund and Melissa Stack. This family venture will be released on Disney+ this holiday season.
The film will star Jillian Bell (22 Jump Street, Brittany Runs a Marathon, Rough Night) in the lead role, alongside Isla Fisher (Tag, Now You See Me). Mary Elizabeth Ellis (Masterminds), Jillian Shea Spaeder, Santiago Cabrera (Star Trek: Picard), Willa Skye, June Squibb (Hubie Halloween), Erica Parks, and Jane Curtin (Unforgettable) also star.
In a magical world known as The Motherland, a young fairy godmother-in-training named Eleanor (Bell) discovers that her profession as a fairy godmother is in danger of ending. Determined to show that fairy godmothers are still needed, Eleanor ventures out on her own to prove her worth by tracking down a young girl whose wish was ignored only to discover that she grew into a woman named Mackenzie (Fisher) who, having lost her husband years ago, grew disillusioned with the idea of a "happily ever after".
Godmothered Disney+ release date: December 4, 2020.
Sound of Metal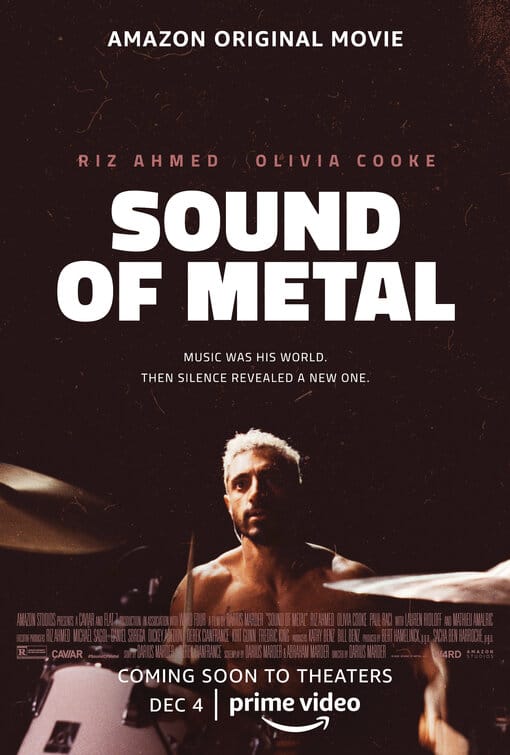 Sound of Metal is Amazon's drama film directed and co-written by Darius Marder (The Place Beyond the Pine) with Abraham Marder from a story by Derek Cianfrance (Blue Valentine). Starring Riz Ahmed (Venom, Rogue One, Nightcrawler), Olivia Cooke (Ready Player One), Paul Raci (Goliath), Lauren Ridloff (The Walking Dead), and Mathieu Amalric (The Grand Budapest Hotel).
It tells the story of a heavy-metal drummer, Ruben (Ahmed) who is one half of the duo Blackgammon along with his singer girlfriend Lou (Cooke). Suddenly, he begins to lose his hearing and has to come to grips with a future that will be filled with silence.
The film had its world premiere at the 2019 Toronto International Film Festival on September 6, 2019. It was released theatrically on November 20, 2020, and now it is going to hit streaming on Prime Video. This R-rated film holds a 96% RT score based on 109 reviews with much praise for its star Ahmed. This is a must-watch.
Sound of Metal Amazon release date: December 4, 2020
All My Life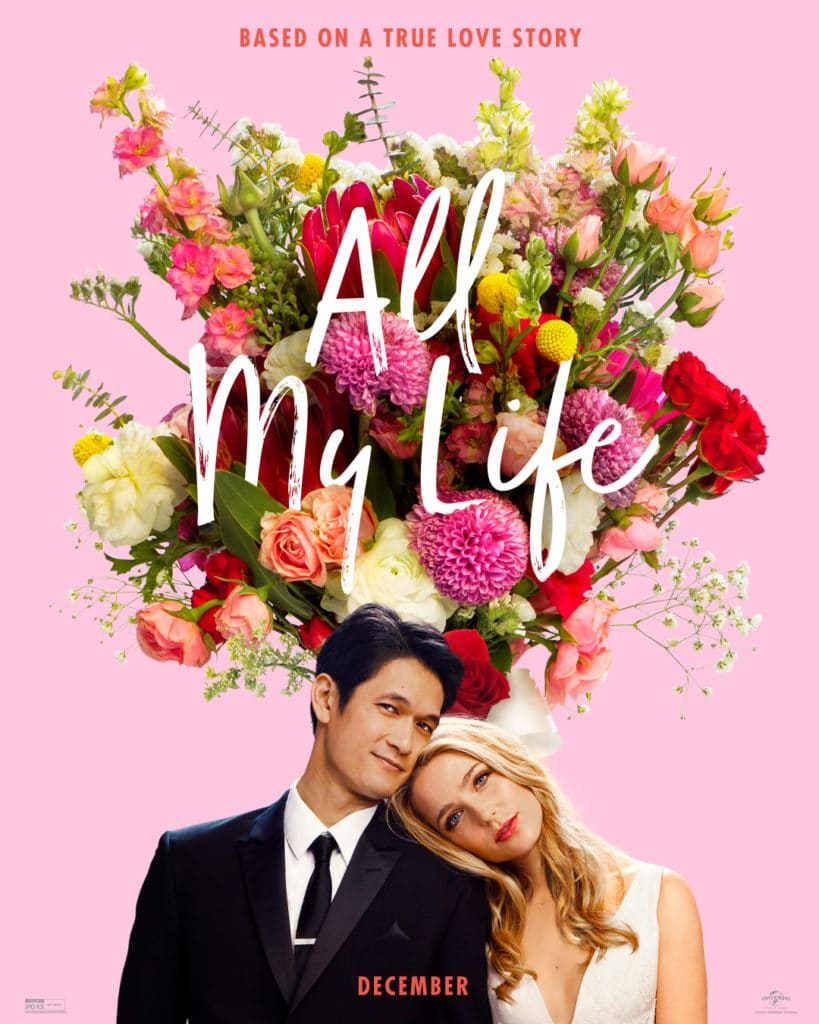 All My Life is Universal Pictures' romantic drama film directed by Marc Meyers (We Summon the Darkness, My Friend Dahmer), from a screenplay by Todd Rosenberg, based on the true story of Solomon Chau and Jennifer Carter. The film was released theatrically in the UK on October 23, 2020, and now it is scheduled to be released in the United States.
The story follows a couple whose wedding plans are thrown off course when the groom is diagnosed with liver cancer. It stars Jessica Rothe (Happy Death Day franchise, Valley Girl), Harry Shum Jr. (Crazy Rich Asians), Kyle Allen (The Path), Chrissie Fit (Pitch Perfect 2), Jay Pharoah (Unsane), Marielle Scott (You), Ever Carradine (Runaways, The Handmaid's Tale), and Keala Settle (The Greatest Showman).
All My Life US release date: December 4, 2020
Luxor
Luxor is a romantic drama film written and directed by Zeina Durra (The Imperialists Are Still Alive!). It stars Andrea Riseborough (Oblivion, Birdman), Karim Saleh (Transparent), Michael Landes (You Are Wanted), Sherine Reda (Out of Order), and Shahira Fahmy. Currently, the film holds a 97% RT score based on 31 reviews with praise for its atmosphere and the performance of Riseborough.
When British aid worker Hana (Riseborough) returns to Luxor, a sleepy city on the banks of the Nile, she comes across Sultan (Saleh), a talented archeologist, and former lover. As she wanders, haunted by the familiar place, she struggles to reconcile the choices of the past with the uncertainty of the present.
Luxor VOD release date: December 4, 2020.
The Planters
The Planters is a do-it-yourself dark comedy written, produced, directed by, and starring the duo Alexandra Kotcheff and Hannah Leder (The Morning Show) in their debut film in which they crewed themselves. Phil Parolisi and Pepe Serna (Scarface) have supporting roles. Kotcheff and Leder, the longtime friends handled their own cinematography, production design, costumes, and hair & makeup.
The story follows Martha Plant (Kotcheff), an awkward telemarketer who is down and out — sucking at her job and grieving her recently deceased parents. When she finds unlikely friendship in Sadie Mayflower (Leder), a bubbly vagrant with multiple personalities, Martha discovers having three friends in one may be more than she bargained for.
The Planters had a limited theatrical release on October 9, 2020, and now it is set for an on-demand release. The film so far holds a 97% RT score based on 17 reviews with praise for the filmmakers and their distinctive style. This indie film is worth a watch.
The Planters VOD release date: December 8, 2020
Let Them All Talk
Let Them All Talk is HBO Max original comedy-drama film directed by Steven Soderbergh (Ocean's Trilogy, Magic Mike) from a screenplay by Deborah Eisenberg. This R-rated drama will be released directly on HBO Max and the cast alone make this is a must-watch.
The film has a star-studded cast: Meryl Streep (Little Women, Big Little Lies, The Post), Dianne Wiest (Parenthood, Footloose), Candice Bergen (Sweet Home Alabama, Murphy Brown), Lucas Hedges (Lady Bird, Manchester by the Sea), Saskia Larsen (10 Days in a Madhouse), and Gemma Chan (Crazy Rich Asians, Eternals).
The story of a celebrated author (Meryl Streep) who takes a journey with some old friends (Bergen and Wiest) to have some fun, heal old wounds, and come to terms with her past. Her nephew (Hedges) comes along to wrangle the ladies as well as her literary agent (Chan) who is desperate to find out about her next book.
Let Them All Talk HBO Max release date: December 10, 2020.
The Prom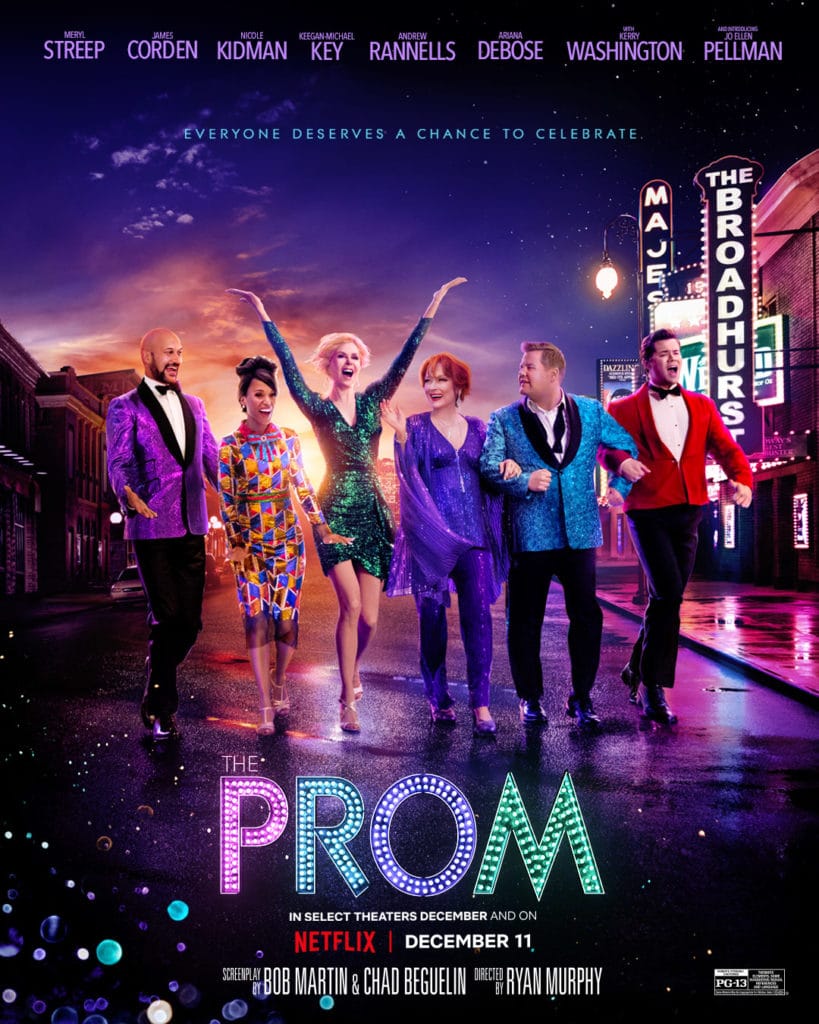 The Prom is Netflix's original musical romantic comedy film directed by Ryan Murphy (American Horror Story, Glee, Hollywood) and adapted to the screen by Chad Beguelin and Bob Martin, from their and Matthew Sklar's 2018 hit Broadway musical of the same name.
The film features major stars like Meryl Streep (Little Women), James Corden (Ocean's Eight, Peter Rabbit), Nicole Kidman (Bombshell, Big Little Lies), Keegan-Michael Key (Playing with Fire), Andrew Rannells (A Simple Favor), Kerry Washington (Django Unchained), Tracey Ullman (Mrs. America), Kevin Chamberlin (Jessie) and also newcomers Jo Ellen Pellman (The Deuce), Ariana DeBose (Hamilton), Mary Kay Place (Imposters), Logan Riley (The Affair), Nico Greetham (Dinner in America).
Dee Dee Allen (Streep) and Barry Glickman (Corden) are New York City stage stars with a crisis on their hands: their expensive new Broadway show is a major flop that has suddenly flatlined their careers. Meanwhile, in small-town Indiana, high school student Emma Nolan (Pellman) is experiencing a very different kind of heartbreak: despite the support of the high school principal (Key), Mrs. Greene (Washington) the head of the PTA has banned her from attending the prom with her girlfriend Alyssa (DeBose) who is Mrs. Greene's daughter.
When Dee Dee and Barry decide that Emma's predicament is the perfect cause to help resurrect their public images, they hit the road with Angie Dickinson (Kidman) and Trent Oliver (Rannells), another pair of cynical actors looking for a professional lift. But when their self-absorbed celebrity activism unexpectedly backfires, the foursome finds their own lives upended as they rally to give Emma a night where she can truly celebrate who she is.
The Prom is scheduled to be released on Netflix, simultaneously with a theatrical run in select theaters. The film currently holds a 78% RT score based on 37 reviews. Similar to the Broadway show this movie looks to be a crowd-pleaser filled with glitters, music, and dancing.
The Prom Netflix release date: December 11, 2020
I'm Your Woman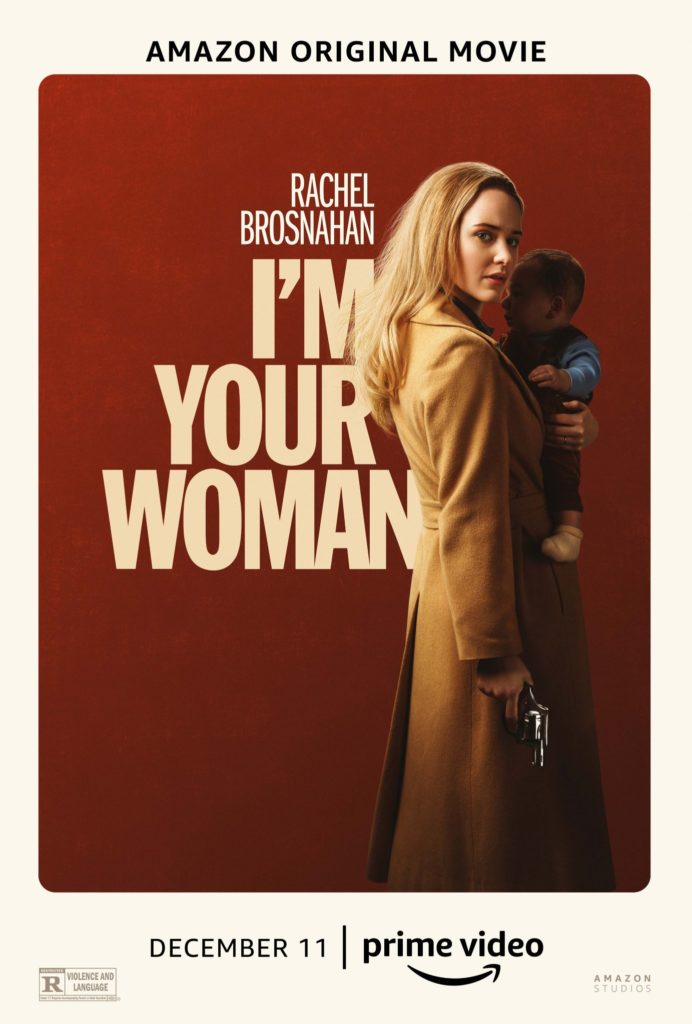 I'm Your Woman is Amazon's original drama film directed by Julia Hart (Miss Stevens, Fast Color, Stargirl), from a screenplay by Hart and Jordan Horowitz. The film features The Marvelous Mrs. Maisel and House of Cards star Rachel Brosnahan in the lead role.
Arinzé Kene (Crazyhead), Marsha Stephanie Blake (When They See Us), Bill Heck (Locke & Key), Frankie Faison (Luke Cage), Marceline Hugot (Blow the Man Down), and James McMenamin (Orange Is the New Black) also star.
Synopsis: In this 1970s set crime drama, a woman named Jean (Brosnahan) is forced to go on the run after her husband betrays his partners, sending her and her baby on a dangerous journey.
The R-rated film had its world premiere at AFI Fest on October 15, 2020. It is scheduled to be released in a limited release on December 4 followed by a Prime Video release. One sure thing that critics are agreeing about this is, Brosnahan's fans are in for a treat. The film currently holds an 88% RT score based on 26 reviews with a lot of praise for the lead star Brosnahan, sophisticated execution by the director. This is a must-watch entertainer.
I'm Your Woman Amazon release date: December 11, 2020
Wolfwalkers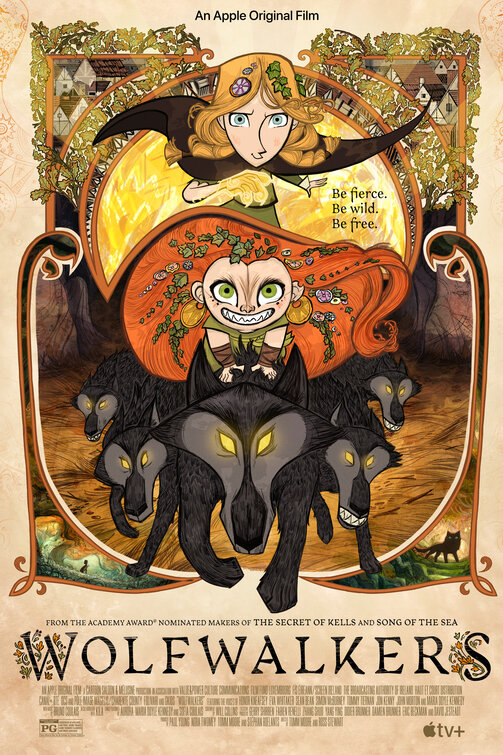 Wolfwalkers (French: Le Peuple loup) is Apple TV+ original animated fantasy adventure film directed by Tomm Moore (The Secret of Kells) and Ross Stewart. A production led by Cartoon Saloon and Mélusine productions. It premiered at the 2020 Toronto International Film Festival on September 12 and had a limited theatrical release in the UK on October 26, and in the US and Canada on November 13.
The voice cast includes Honor Kneafsey (A Christmas Prince trilogy, Miss You Already), Eva Whittaker, Sean Bean (The Lord of the Rings trilogy, National Treasure), Simon McBurney (Tinker Tailor Soldier Spy), Tommy Tiernan (About Adam), Jon Kenny (Song of the Sea), John Morton (Vultures), and Maria Doyle Kennedy (Orphan Black).
Set in a time of superstition and magic, when wolves are seen as demonic in nature and an evil to be tamed, a 17th-century young apprentice hunter travels to Ireland with her father to wipe out the last pack. But when she saves a wild native girl, their friendship leads her to discover the world of the Wolfwalkers and transform her into the very thing her father is tasked to destroy.
Now it is set to hit streaming on Apple TV+. The film currently holds a 98% critic rating on Rotten Tomatoes based on 96 reviews and a 100% audience score. It received a lot of praise for its theme and unique animation style, making this is a must-watch family film.
Wolfwalkers Apple TV+ release date: December 11, 2020
Safety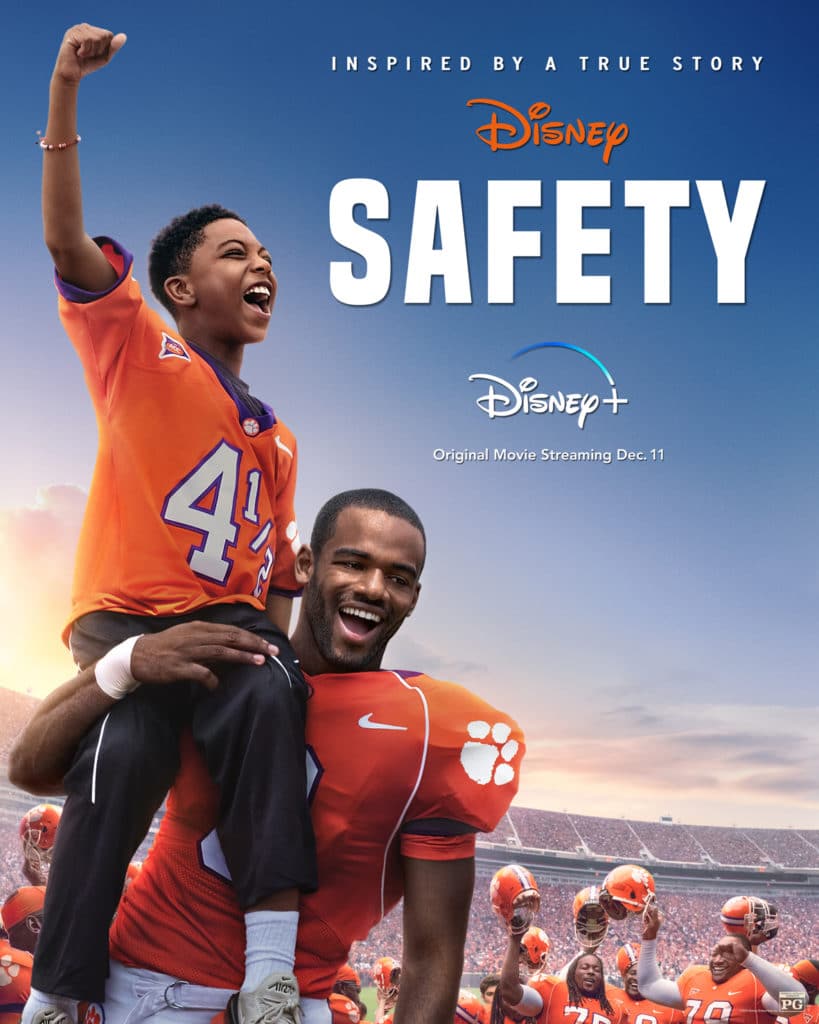 Safety is Disney+ original biographical-sports drama film. Directed by Reginald Hudlin (Marshall), produced by Mark Ciardi, and written by Randy McKinnon and Nick Santora. The film is based on the story of Ray McElrathbey, a football player.
The film stars Jay Reeves (All American), Amanda Warren (Dickinson), Corinne Foxx (47 Meters Down: Uncaged), Matthew Glave (The Way Back), Luke Tennie (Deadly Class), Tom Nowicki (The Dark and the Wicked), Hunter Sansone (Stargirl), Thaddeus J. Mixson, and Brett Rice (Sully).
The film focuses on Ray McElrathbey (Reeves), a young man facing various challenging experiences in his personal life. His hope and persistence assist his pursuits, defeats his trials, and allow him to play football through a scholarship at Clemson University; all while he struggles to raise and care for his 11-year-old brother Fahmarr (Mixson) on campus away from their mother Tonya (Warren), who is unable to hold custody of them due to her struggles with drug addiction.
Safety Disney+ release date: December 11, 2020