Fans of the MCU have been waiting eagerly for the debut of Eternals, while the film's release is far off, we do have a new look at the character's design.
Now that Marvel Studios has made so many delays to its Phase 4 slate, there are longer waits that ever for any sort of new material connected to the new movies and TV shows as well. Phase 4 is finally set to begin officially begin on January 15, 2021 with the release of WandaVision on Disney+, followed by premieres for The Falcon and the Winter Soldier, Loki, What If…? and possibly more. The movie slate will kick off with Black Widow on May 7 followed by Shang-Chi and the Legend of the Ten Rings, Eternals, and Spider-Man 3.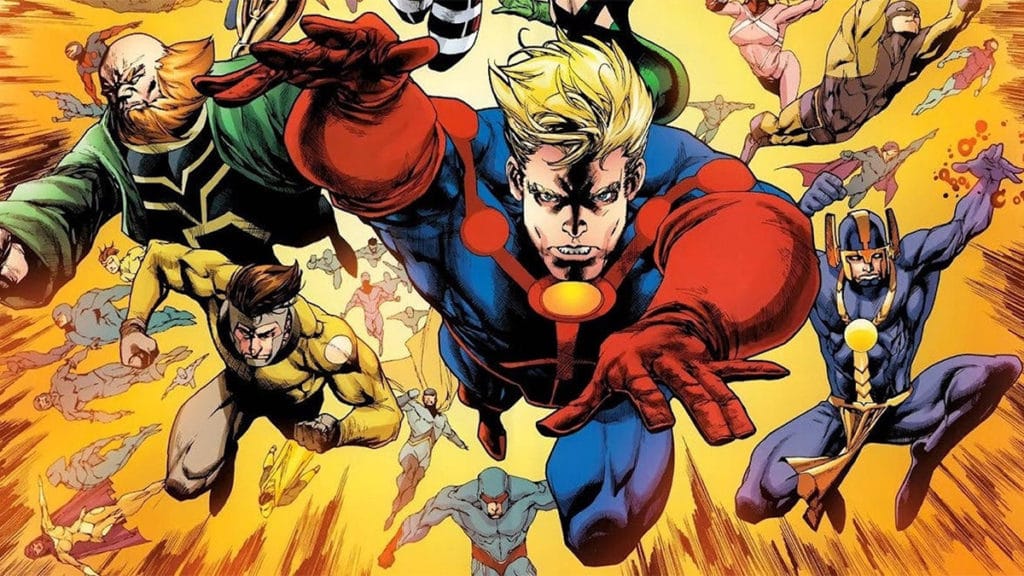 Eternals has had more hype surrounding it than almost any project in the MCU's near future, largely due to its massive cast and the potential Oscar buzz it's already building up through production. Even though no plot details for this movie have been revealed yet, this new adventure will bring the biggest group of new characters in a long time in a story that will span thousands of years of human history.
A New Look at Marvel's Eternals
The look of the new characters in Eternals has been teased through multiple pieces of concept art from comic-cons and other sources, giving fans a look into some of the coolest costumes of the franchise's future. Now, a new look into these heroes has just arrived in the form of collectible toys.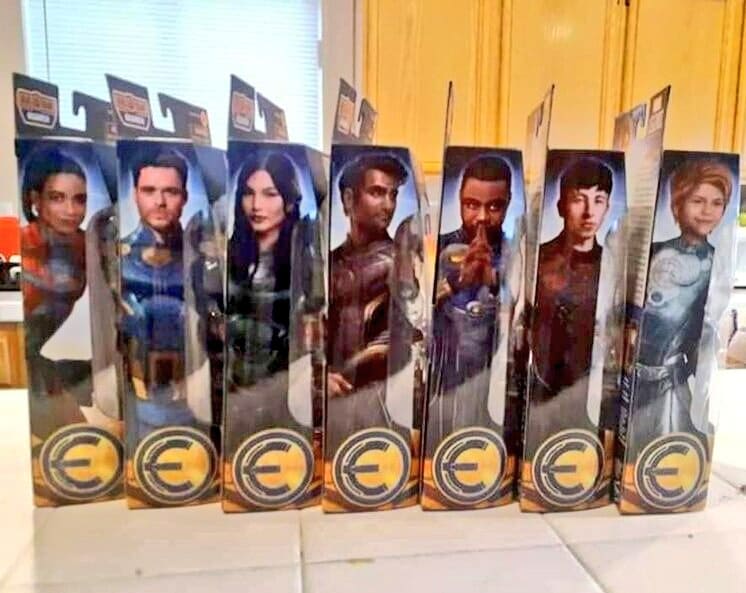 In a new leak on Twitter, blurry images of leaked Marvel Legends action figures centered around the team from Marvel's Eternals are now available to view. This set includes 14 unique figurines of all the main characters from Eternals in their full costumes from the movie. They also include detachable and attachable limbs for the options of different poses for all the heroes.
RELATED: BEHIND THE SCENES OF BATWOMAN WITH JAVICIA LESLIE
While this leak doesn't reveal anything about the plot of Eternals, it's fantastic to see yet another close-up look at this brand new group of immortal beings. The costumes look like nothing MCU fans have ever seen before, and it will be more exciting than ever to see them in action when the movie finally premieres.
Eternals is currently in post-production and preparing for release on November 5, 2021. What do you think of the Eternals' toy leak? Let us know in the comment section or over on Twitter!
KEEP READING: ALFRED MOLINA RETURNING AS DOCTOR OCTOPUS IN SPIDER-MAN 3 SHOCKING MCU FANSKEEP READING:
Source: CBM