Spider-Man 2 actor Alfred Molina has been confirmed to be returning to his role as Doctor Otto Octavius, aka Doctor Octopus, in Spider-Man 3.
The Marvel Cinematic Universe is currently deep into production on over half a dozen new projects for release on Disney+ and in theaters for Phase 4. Some of the new releases with cameras currently rolling include both Hawkeye and Ms. Marvel on Disney+, and the theatrical side is a few weeks into shooting the untitled Spider-Man 3.
The third Spidey film has been one of the most highly-discussed entries in all of Phase 4 over the past couple of months after the news that Benedict Cumberbatch and Jamie Foxx would be joining the cast as Doctor Strange and Electro respectively. No specific plot details are known yet other than Peter Parker dealing with his identity crisis, but the possibilities are endless with the Sorcerer Supreme in the mix.
WandaVision will likely be the MCU's first real introduction to the Multiverse when it debuts in January before Doctor Strange in the Multiverse of Madness dives into the deep end in 2022, but fans are already wondering how it will come into play in Spider-Man 3. The casting of Jamie Foxx opened the door for other past Marvel characters to make their way into this movie, and news today has confirmed another that should blow the roof off of this solo adventure.
Alfred Molina is Back!
The Hollywood Reporter has confirmed that Alfred Molina will be taking on the role of Doctor Otto Octavius in Marvel and Sony's untitled, Spider-Man 3. He will play the role for the second time after bringing Doctor Octopus to life originally in 2004's Spider-Man 2.
In a movie that has already confirmed appearances for Doctor Strange and Electro, this may be the craziest announcement to come yet. Alfred Molina's portrayal of the iconic Spider-Man villain is one of the most revered in the history of comic book movies, and fans have wanted to see him return to the role ever since his debut 16 years ago. This news also confirms rumors from GWW that Molina was seen on set practicing choreography to play the villain again, and the MCU fandom is all for it.
RELATED: ZENDAYA TIGHT-LIPPED ON MARVEL STUDIOS' SPIDER-MAN 3 GOING INTO THE SPIDER-VERSE
As is the case with Electro, there is no confirmation as to whether this will be a new version of Doc Ock, or the same one from Spider-Man 2. However, just the fact that Alfred Molina is in the movie has fans going absolutely bonkers.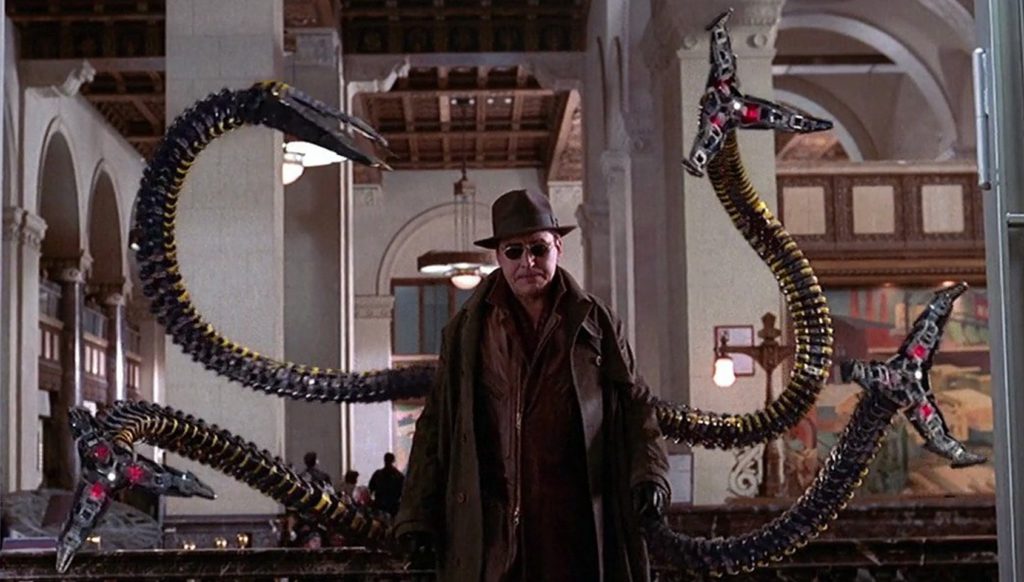 Spider-Man 3 is in the early stages of filming and will release in theaters on December 17, 2021. How excited are you to see Alfred Molina return? Do you think it will be the same Doc Ock from Spider-Man 2 or a brand new version?
KEEP READING: HAWKEYE: NEW SET PHOTOS CONFIRM CLINT BARTON'S FAMILY IN UPCOMING MARVEL TV SERIES