New Batwoman actress Javicia Leslie is giving fans of the series some behind the scenes action, as she prepares to drop into Gotham City for the second season.
During CCXP (Comic Con Experience) Virtual, viewers were able to see some of the production being made with Leslie guiding them. The first thing was showing Leslie with an injury that her character Ryan Wilder will have to handle.
Some of the other photos shared was Leslie prepping for "Actor Training" and working with the stunt crew. We also see Leslie practicing and showing off the new Batarangs she will be doling out to criminals, or just to anyone who gets on her bad side.
We also see the new design of Wilder's Batwoman suit, which does show off the differences between hers and former Batwoman, Kate Kane played by Ruby Rose. The new additions include red gauntlets over the forearms, shorter boots, and a redesign of the suit, with new materials that show off the form and silhouette. The new suit also has an attached wig designed with long curly hair with red streaks.
Batwoman Creators On the Second Season Design & Costume
Here is what Leslie had to say about the new Batsuit and its new wig:
"I love the fact that Ryan is becoming her own Batwoman — it's her style, her swag, and her moment! It was an honor to be able to collaborate with Caroline and Maya," said Leslie in a statement. "I felt it was important that viewers could tell by the silhouette that Batwoman was a Black girl. With the form-fitting suit and beautiful Afro, we definitely nailed it!"
Ryan Wilder will start off her journey living in her van with her plant and feels like the system has been unjustly against her, and others like her. When she discovers the Batsuit, she will see how it's not the suit that makes the hero but the woman inside of it. Maya Mani who designed the new bat suit spoke about the inspiration of the new suit and here what she has to say.
""I was asked by Caroline Dries to design a Batsuit that was unique to the character of Ryan Wilder; as she is a highly-skilled fighter, encapsulating her raw, athletic, and passionate nature was imperative," explained Mani. "As Batwoman, Javicia Leslie not only brings a fresh perspective but physical strength to the role. It was important for the new suit to define Javicia's commanding presence while showcasing her athleticism and allowing her the freedom to express the physical nature of Batwoman, all while looking ultra-cool in the process!"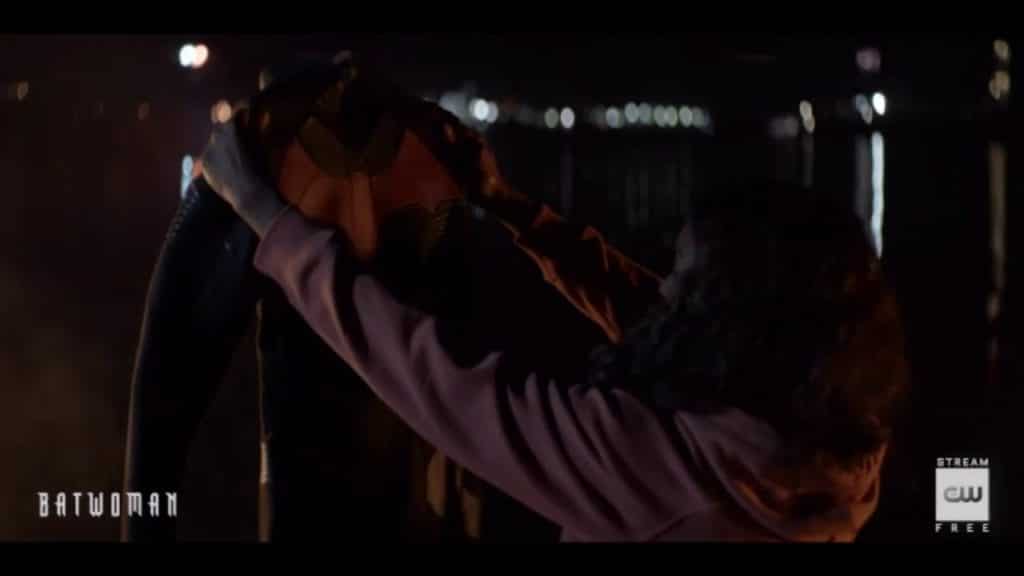 RELATED: ZACK SNYDER'S JUSTICE LEAGUE IS LOOKING TO RELEASE IN JUST A COUPLE OF MONTHS
It seems like the suit will show off the new character and what she will be bringing to the show and will make sure fans know about this new Batwoman. Caroline Dries, executive producer of the show speaks about her thoughts on the new Batsuit, here is what she has to say:
"Ryan's journey starts from a place of 'What can this Batsuit do for me?' But it's not long before she realizes the power of its symbol and what it can do for everyone else in Gotham City. As Ryan embraces everything that makes her special, she adjusts the suit to fit her physically and figuratively. This meant creating a new body design and new cowl that was undeniably a statement that screamed 'powerful.'

Maya Mani sent me her drawings and I loved it. The wig was something we never perfected in season one, and Janice Workman crushed it with this new take. Javicia and I saw various prototypes of styles and red ombres, and at one point we were trading our own iPad-doodled versions. Janice translated that into what we are looking at now. When I see it, I smile? It makes me feel inspired."
From the looks of it, this new suit will be a character when viewers get to see Leslie suit up and show off her acting prowess as Ryan Wilder. What do you think of the upcoming second season of Batwoman? Will you be watching this? Will you rewatch the first season and then this season? Comment below and make sure you stay with The Illuminerdi for more news and content.
KEEP READING: PLASTIC MAN MOVIE STRETCHING IN A NEW DIRECTION AT DC
Source: Bleeding Cool