As everyone is reeling from the season finale of last week's The Mandalorian, we still have plenty of Star Wars projects coming up to look forward to as we await it's return. One of the new projects Disney has announced was Rogue Squadron which will be directed by Patty Jenkins, the director of Wonder Woman and Wonder Woman 1984.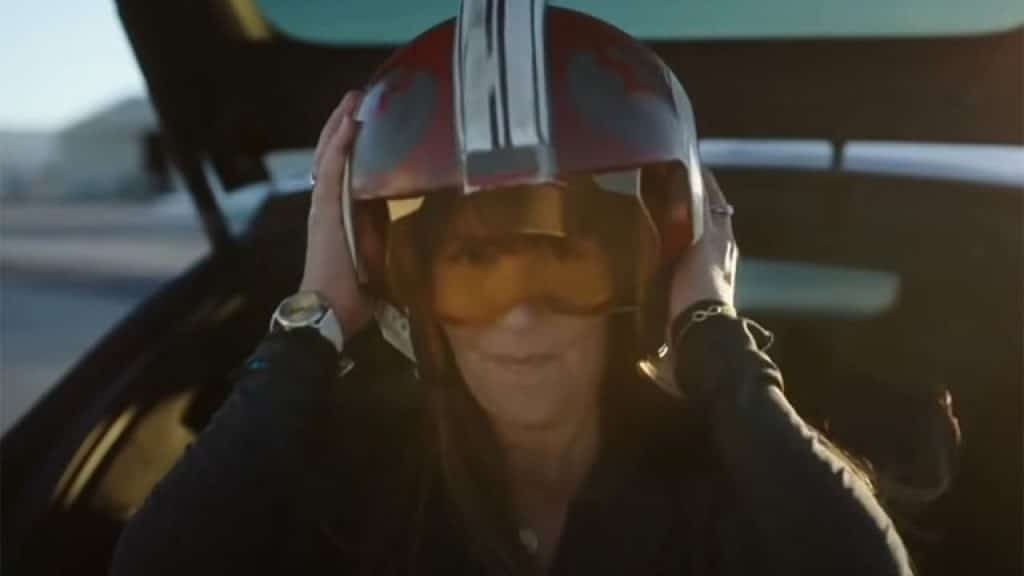 You might remember hearing the word "Rogue" from 2016's Rogue One in which a group led by Jyn Erso attempt to steal the Death star blueprints. Not much is known about the premise of the new Rogue Squadron film only that it's starfighter focused film, however the logo that Disney revealed gives us an idea on when in the timeline the story will take place.
What We Know About Rogue Squadron
One thing we know about Rogue Squadron is that it will be centered around X-Wing pilots, which is hinted at in the film's logo with a T-85 X-Wing hidden behind the white lettering while shadowed in a red silhouette. The type of X-wing is part of the new generation of ships that are used by the New Republic Era, suggesting this film will likely continue the story either before, during, or after the sequel trilogy.
RELATED: BY ZEUS' BOLT! NEW LEAKED PROMO IMAGES OF RICHARD MADDEN AND GEMMA CHAN AS IKARIS AND SERSI IN THE ETERNALS
This is further supported by Lucasfilm's Kathleen Kennedy presentation during the Investor Day preview where she said the film will introduce "a new generation of starfighters" and "will move us into a future era of the Galaxy." Rogue Squadron is often associated with Legends material from books and a popular video game franchise. However, in an interview Patty Jenkins did with IGN she stated that her story will be an original story and not simply an adaption of a specific book or video game, but the film will be inspired by them.
The announcement of Rogue Squadron came to a surprised to many fans and after the success of the The Mandalorian, Star Wars has seen a revival with fans excited to see what the franchise has more to offer. With Jenkins at the helm, fans can expect to see an original Star Wars story that draws on influences from Rogue Squadron's predecessors as foundation to build upon.
Star Wars: Rogue Squadron is expected to make a theatrical release in 2023.
KEEP READING: THE ELECTRIC STATE: AVENGERS' DIRECTORS TO HELM NEW FUTURISTIC THRILLER WITH MILLIE BOBBY BROWN
Source: Inverse