Unsurprisingly, Disney Plus was a major part of the Disney Investor Day presentation. The streaming platform has grown faster than expected, likely in part due to the pandemic keeping people at home. Disney is not slowing down with tons of content getting added to the streaming platform from Marvel, Star Wars, Pixar, and more. But there are a number of projects for the whole family coming out of Walt Disney Studios including spin-offs, adaptations, reboots, and more. Disney is looking to beef up its Disney Plus library with series and movies the whole family can enjoy.
DISNEY INVESTOR DAY: UPCOMING FILMS COMING TO DISNEY PLUS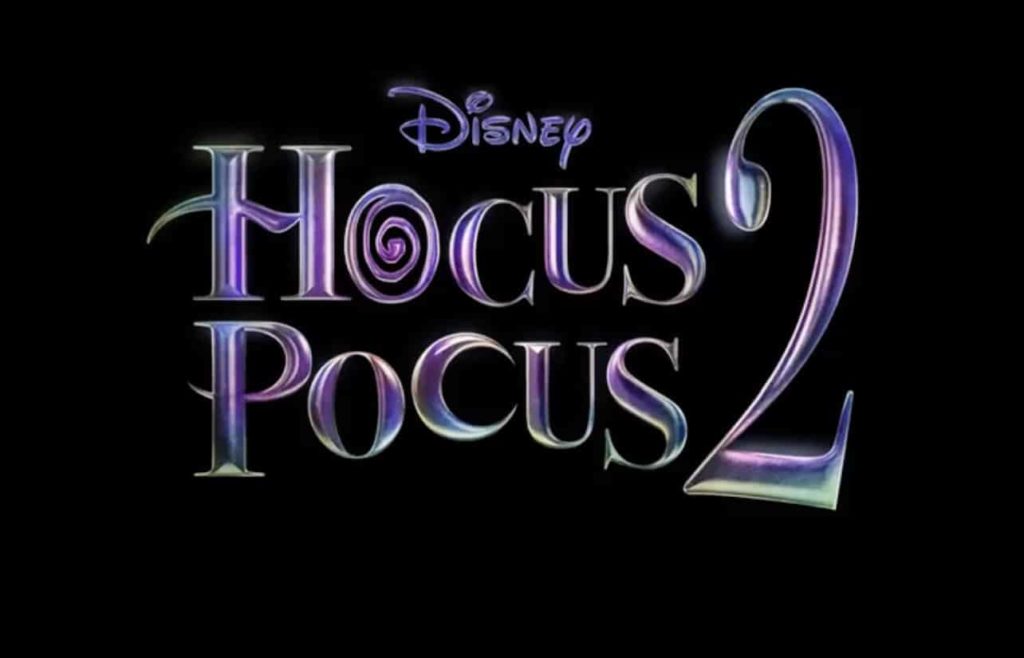 Disney has a rich and diverse catalogue of properties that have captured the imagination of fans for decades. And it looks like Walt Disney Studios is tapping into that nostalgia with a slew of upcoming films for Disney Plus.
The cult classic Halloween film Hocus Pocus has a sequel in development with Adam Shankman set to direct and although nothing was said about the original cast returning, one can only hope we see the original Sanderson sisters up to no good once again. The 80s film Three Men And A Baby is getting the reboot treatment with Zac Efron set to star. Disney is aiming for a 2022 release date on Disney Plus.
Cheaper By The Dozen is also getting a reboot with Black-ish producer Kenya Barris, the film will center around a multiracial blended family with twelve children as they juggle a hectic home life and family business. Gabrielle Union is set to star in the series which is also aiming for a 2022 release on Disney Plus. Whoppi Goldberg's Sister Act has a new sequel, Sister Act 3, in development. Goldberg is set to star once again as well as produce with Tyler Perry set as a producer as well.
RELATED: STAR WARS: THE BAD BATCH RELEASES FIRST TRAILER
A new film Flora & Ulysses which is based on the novel follows Flora, a cynical young comic book fan, and her superpowered squirrel, Ulysses. This family fun film is set to debut on Disney Plus February, 2020. Chip 'N Dale: Rescue Rangers, the popular 1990s animated series will be getting the reboot treatment in the form of a live-action animation hybrid movie directed by Akiva Schaffer. Andy Sandberg and John Mulaney are set to star and Seth Rogen will have a cameo.
Two of Disney's classic animated tales will be joining the ever-expanding line up of live action retellings. Pinocchio is directed by Robert Zemeckis and will star Tom Hanks. Peter Pan And Wendy will star Jude Law as Captain Hook and Yara Shahidi as Tinkerbell with David Lowry set to direct. Enchanted will be getting a sequel movie titled Disenchanted and will see the return of Amy Adams as Giselle.
Disney is diving into the content they acquired with 20th Century with three animated films set to premiere on Disney Plus based on 20th Century franchises. Diary of a Wimpy Kid will get a whole new look with an animated film. A new installment of Night At The Museum will be an animated adventure opening up endless possibilities when it comes to the exhibits. Shawn Levy who directed the three live action films is set to be a producer.
RELATED: WALT DISNEY PICTURES REVEALS THE CAST OF THE LITTLE MERMAID AND PREVIEWS NEW 2021 THEATRICAL RELEASES
And the highly successful Ice Age franchise will have a new spin-off, Ice Age: Adventures of Buck Wild. Ice Age: Adventures of Buck Wild will follow the possum twins Crash and Eddie as well as the titular swashbuckling weasel Buck. Simon Peg will return to voice Buck once again.
RELATED: DISNEY INVESTOR DAY ULTIMATE MARVEL CHEAT SHEET: MCU BREAKS THE INTERNET FOR PHASE 4 AND BEYOND
Disney Plus has a number of sports films in the pipeline based on true stories, notably NBA star Giannis Antetokounmpo will have a film about his life titled Greek Freak, as will NBA star Chris Paul. Perhaps the most interesting one though is a film based on Keanon Lowe, a high school football coach who gained attention when he disarmed a student and prevented a tragedy in the making. Dwayne Johnson is on board as a producer for the Keanon Lowe film.
DISNEY TELEVISION SERIES COMING TO DISNEY PLUS
Disney Television Studios has three very different series in development that are sure to gain attention as more information is discovered. The Beauty And The Beast prequel series will see the return of Luke Evans as Gaston and Josh Gad as LeFou and will include music by the legendary Alan Menkin.
Ron Moore (Battlestar Galactica) and Jon Chu (Crazy Rich Asians) are teaming up to develop a reimagining of the classic Swiss Family Robinson which is sure to grab audience's attention. And finally, the highly anticipated Percy Jackson And The Olympians series based on Rick Riordan's best-selling novels. When this series was first announced it was immediately evident that fans were excited as it rocketed to a top trending topic on twitter.
Disney Television has four live action series already in production including the highly anticipated series The Mighty Ducks: Game Changers. The Mighty Ducks: Game Changers is set after the films, and will feature a new group of misfit underdogs who break away from the now very competitive ducks. Emilio Estevez will return as Gordon Bombay and Lauren Graham will star alongside him.
RELATED: EMILIO ESTEVEZ TO RETURN AS GORDON BOMBAY IN THE DISNEY+ MIGHTY DUCKS SERIES: EXCLUSIVE
John Stamos, Yvette Nicole Brown, and Jessalyn Gilsig star in the upcoming series Big Shot. Big Shot follows Stamos' character who moves from coaching NCAA Basketball to coaching a high school girls' basketball team. Turner & Hooch, the buddy series star Josh Peck as Turner. The Mysterious Benedict Society stars Tony Hale and Kristen Shcaal and is based on the internationally bestselling novel. With a seemingly endless amount of new content coming to Disney Plus it's fun to see the return of favorites like Hocus Pocus, Sister Act, Chip 'N Dale Rescue Rangers, Ice Age, and more that the whole family can enjoy together.
The Disney Investor Day presentation was full of exciting news from Star Wars, Marvel, Walt Disney Animation Studios, and more. You can watch the full Disney Investors Day presentation here. Are you excited about the upcoming Disney movies and Disney Plus series? Which one is your favorite? Leave your thoughts in the comments below or on our social media.
KEEP READING: BELOVED STAR WARS CHARACTER AHSOKA TANO ANNOUNCED TO GET A DISNEY+ SPINOFF
Source: Walt Disney Company