When The Force Awakens was released in 2015, moviegoers around the world were introduced to the new faces that would helm the franchise: the duo of Rey and Finn, brought to life by Daisy Ridley and John Boyega.
Now that a year has passed since the end of the Sequel Trilogy, many fans were left feeling underwhelmed by Lucasfilm's failure to deepen the relationship between Rey and Finn. This is further supported by acclaimed Star Wars novelist Alan Dean Foster, who wrote the novelization of The Force Awakens.
RELATED: STAR WARS ROGUE SQUADRON TIMELINE SEEMINGLY CONFIRMED WITH NEW MOVIE LOGO
The author has reveal some secrets as to why the two heroes' relationship fell flat after the excitement first built up in Episode VII. Foster has not been shy about his rocky relationship with Lucasfilm, seeing as he is currently in the midst of a royalties battle with Disney over a series of novels he wrote prior to the Disney Lucasfilm acquisition.
What Happened To Rey And Finn?
According to a recent interview with Midnight's Edge, Foster opens up about his attempts to blossom the Rey and Finn relationship before Lucasfilm had him removed any hints of a romance.
"There were a couple of things in there, and a couple of things that happened subsequently that bothered me," Foster explains. "I'm going to tell you one thing they made me take out because enough time has passed, I don't think it matters. There was obviously the beginnings of a relationship between John Boyega's character and Daisy Ridley's character. I expected to see that developed further in Episode VIII [The Last Jedi], and zero happened with it."
Foster explains there was a scene in the novelization that featured a direct hint of a future romance between Rey and Finn. Foster was expecting to see if the romance will materialize in The Last Jedi. Unfortunately, that never happen since both characters were off in separate adventures for most of the film, and Finn's romantic relationship hinted more in the direction of Rose Tico (Kelly Marie Tran), which was never revisited in The Rise of Skywalker.
Fans felt the Sequel Trilogy was full of missed opportunities by Lucasfilm, whether it came to storytelling, plot points, or relationships between characters. Alan Dean Foster shares the same sentiment that the studio had problems with the story when he was told to remove any hints of romance in the novel, which is why he felt compelled to speak out in the recent interview.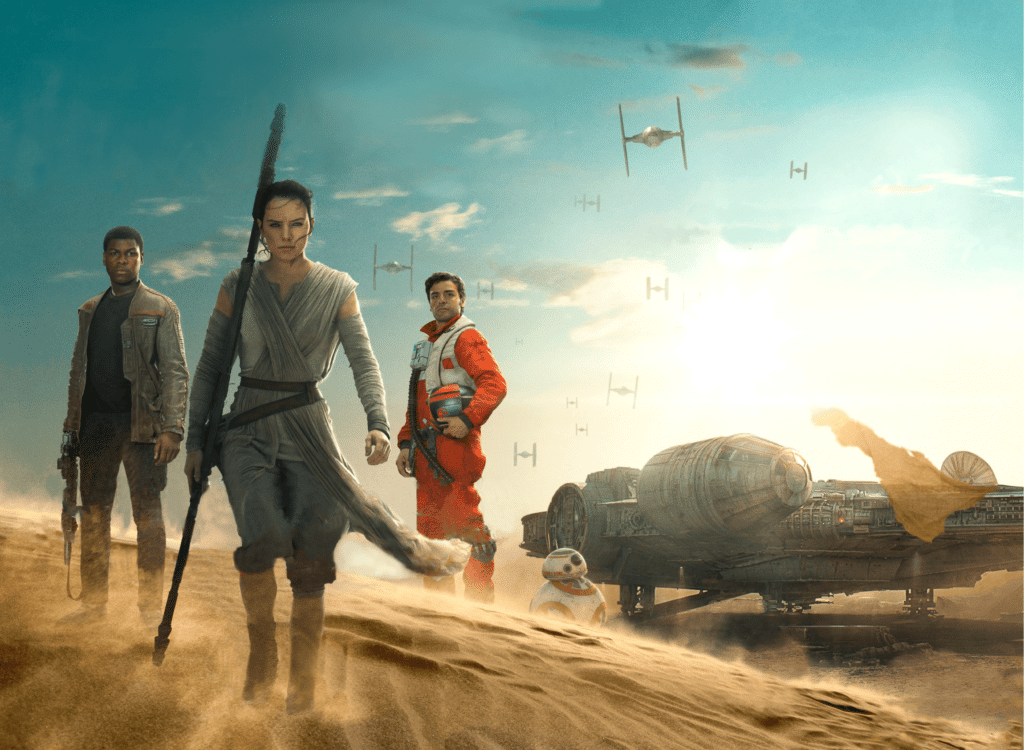 Even John Boyega has been vocal on sharing his take on Finn's character development being marketed as a Jedi, only to be sidelined into a supporting role in the later films. This was compounded by a situation in which many fans thought Rey and Kylo Ren might end up as siblings or cousins thanks to The Force Awakens hints and the Expanded Universe novels, but then they wound up having ambiguous romance (or not?) later on instead of Rey and Finn.
But despite its flaws, both in terms of utilizing diversity and following through on storylines, some fans hope to see a reality where the Sequel Trilogy will become beloved as the prequels films that are now regarded as favorable by the younger generations.
Do you agree with Alan Dean Foster? Did you want to see Rey and Finn develop their friendship and romance further, or were you happy with the storyline Star Wars offered? Let us know your thoughts in the comments below, and check back with The Illuminerdi for more Lucasfilm news and content.
KEEP READING: MING-NA WEN EXPLAINS THE DYNAMIC BETWEEN FENNEC SHAND AND BOBA FETT IN THE MANDALORIAN
Source: Midnight's Edge