Wonder Woman 1984 is now out in the world after over a year's worth of delays, which means fans finally have the chance to digest everything director Patty Jenkins brings in the first ever direct sequel from the DCEU. One of the biggest questions? How and why did Steve Trevor come back to life so many decades later?
The movie has brought plenty of mixed reviews from fans, although the overall consensus usually boils down to the film being mostly a success. Pedro Pascal and Kristen Wiig brought two classic villains to the big screen for the first time, portraying Maxwell Lord and Cheetah gloriously, while Gal Gadot's Diana Prince went on a crazy 1980s inspired adventure 66 years after her original movie.
RELATED: WONDER WOMAN 3: PATTY JENKINS GIVES A CHEETAH RETURN TEASE AND PROMISES A CONTEMPORARY STORY
The main Macguffin of this movie was a powerful ancient artifact called the Dreamstone, which kickstarted all of the madness with Cheetah and Max Lord progressively gaining their powers after stealing it from the Smithsonian. The stone also served as the gateway for Chris Pine's Steve Trevor to return from the dead after Diana wished for him to come back, hereby introducing one of the movie's biggest issues.
Steve Trevor: Once More With Feeling
This is no indictment whatsoever on either Chris Pine as an actor or Steve Trevor in the DCEU. Pine did a fantastic job playing the character in 2017's Wonder Woman, helping Steve Trevor serve as Diana's emotional core and grounding force after leaving Themyscira.
Pine also did his best in this movie when it came to bringing Steve Trevor back. He took what he was given and ran with it, showing the World War I vet in an absolutely bonkers decade and enjoying his adjustment to the modern advancements of every day life exactly as fans would have expected. 
To be blunt, it just felt like a somewhat cheap way to bring Steve back into Diana's life, and it only brought her more pain in the end. She had lived without him for almost 70 years, and he wasn't the only person from her past that she had lost. Not to mention the fact that he was living in some random guy's body, and thus Pine's presence was solely for the audience's sake. It made the whole relationship lost some of the sincerity and spark of the original Wonder Woman.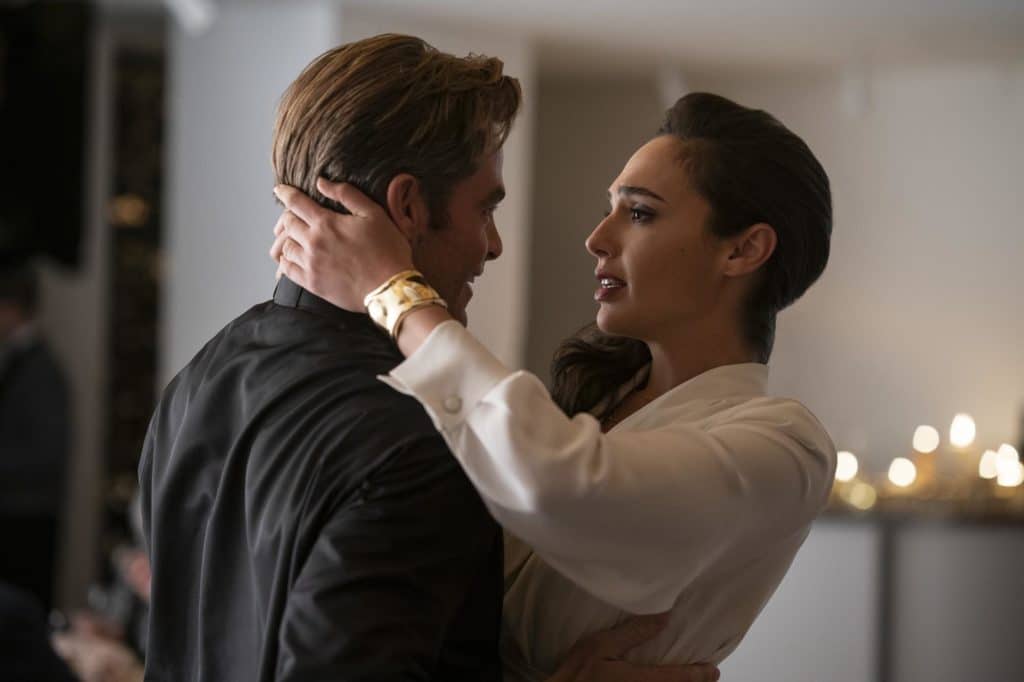 Yes, it made for an emotional climax at the end when Diana renounced her wish. No, the two didn't lose a step after being apart for so long. How ever, it felt like the movie took the easiest route possible to bringing back Diana's love interest instead of finding a more creative plot device to use.
It's unknown whether Chris Pine will make a third appearance in the recently confirmed Wonder Woman 3, but I genuinely hope they find a way to retire Steve's story with Diana and find something new to take on in the next adventure. Unfortunately, Wonder Woman 1984 did not give Diana the chance to make lasting new connections, but perhaps the threequel will do the trick.
How did you feel about Steve Trevor's return in the film? Did it add to the weight of Diana's choice, or did it seem like a redundant return to the first movie? Is there any DC Comics character, past or future, you hope to see in the third film? Let us know in the comments below, and don't forget to check back with The Illuminerdi for the latest comic book news and features.
KEEP READING: NEW LEAKED PROMO IMAGES OF RICHARD MADDEN AND GEMMA CHAN AS IKARIS AND SERSI IN THE ETERNALS