Netflix is adding a new original movie to its growing library of original films available for subscribers to check out with Outside the Wire.
This new action, sci-fi move is set to premiere on Netflix next Friday, January 15th 2021. Outside the Wire stars Anthony Mackie (The Falcon and the Winter Soldier) who has had a steady creative partnership with the streaming service.
Outside the Wire Trailer
Outside the Wire is set in the year 2036, where American militaries has combined both human and robotics to help defend the country. When drone pilot Harp disobeys a order during a conflict, the Army will decide to send to a outpost. Mackie plays commanding officer Captain Leo who teams up with a headstrong pilot named Harp. The pilot initially thinks that he has a simple task of defending a fence in a militarized zone, however he's upended when Captain Leo plans to travel to a new demilitarized zone to capture a warlord.
RELATED: WANDAVISION: THE 1ST REACTIONS TO MARVEL STUDIOS' NEW SHOW HAVE ARRIVED!
There is reason for both science-fiction and MCU fans to get excited, as we will see Mackie show off his action skills once again. His new character, Leo, is a cybernetic super solider with enhanced strength and speed. Outside the Wire seems to be right in Mackie's wheelhouse, alongside his most popular cinematic role as Sam Wilson in the Marvel Cinematic Universe.
This will be Mackie's third project with Netflix, as he starred in the series Altered Carbon and the movie IO. Outside the Wire looks to be an incredible action flick and may bring in new fans to the genre and the Netflix streaming service. The movie also stars Damson Idris, Emily Beecham, Michael Kelly, Pilou Asbaek and Enzo Cilenti
Outside the Wire Synopsis
In the near future, a drone pilot sent into a war zone finds himself paired with a top-secret android officer on a mission to stop a nuclear attack.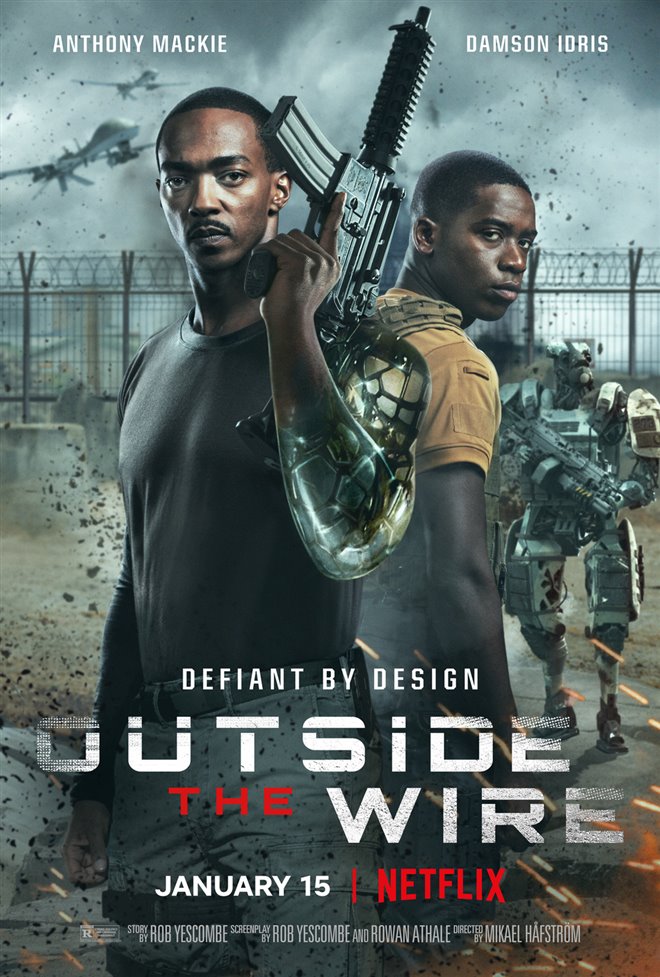 Outside the Wire will be available to stream on Netflix on January 15, 2021. Will you be checking this upcoming release? Make sure you comment below or on our social media and stay with The Illuminerdi for more news and content.
KEEP READING: WATCH THE FIRST OFFICIAL CHERRY CLIP WITH STAR TOM HOLLAND IN UPCOMING WAR DRAMA
Source: Comingsoon